Jib Kidder – New Works for Realistic Mixer 2016
11 September 2016
offering
One Comment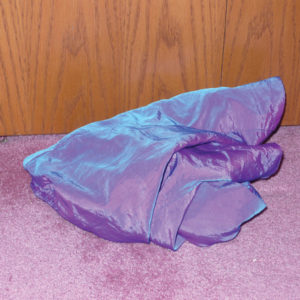 Jib Kidder – New Works for Realistic Mixer 2016 CD-r
Every so often, a record label forms to transform some aspect of the industry, however minute or grand. Care Of Editions' shtick is offering a certain number of paid (as in you get paid to download) downloads for every physical copy sold of an album sold. The handy guide in the back tells me that there is a non-linear, inverse relationship between vinyl sales and downloads. The more vinyl sold, the more one is paid because of generated vinyl sales. The catch here is that downloads are finite, thus making them more rare and a commodity as more vinyl gets sold. My humble economics training tells me that this is the kind of interesting experiment in generating an artificial scarcity that would serve well for a decent end of the term project. At the very least the esoteric circular download/physical sales diagram is elegant.
NYC's Jib Kidder's music seems in good company with this ethos – belligerent, no input fixtures are propped up, like a good bar pal, by drum machine concoctions. Nothing like experimenting at the pub on your 21st birthday with ultra baked and esoteric song titles with the safety of an older friend. I went through my glitch phase sometime in 1999-2002 and I have mixed feelings about it today (as an American). Some of it was cool and some of it was migraine triggering dull garbage. Jib Kidder's American sensibilities of pushing the harsh button, more often than not, appeals to my immature destructive tendencies. Some advised restraint when your buddy tells you you've had enough is also evident. "fmn;+" skirts the line between SPK post-industrial bicep flexing and the more reckless glitch frivolity of Kid606. The slower "OK371" reminds me of a score from a Mr. Robot scene, slowly edging towards a frothy crescendo. The headier, less constant tracks like "PPL-AB" sound like Vladislav Delay on cocaine and lean.
I got a shitty CD-r (even though the customs sticker says that VINYL was contained therein…shame shame) of this album, but imagine that the vinyl looks and sounds cooler because of the European Imprint. Jib Kidder decided to fuck things up with an inane image of a purple trippy dipped sleeping duvet sort of kind of thing, and by abstaining from offering any information about the nature of the odd song titles. Bummer.
That's cool though, New Works… was an enjoyable experience for me splashed with a little nostalgia. In my older days, I like this kind of stuff better with more tracks tweaking the minimal Emptyset style techno joystick for me. Here, the sounds don't really cross too many lines and stay fixed in their respective boxes for the most part, but everything is mixed intelligently.
| | |
| --- | --- |
| Composition: | |
| Sounds: | |
| Production Quality: | |
| Concept: | |
| Packaging: | |
| Overall Rating: | |