Black Earth – Diagrams of a Hidden Order mCD
2 March 2017
offering
No Comment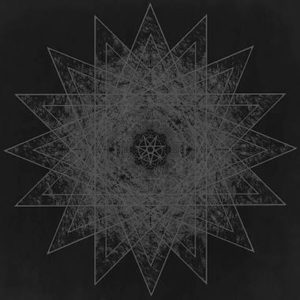 Black Earth – Diagrams of a Hidden Order mCD
Ambient black metal in this day and age is a far cry from the warped primitive manifestations of Abruptum's In Umbra… (RIP Tony), so I really appreciated that Black Earth didn't go the purely electronic route of flitting evil touches and general "grim" vagaries that adjective oriented artists like. This mCD is a hazy and flagellating test that rewards listeners on multiple levels.
Black Earth's bandied color descriptor and geometry cult designs are among the things that make me grimace. Much in the same way my friends who have Ph.Ds correct people who refer to them as Ms. or Mr., the "blackness" is handshake gripped rather tightly. Bracing myself for cliches, I could have certainly found some in the song titles (which I unfairly seem to find pleasure in chiding), but instead I just popped the disc in without looking. Black Earth pull off something that appeals to my metal and noise proclivities. Like Blut Aus Nord, Black Earth's directive is focused on showing you a few defining parts of a structure via percussion and then cloaks the entire thing in penumbrae of slashing guitar and noisework. One can follow with difficulty a coherent tract on "Mantric Resonances…" because of the blasting and vocals, but the snake-pit HNW on this track follows the instruments and obscures much. On "Upon The Labyrinths" though, the noise and striated vocals usurp the riffs over a coffin knocking beat. "Diagrams…" relies more on shifting tectonic beats and well placed noise. These tracks garner enough of challenging facets that encourage you to throw the disc on again.
The success of chaotic black/death whirlwind of bands like Abyssal, Teitanblood and Portal and the segmented blackened noise clamor of T.O.M.B. and Sutekh Hexen all involve corrupting structures, and this foundation is really what makes or breaks this kind of music for me. Idling engine noise and lazy electronics with inane Burzum howls, not so much.
Compared to Black Earth's A Cryptic Howl… from 2015, these EP tracks are much more refined and well rendered. The drums are subtle here and tend to get buried and only most noticeable on headphones. There are also some catchy riffs here and there that deserve a magnifying glass. I guess that's the point. A Cryptic Howl… did feature some more sparse elements and it would have been nice to hear a more recent exploration of that style.
| | |
| --- | --- |
| Composition: | |
| Sounds: | |
| Production Quality: | |
| Concept: | |
| Packaging: | |
| Overall Rating: | |