Hurz – s/t CD
2 May 2017
offering
No Comment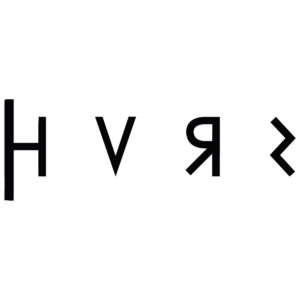 Hurz – s/t CD
I'll try to refrain from typing in the name of that one band that scored all those Italian horror movies, but it's a welcome comparison to the electronic/prog songs that Hurz writes. The band describes themselves as a creator of magic squares where the listener is subjected to symbolic transformations. Very theater oriented stuff here.
I think it's risky to offer an 11+ minute song up as your first track, but "Il nodo" throws you in the wash. If this track is intended as a primer, then it is somewhat effective at generating atmosphere. It clicks on with a very hollow, molded melody and equally plastic percussive elements. High production values, but this isn't the kind of thing I am feeling particularly immersed by fully even though I can pick up on the spooky and brooding atmosphere they're creating. Creaky vocals pop in and out and the track sort of plods on without any regard for ambient temperature changes. Propped up with Suspiria horror visuals and maybe I'll be sold. Feeling slightly out of breath, Hurz drops a 14+ minute doozy called "San Giorgio e li drago" with even more meager instrumentation now relying on chanted vocals. This one has some change ups. It's not really my thing. It reminds me of those movies where Tom Hanks is about to unlock the power of occult Jesus and one of Satan's sons or daughters is lurking about ready to malign the protagonist. In this case actually, the theme in mind is a medieval tale featuring a knight and a dragon with presumably more symbology embedded. Being a person of little Italiano speaking capability, I am loath to venture further.
If you fancy midi virtual instruments, check out the the rest of the album, but truly the sounds are the hugest burden here. Personally, I can't hang with the ren faire motifs and canticle seasoning these folks are throwing down. I respect the attempt at composing something cohesive – there's potential here like in the dark court jester pomp of "1+1=3" with its manic vocals and dungeon synths – but the delineating and acute stabs that Hurz employs is tiring to me. The shorter instrumental pieces are the most interesting, for their plastic essences never have time to make you fully cringe (their coliseum jagged font certainly makes me do so). There is also a self-assured prodding of Catholic themes here similar to fellow Italian experimental outfit Father Murphy that hold some similar pretensions, but at least Father Murphy and Gobl—,— sorry…other experimental bands who may or may not score films use more organic and non-linear instrumentation along with the synthesizer.
Something tells me these guys are more of a performance art troupe and would fare better in a dank, dilapidated underground theater in the bowels of Rome through several acts and an English-translated handbill.
| | |
| --- | --- |
| Composition: | |
| Sounds: | |
| Production Quality: | |
| Concept: | |
| Packaging: | |
| Overall Rating: | |