Silent Chaos – micro CD-r
18 June 2018
offering
No Comment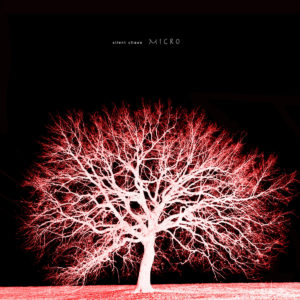 Silent Chaos – micro CDr
Bandcamp link
Scottish dark-ambient outfit Silent Chaos hurls five tracks of experimental dark-ambient and hopes listeners will be patient enough to see what sticks to the wall.
There's very little that coheres Silent Chaos' meticulous filtering, EQ-ing, and general attention to detail to the concepts presented in the digipak. The first two tracks – "Odysseus's Journey" and "Ab Orgenes" – plunge past the ten minute mark. Too much stuff is present. Grueling climbs, oscillating hisses, awkward percussion, resonant filtered crackles, and synth string stabs are stacked much too high; two different tracks sometimes seem to be playing simultaneously. Nothing gets to evolve. There is a lack of meaningful progression here. The sounds either linger around aimlessly or are shuffled out of the deck for new ones. "Insania" highlights micro's flat percussion choice from an Ugo Vantini collection, making the album feel even more throw-away.
The wandering sound masses on micro suggests the asynchronicity that can arise when two people are at the controls in dark-ambient. There is a lot more that should have been left on the cutting room floor here because the creative filtering and EQing details are lost. I don't have the patience to endure 10 minute plus journeys that only occasionally warp and build only to wither away in a puzzling conclusion of stray-hair tones. micro is in my opinion is a rehearsal, not an album. This is evident with their subsequent release Osclltr////012.
Osclltr////012 was just released in April and is a better representation of the duo's artistic vision (and much better use of your time). The presentation of the sounds is way more effective at creating the climates micro aspired to. They did away with the shitty percussion sample packs and refined the process of evolving their compositions. Go take a listen by clicking on this Osclltr////012 bandcamp link.
| | |
| --- | --- |
| Composition: | |
| Sounds: | |
| Production Quality: | |
| Concept: | |
| Packaging: | |
| Overall Rating: | |