Xiphoid Dementia Interview in Special Interests Magazine #3
7 June 2010
xdementia
No Comment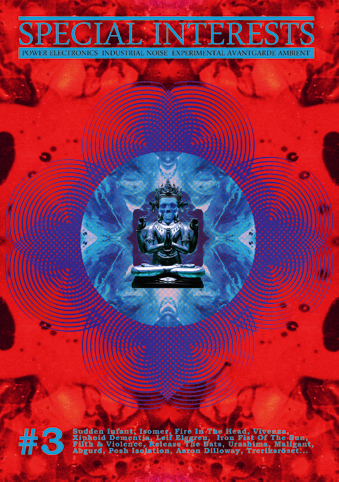 Out and available. Soon to be found from usual distributors and hopefully from more than before!
http://www.special-interests.net/
IRON FIST OF THE SUN
XIPHOID DEMENTIA
ISOMER
LEIF ELGGREN
SUDDEN INFANT
FIRE IN THE HEAD
VIVENZA
label spot-interviews:
-Filth & Violence
-Posh Isolation
-Release The Bats
-Abgurd
-Urushima
-POSH ISOLATION
top-10 essentials
-Pasi Markkula (Bizarre Uproar)
-Rodger Stella (Macronympha)
tape article
-Tommy Carlsson / Treriksröset / Abisko
-Aaron Dilloway / Hanson Records
Japan gig reports from april/may by Mikko Aspa
Cover art + 2 artist pages I.Vekka (HAARE).