8/14 – Justice Yeldham, Heathen Shame, + more!
22 July 2010
xdementia
No Comment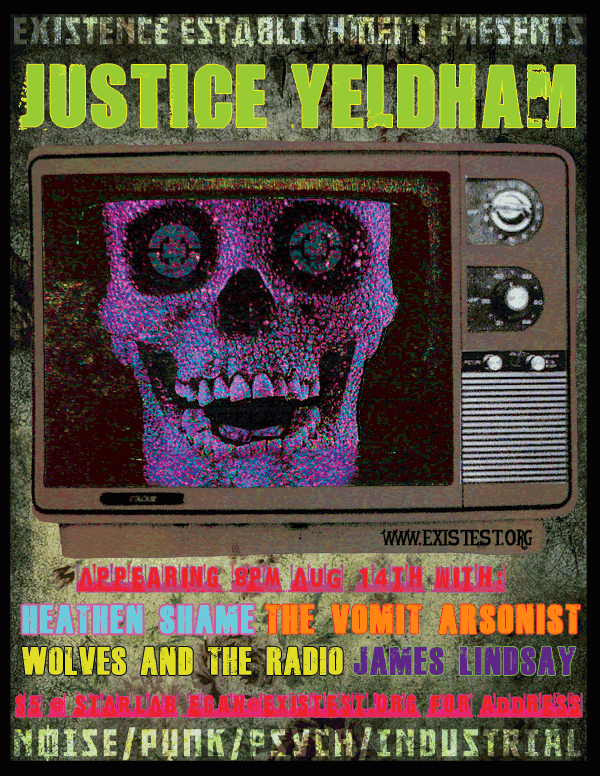 The Artists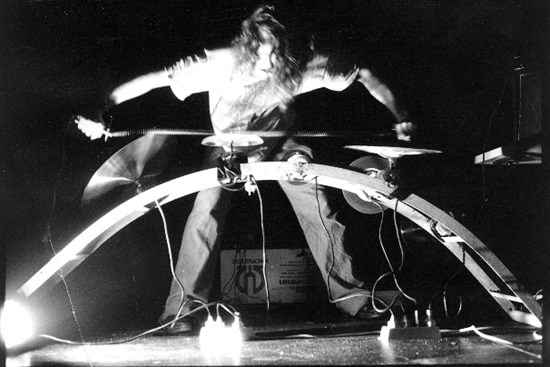 Justice Yeldham (Darlinghurst, Australia)
What's been described as "a trumpet player trapped in a two dimensional universe" is in fact the unique work of Justice Yeldham, a maverick musician with an unhealthy obsession with sheets of broken glass. In his infamous show that has astonished and bemused countless people in over 40 countries, yeldham ecstatically purses his lips against sheets of amplified glass whilst deftly employing various vocal techniques ranging from throat singing to raspberries, turning discarded shards into crude musical instruments. The results are a wild array of cacophonous noise that is strangely controlled and oddly musical. The instruments simple, original and effective premise is a welcome riposte to over complicated musical performances of modern times. A one of a kind act re-defining the expression 'don't try this at home' this show quite simply needs to be witnessed to be fully appreciated, let alone understood.
Justice Yeldham is the latest alter-ego of Australian sound performer Lucas Abela, whose past sonic experiments were conducted under monikers like A Kombi, Dj Smallcock, Peeled Hearts Paste and more recently his band Rice Corpse. Initially classed as an experimental turntablist, though his early work rarely resembled anything in the field. Early feats, saw him stab vinyl with Kruger style stylus gloves, bound on electro acoustic trampolines, drag race the popemobile across Sydney Harbour Bridge, perform deaf defying duet duels with amplified samurai swords, hospitalised by high powered turntables constructed from sewing machine motors, record chance John Peel sessions with the Flaming Lips, & be Otomo Yoshihides' favourite entry into his Ground Zero remix competition; 'Consummation' even though instead of sampling the CD he destroyed it using amplified skewers! Principally a live audio artist, performing professionally for the past 17 years, since Oren Ambarchi and Robbie Avenaim stumbled across one of his late night radio performances in 1994 and asked him to play their What is? Music Festival. He also founded of the irreverent dualpLOVER group of businesses (recording label, cd/dvd replicators, distributor and promoter of gigs and tours) and his now dabbling in sound installation.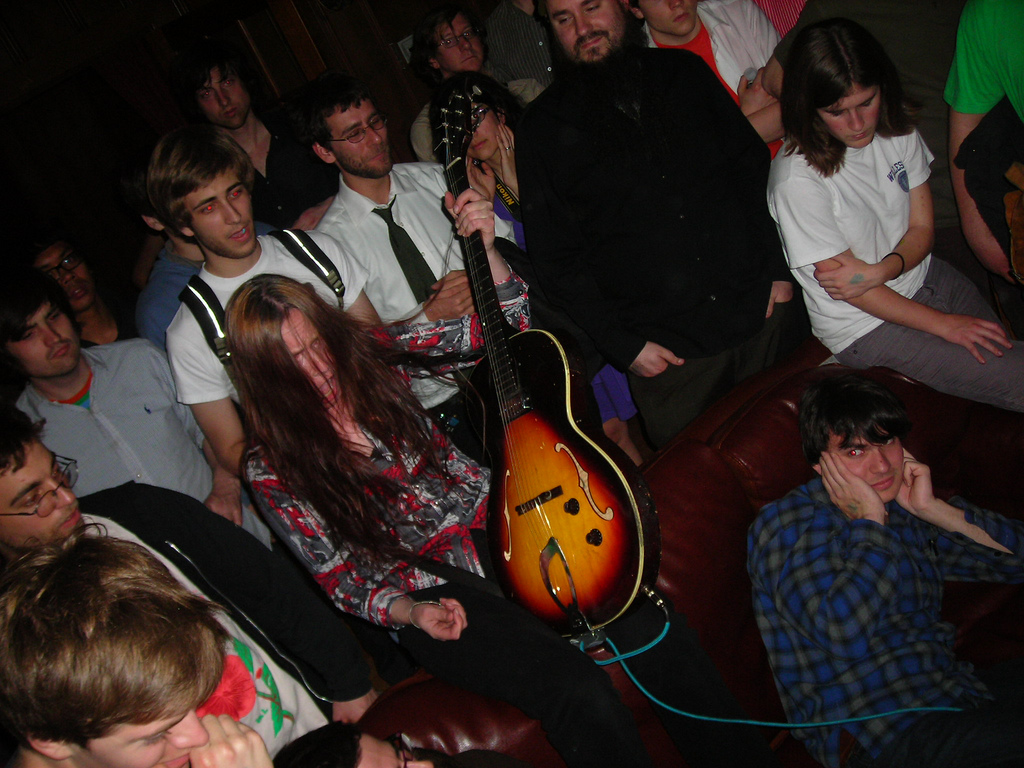 Heathen Shame (Boston, MA)
Heathen Shame was formed in 1999 by guitarists Wayne Rogers & Kate Village (of Major Stars, Magic Hour, B.O.R.B., Vermonster, Crystallized Movements,) and trumpeter Greg Kelley (of nmperign, the undr quartet, Disaster Unit, Cold Bleak Heat,). Their sound takes a primitive American-raga form and injects it with the roar of Pharoah Sanders, the soar of Randy Holden, and the gore of The Incapacitants. Heathen Shame will be delivering ~11-27 minutes of red hott amplifier action.
"…red-zone drone and white hot feedback that manages to be as propulsive as it is pounding, showcasing an attack that reduces rock music to its most basic primal element." – Dusted Magazine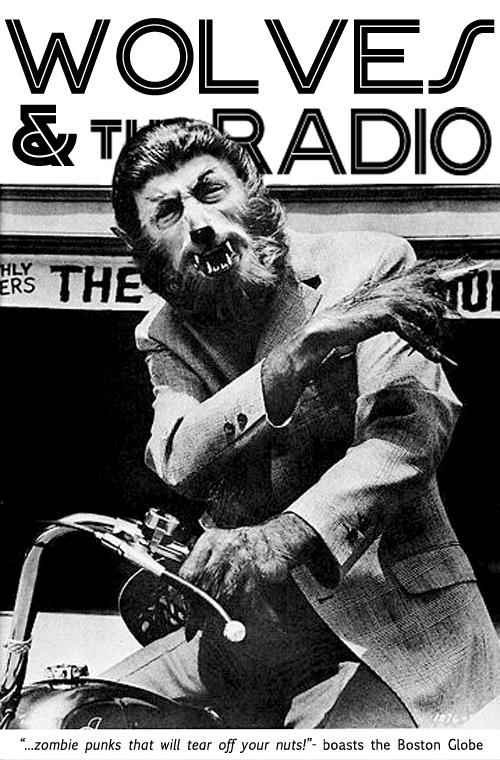 Wolves and the Radio (Boston, MA)
Wolves And The Radio is an indy/ pop-punkish band that started about 6-7 months back with good friends, Steve Terry (guitar and vocals) and Matt Murphy (guitar and vocals). Originally Steve was playing drums, until we later acquired Sam (Nip) Phinnizy on bass and Ian York for Drums.
Wolves then recorded their own little demo in the Denby practice space and have been playing off it for about the last 2 months. It's just a bunch of dudes loving the excuse to drink together and vent about the work day and be doing something that we all love to do, so much. There is a strong love in leaving all the crap at the door and letting go with some of your closest friends for a few hours. Look for a new album in the next 2-3 months and more Wolves and the Radio shows. Either way, we're just grateful to get to do what we love in a city that we love.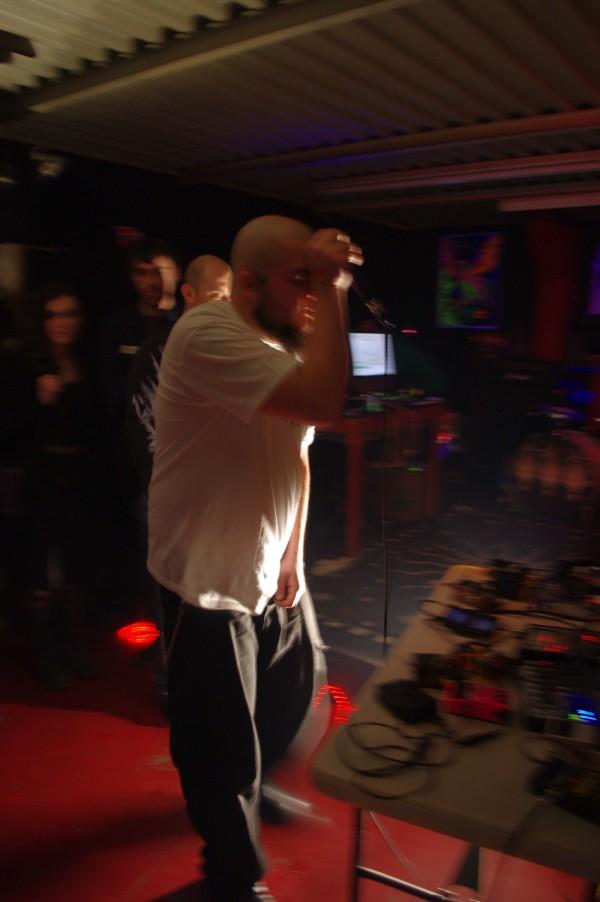 The Vomit Arsonist (Providence, RI)
After several years of recording various harsh sounds, The Vomit Arsonist (Andrew Grant) found his calling in the form of death industrial and power electronics. Hailing from Providence, RI, the project exists for the sole purpose of attempting to exorcise personal demons through the medium of harsh and violent sounds. The resulting exorcism manifests itself in a sound that Terror.lt called "…dark, oppressive, carefully constructed, and gushing with depressive aggression." The Vomit Arsonist represents pain, fear, depression, and any other negative emotion you can think of. You will not escape.
His set will consist of bass heavy synth drones, scraping metal feedback/junk abuse and forceful PE vocals.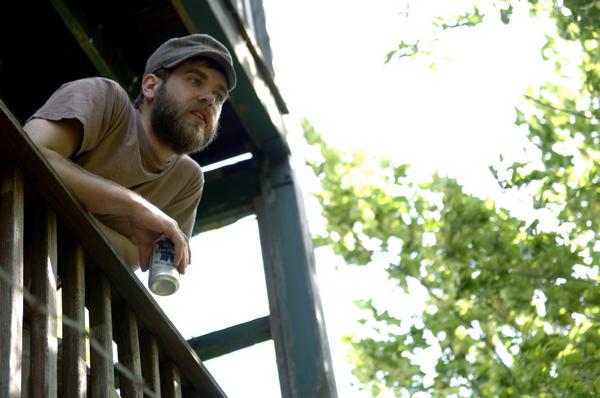 James Lindsay (Cambridge, MA)
James Lindsay is a twelfth generation haberdasher with a seventy-eight inch vertical. On his nineteenth birthday, in front of an audience comprised primarily of current and former European Monarchs, he announced he would be leaving the luxurious world of hats behind to join the ministry. He has since done that, and spends most summers performing performance art, reading poetry aloud, and selling his home-blown glassware and hemp products at right-wing political rallies. His set will consist principally of a list of demands.