Human Larvae – Home is Where the Hurt Is review in Special Interests #2
16 August 2010
xdementia
No Comment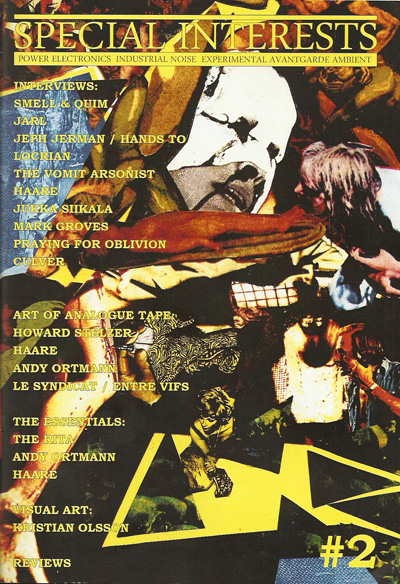 The boys over at Special Interests have been kind enough to write quite a glowing review for Human Larvae's Home Is Where the Hurt Is CD released by Existence Establishment and still available from the store.
Here is the review in it's entirety:
I had heard many good things about this project. Knowing his earlier harsh noise unit Broken Diode being good, I still hesitated checking out previous 3″cdr release simply due to format. Now Existence Establishment label from the USA was bold enough to invest money on full color digisleeve CD in edition of 500 copies, which should be enough to get Human Larvae in ears of people. One could think about the new wave of power electronics/industrial but Human Larvae is diverse enough that album overall sounds his own.
Each track stands on its own, offering well done compositions. Often heavy and "smoothly" fuzzed keyboard tones, eerie ambient tones, spoken word clips, vocal attacks. There is a track which is such a static fuzzy synth with distant background elements, it brings me clear reflections of for example Shift "Bulk" CD. Or grunting low vocal sounds in some tracks similar to some tracks of later day Prurient. Name dropping could include Control, FITH, Propergal, Strom.ec, and so on.
This being debut full length one could say that Human Larvae is a force to be acknowledged. His ability to blend in ambient textures, heavy synth drones, rhythmic percussion loops, and even melodic keyboards is beyond the average. It is done with taste and is not afraid to cross over the borders of "pure" genres. This makes the project at the same time hard to "sell" for audience who wants band who stays in specific category, but rewarding for those who actually give it a chance.
I listened to this 3 times during the same day and once more during the writing of this review and I can't say I would have spent that much time with almost any of "new school" PE related albums that last over 1 hour. Strongly recommended. – Mikko Aspa