9/21 – Illusion of Safety + more @ Starlab!
24 August 2010
xdementia
One Comment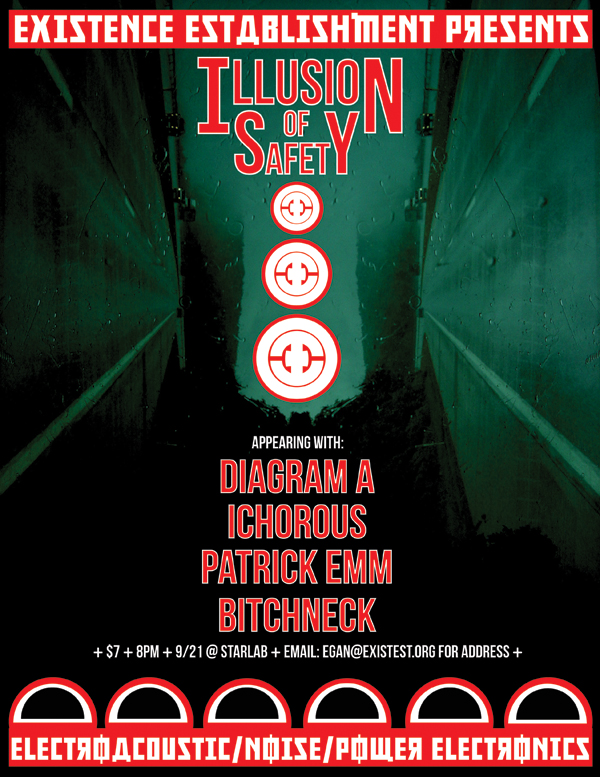 ((( Facebook Event )))

The Artists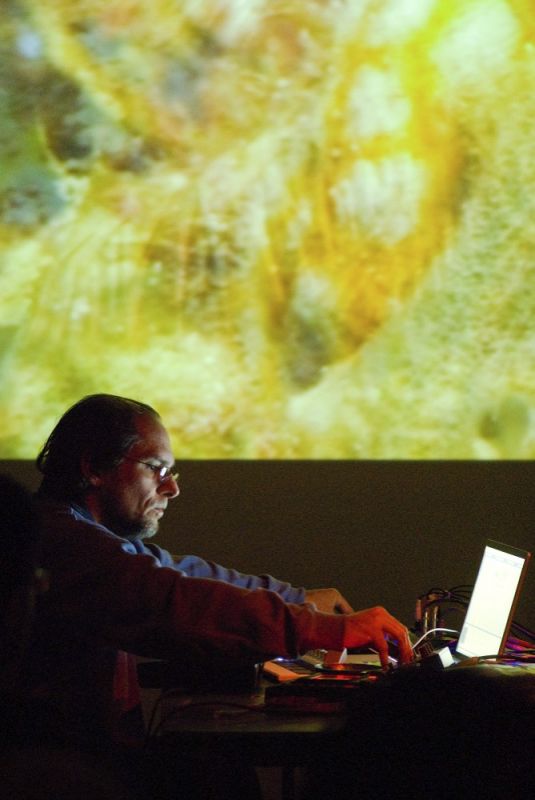 Illusion of Safety (Chicago, Illinois)
Since 1983 Illusion Of Safety has been the ongoing project of Daniel Burke, working alone and with various collaborators. They have released over 20 CDs on labels such as Complacency, Die Stadt, Experimedia, Odd Size, Silent, Soleilmoon, Staalplaat, Tesco, and Waystyx, and played over three hundred concerts in Europe and North America. IOS' work has been called ambient, post-industrial, electro-acoustic, noise, sound collage, improvisation, and power electronics, but they are unwilling to limit their work to any given style or method. The sonic character and affective substance of the music will often shift abruptly within each recording and live performance.
Daniel Burke is currently working with conventional instruments, electronic synthesis, computer composition, samples, and highly amplified handled objects. He uses improvised and composed structures containing material that confounds memory and stimulates perception. The resulting music encompasses broken sound, disturbed ambience and unfiltered beauty that collectively evokes an awareness of the ineffable.
The work activates modes of perception to facilitate direct access to the psyche, emotions, and the infinite in order to address the necessity of balance and the nature of dichotomy.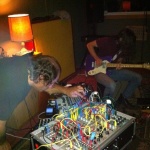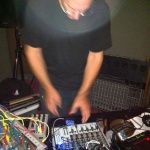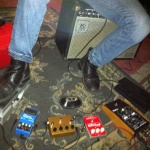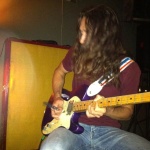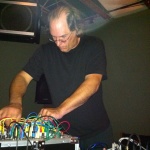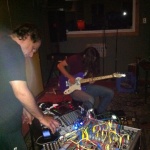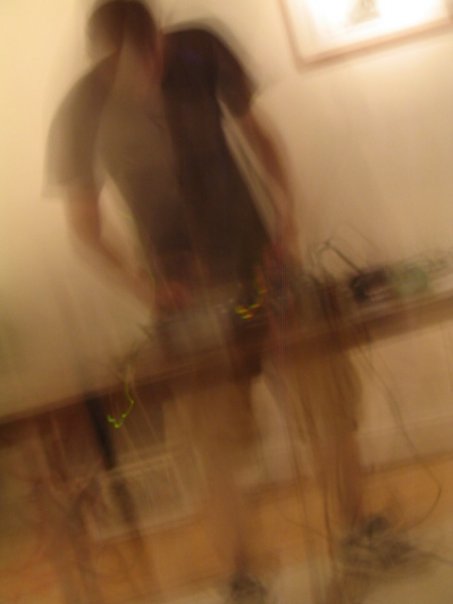 Ichorous (Lowell, MA)
"ICHOROUS (EYE-kohr-uhs) is Andy Phelps from Lowell, Massachusetts. Formed in 2004, the project has always been about delivering high quality noise with an unwavering dedication to the traditional ideas of Japanese and US harsh noise (with minor power electronics influences), combined with a strong sense of track delineation/individual track identity and conceptual narrative on most of the full-length albums. Ichorous has released 5 full-length albums and several short-form releases so far. For more information, please write gorefisted@gmail.com.
Ichorous is prepared to deliver searing blasts of disintegrated feedback and burly walls of mechanic harsh noise for an undefined period of time.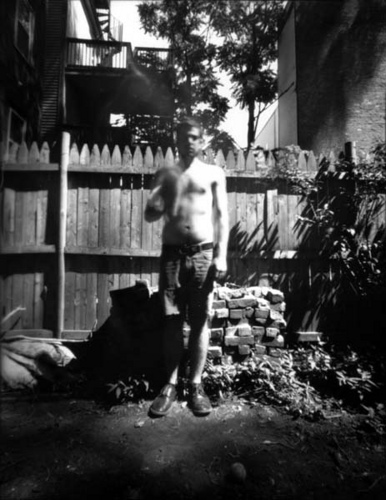 Patrick Emm (Boston, MA)
Patrick Emm employs various electronics and lo-fi recordings to create drone-based, mournful, soundscape dirge. His work primarily focuses on an intimate and personal sense of failure and fatigue, with heavy emphasis on isolation, dread, and the colloquial. Past projects include grind/scream/noise core two-piece, Atlas Moth and freak/noise/folk duo-ensemble, A Quiet People. Emm's most recent solo release, Mythics, has been described as "absolutely gorgeous in it's ability to toss lead blankets on your heart and make you weep gray tears of misery. It's full of wobbling organs, soaring static, and majestic buzz that should be used for a rainy day prehistoric death scene showing Homo Erectus baffled by the fact that his best bud isn't waking up." (Anti-gravity Bunny). Sad, dead caveman shit… He lives and works in Boston, MA, and has released a small number of CD-R's through his own label, Pinebox Recordings.
Patrick will be performing some new material from his next release, the 'human hand' C-40. Set-up will conist of various tape players, live microphones, an old broken Tascam 8-track recorder, keyboard, and computer processing.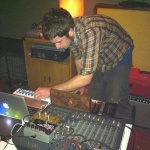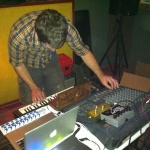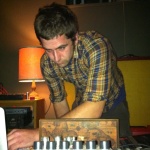 Bitchneck (Jamaica Plain, MA)
Bitchneck used to drink beer and shoot coke. Once he tried to shoot it in the big vein in his dick. He mixed up a big fat shot, hit the vein, withdrew about 20 ccs of blood, and let it rip. But the needle, though still beneath the skin, had slipped out of the vein. His dick was a vivid purple for the next two weeks. Everytime Bitchneck fucked his girlfriend, he had to first turn out the lights.
Today Bitchneck is mostly sober and writes harsh noise/power electronics songs that go verse/chorus/verse. He currently employs a bludgeoning no-input pedal-sequence, minimal synth drone, cassette decks, and feedback/vox. He enjoys severe juxtapositions of blast and dirge and shrill and murk and hiss.
At this show Bitchneck intends on executing three short songs; topics to be addressed include uxoricide, is vs. ought, and relapse into alcoholism.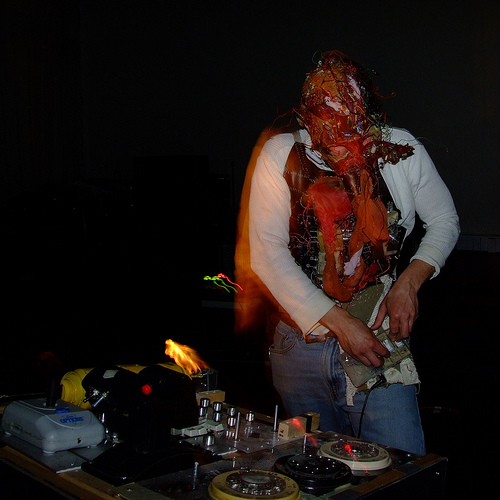 Diagram A (North Hampton, MA)
Diagram A began in 1995 with the "Compression and the process of turning red" cassette, live gigs followed consisting of primitive electronic experiments and modified guitars. The guitars faded over time for a more abstract electronic sound. In 2000 Diagram A's focus became using homemade devises exclusively for live performance, and recordings. The visual aspect of performance also became important, ground sausage, lights, zombie rot and modified video games were some techniques employed.
The set on the 21st will demonstrate Diagram A's new travel set up, it will act as a warm up for a two week Midwestern tour with Bill Nace starting October 1st. A box set on Trash Ritual that will catalog live Diagram A sets may follow.