Fire In the Head – Confessions of a Narcissist CD
30 September 2010
xdementia
No Comment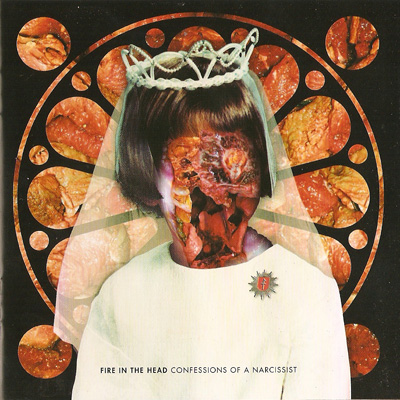 Fire In the Head – Confessions of a Narcissist CD
Ah yes, another FITH album. Welcome back old boy! It hasn't been too long at all, but this time coming from the mammoth Cold Spring Records. Well the CD is quite professional being housed in a standard jewel case with artwork that certainly fits the release very well. I'm definitely digging the design and of course FITH's track titles like I'm Not Here to Coexist, I'm Here to Win and Home is Where the Whore Is are representative of Page's play on words, in addition to his tongue-in-cheek humor.
The audio here is very much up to the standards of FITH's previous material and perhaps even continuing his steady steps in evolution which of course have now ended due to the termination of the project. But Confessions continues more where Remedy Has Become the Affliction left off rather than building on the ambience of Carrion Wind. I personally feel great about this as FITH is always more than apt to deliver the harshest and detailed power electronics like no one else does.
FITH uses very layered tracks of noise and rythmic elements to create a barrage of heavy brutality. In his compositions samples are tactfully used adding to the atmosphere and style. Sometimes sampled melodies surge to the forefront, vocals are there too – either screaming or whispering and there are a few guest appearances here as in Psychotic Underground Mk. II where Nicholas Blinko of Rudimentary Peni wheezes some kind of mantra that I can't quite make out.
The major factor that makes Confessions such a successful record is the variety in sounds and tracks. Even with all the variety Page is able to hold things together by consistently capturing that feeling of unhindered contempt for government, patriotism, love, himself, obsession, lies, whores and complacency. Is there anything Mr. Page can be satisfied with? Most signs point to no, but at least I can say I am fully satisfied with Confessions of a Narcissist. Yet another great record from FITH.
| | |
| --- | --- |
| Composition: | |
| Sounds: | |
| Production Quality: | |
| Concept: | |
| Packaging: | |
| Overall Rating: | |