11/20 – Author & Punisher, Theologian + more
28 October 2010
xdementia
2 Comments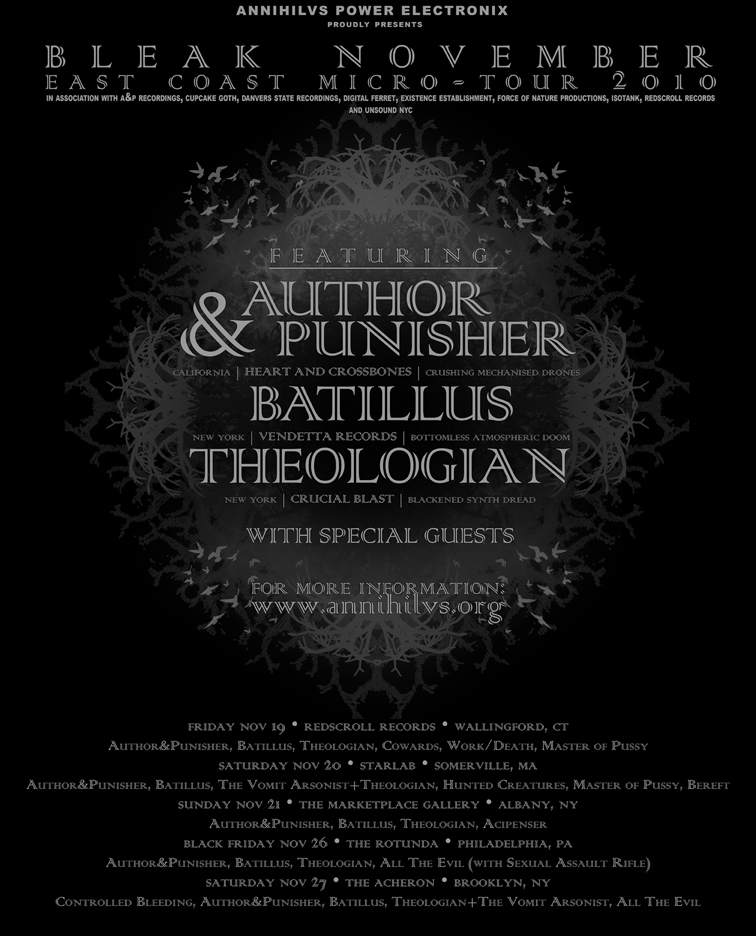 Saturday, November 20th 2010
@ STARLAB
$10, 8PM ALL AGES
Author & Punisher
Theologian vs. The Vomit Arsonist
Hunted Creatures
Master of Pussy
Batillus
Bereft

The Artists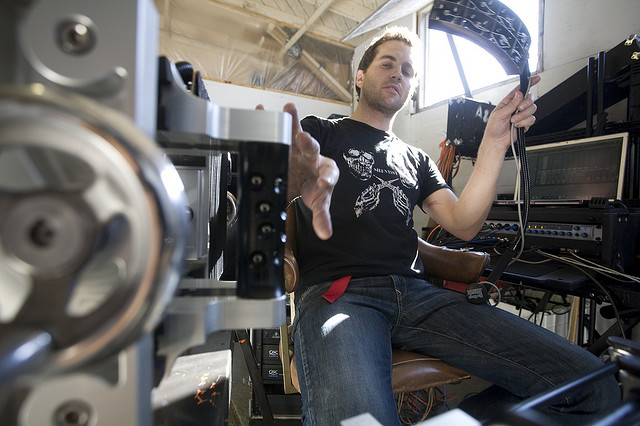 Author & Punisher (San Diego, CA)
I am a mechanical engineer, sculptor, musician and creator of the Drone Machines and now Dub Machines industrial sound controllers. Alongside fabricating machines and composing sound for performance, I work at the National Center for Microscopy and Imaging Research as a mechanical engineer and the Center for Research and Computing in the Arts at UCSD as a researcher in media arts.
Drone/Dub Machines are custom made machines fabricated from raw materials and utilizing open source circuitry. The devices draw heavily on aspects of industrial automation, robotics and mechanical tools and devices, focusing on the eroticism of interaction with machine. The machines require significant force from the performer, aligning he or she with the plodding drone and doom influenced sounds that are created.
I have performed and shown these machines extensively in festivals and exhibitions since 2007 in the United States and abroad, performing under the name Author & Punisher. I released my third album, yet first sculpture/art based album entitled "Drone Machines" in 2010 on Heart & Crossbone Records out of Tel-Aviv.
I will be performing all new material with the newest machines I call Dub Machines. All material is played on these machines live with no prerecorded sequences. This material will be released in the Spring of 2011 on a vinyl only release.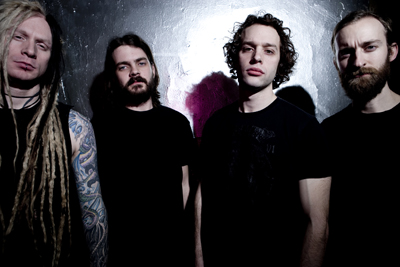 Batillus (New York, NY)
With songs that move from bristling blast beats to subterranean crawls, Batillus (buh-TILL-us) cohere the extremes of heavy music into a surge of massive riffing, rolling over and descending on the listener with the force and intensity of a sudden storm. The New Yorker describes Batillus as "a sludgy four-piece that slows monstrous Black Sabbath riffs to a crawl to produce highly textured compositions of droning doom-metal," and Revolver calls their music "beyond-atmospheric blackened doom."
Originally conceived in 2007 as an instrumental trio, Batillus' lineup expanded in 2009 to add vocals and synth to the dynamic range of their music. The band's writing process is thoroughly democratic; each member contributes his own ideas to the whole, which allows for stylistic range and intricacy in the songs and their parts. No individual is more important than another, and the results are truly a representation of the band's collective vision.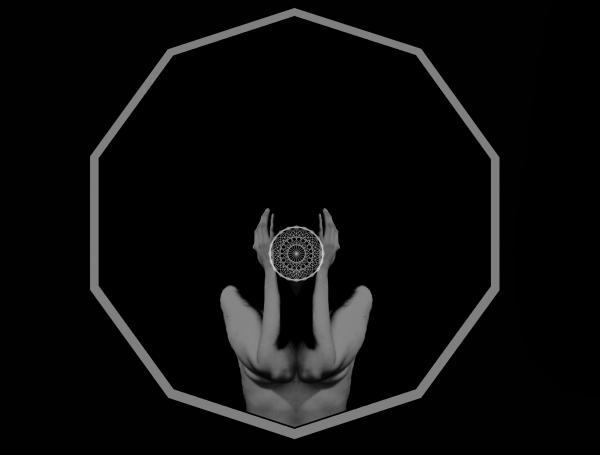 Theologian (performing w/ The Vomit Arsonist (New York, NY)
"Bartow consistently plays rougher than,say, Lustmord or Coil (darker, too -the title track finds him deploying textures corrosive enough for power electronics), hardly surprising given his former life as dimension-hopping electrobrutalist Navicon Torture Technologies. As Theologian, he brings way more nuance to the dissecting table without sacrificing anything in the way of decidedly alien – and utterly welcome – responses to the vicissitudes of mundane existence." – Rod Smith, DECIBEL #72
Theologian's set will be composed of industrial/synth/drone that hangs somewhere in the darkened shaft between love and death. All new material will be tested for the first time, as a combination of preparation and improvisation takes both the audience and the performer to uncharted regions. This will be the fourth live appearance of Theologian.
After several years of recording various harsh sounds, The Vomit Arsonist (Andrew Grant) found his calling in the form of death industrial and power electronics. Hailing from Providence, RI, the project exists for the sole purpose of attempting to exorcise personal demons through the medium of harsh and violent sounds. The resulting exorcism manifests itself in a sound that Terror.lt called "…dark, oppressive, carefully constructed, and gushing with depressive aggression." The Vomit Arsonist represents pain, fear, depression, and any other negative emotion you can think of. You will not escape.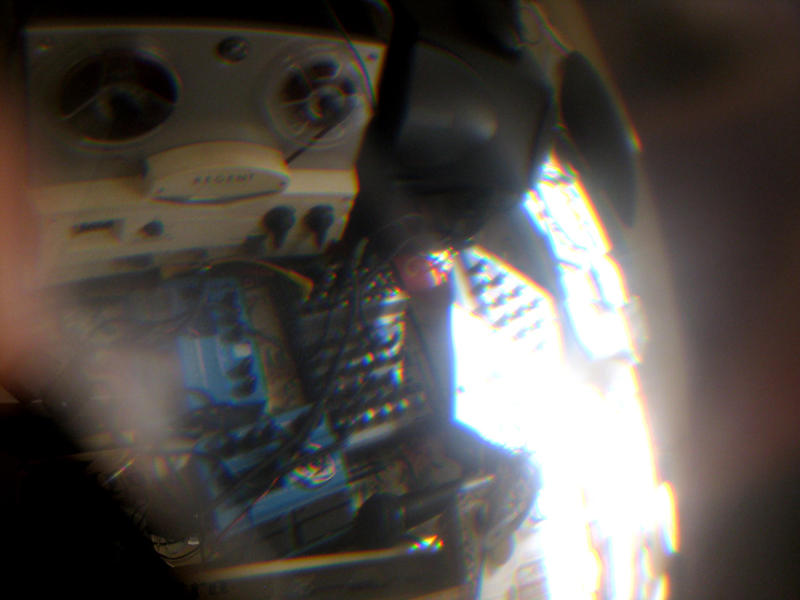 Hunted Creatures (Pittsburgh, PA)
HUNTED CREATURES is currently Ryan Emmett, Amy Hoffmann and Darren Myers. Formerly Emmett's solo project, the addition of new players adds more dimension and variety to the project's original vision. They perform partially composed improvisational electro-acoustic music that moves between dream and nightmare. Video or other visual often accompanies a live performance.
Hunted Creatures, from it's beginning over 4 years ago has performed in over 40 cities as far west as Denver and as far south as Gainesville on tour with Mike Tamburo, Tusk Lord and others. HC has performed gigs alongside Puffy Areolas, Tumul, Sword Heaven, Emeralds, Melissa St. Pierre, Jenks Miller, Caboladies, Peeesseye, Jana Hunter, Xiphiidae, Eric Carbonara, Layne Garrett, Keenan Lawler, Xiphoid Dementia, Ratatosk, Shattered Hyman, Ophibre, Jason Zeh, Teeth Collection and more including Cleveland's Champagne of Fests and the infamous Voice Of The Valley Festival.
Over 14 audio documents have been released on Emmett's own Dynamo Sound Collective label as well as OphSound, 905 Tapes, Different Lands and New American Folk Hero and have received favorable press from Foxy Digitalis, Mats Gustafsson's Broken Face, Anti-Gravity Bunny, Breaking World Records and Terrascope.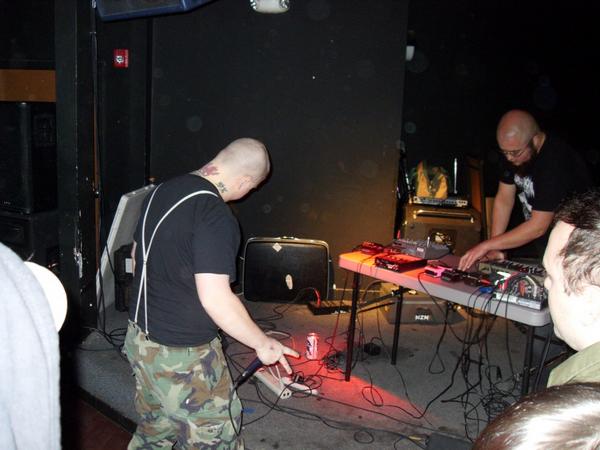 Bereft (Salem, MA)
"Effortlessly blending Death Industrial atmospheres with Power Electronics aggression, they seem to be deft at creating something outside the status quo for underground noise. " – J., plaguehaus.com
Initially a solo project of Peter Lee (Force of Nature Productions), Bereft created a dense, rhythmic blend of death industrial and power electronics. In 2008, Andrew Grant (The Vomit Arsonist, Danvers State Recordings) joined Lee as a full time addition to the act. Now a two piece, Bereft is stronger than ever, spewing forth more structured and focused sounds than ever before, with Grant and Lee collaborating on the music, and Lee writing the lyrics. Lyrically, the band has a mission, a statement: but a live performance must be witnessed to truly understand the intent of the act.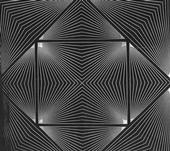 Master of Pussy (Providence, RI)
Master of Pussy is members of: Hard Drug, Vincebus Eruptum, Necronomitron, Lasers, Bellows, In Heat, Bermuda, A29 D3,Throne of Blood, USAISAMONSTER, Meteorfoot, Zombifying Venom, Lazy Magnet, Jesus Crust, Sawzall, Bonedust, VVLTVRE, Assembly of the Light, Swans Cover Band