Cowards – Forgotten Resonance CD
15 January 2011
xdementia
No Comment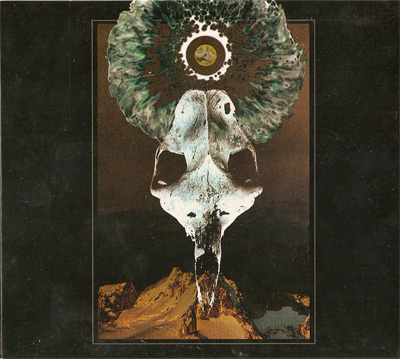 Cowards – Forgotten Resonance CD
Fuck year-end lists, I find it much easier to pick one, yes, just ONE album for the year of 2010 and this would be it. It may seem quite astounding Cowards has crafted such an intense masterpiece considering this is their debut release but when you consider the fact that the duo consists of Jesse Allen – one half of the incredible Cathode Terror Secretion and Nick Pace – the man behind Diaphragm – it is no surprise that they are the architects of this epic 4 part movement.
Cowards manages to catch stunning beauty, and absolute terror within seconds of one another with gorgeous floating realms of ambience, never creepy or melancholic but extremely emotional in all aspects. The harmonic bed of drones easily lulls the listener into a calm stasis but this only lasts until the extremely crunchy and thick blast of distorted aggressive vocals absolutely destroys all in it's path. Luckily this is not one-dimensional noise at all, but a densely layered wall of carefully crafted sounds that come to the surface, ebb, and flow, receding only to bring to the forefront a new very original texture. With what sounds like recordings of gravel, dirt and mud stirred and seething in a bog of distortion. Rusty creaks and low clangs echo behind down-tuned whispering vocals sets the mood, but it is one that is more nostalgic than esoteric somehow and this is what sets Cowards apart from other dark ambient/noise acts today.
Although there are 4 tracks the entirety of Forgotten Resonance plays out like a complex history recounted in a cinematic narrative that captures the lost tale of those whose story fell to the scythe of time. The mood is so consistent one would think the album to be dry but instead every moment seems to draw you in to it's strange and intense depth. This is new ground for noise, industrial and abstract sound. Do not let it pass you by.
| | |
| --- | --- |
| Composition: | |
| Sounds: | |
| Production Quality: | |
| Concept: | |
| Packaging: | |
| Overall Rating: | |