4/23 – Controlled Bleeding, Sharpwaist + more
15 March 2011
xdementia
No Comment
Brought to you by Existence Establishment in conjunction with the Together Festival Boston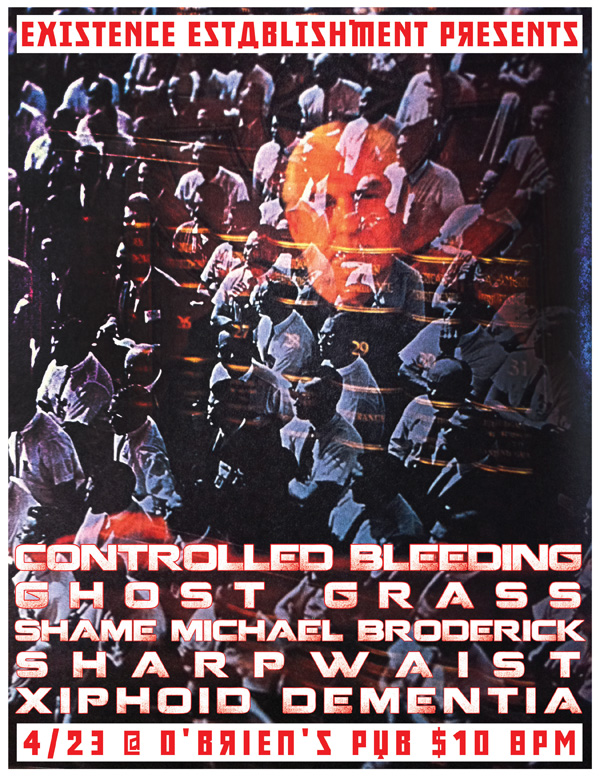 <<<(((|||Write-up in The Boston Phoenix|||)))>>>
((((Facebook Event Listing))))
photos by observationpost and contrastic
The Artists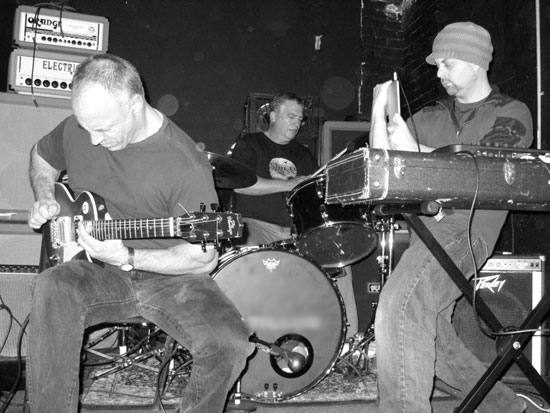 Controlled Bleeding (Massapequa, NY)
Controlled Bleeding – Trawler's Song
Controlled Bleeding is a prolific experimental music group based in Massapequa, New York. The group was founded by Paul Lemos, the group's only consistent member. Most of Controlled Bleeding's released recordings feature two main collaborators, Chris Moriarty and vocalist Joe Papa, who both died in the late 2000s.
Since their first full-length release in 1983, Controlled Bleeding have released over 30 albums spanning several different genres, many of which were released on notable independent labels. Their cross-genre approach combined with the out-of-print status of many of the group's releases is reminiscent of the work of other experimental and cross-genre groups of the 80s and 90s such as Coil and Swans.
Controlled Bleeding will play a 35-40 minute set of driving instrumental music that has been described as sounding like a collision of Mahavishnu Orchestra, Oneida, Fripp and Eno and Joy Division. The group, now a trio of guitar, drums and electronics, will play a hot wired set of pieces accompanying throbbing bass loops.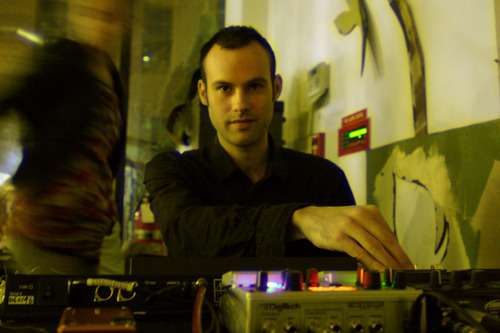 Ghost Grass (Boston, MA)
Boston-based percussionist Max Lord has worked as Ghost Grass since 2008. As a percussionist, he has performed in a variety of rock, noise, art and improv settings, until more recently when he has focused on performance with Buchla electronic instruments. His recorded work as Ghost Grass recalls mid-century electronic experimentation as often as modern improvisation, and moves freely between noise and tonality. As a collaborator and organizer, he is also closely associated with the experimental movement community.
All Ghost Grass recordings are made on magnetic tape and available exclusively through small batch cassette releases.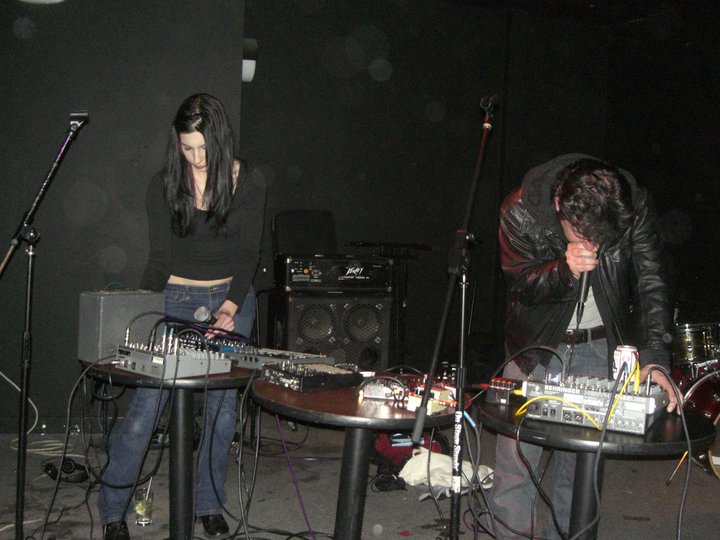 Sharpwaist (Allston, MA)
Sharpwaist – Chemotherapy: Swollen Ankles and Vodka Handles
Carl Haas's Sharpwaist project has been a force in the post-industrial underground over the last 5 years. Basing all material on investigations of first hand experiences and regional New England themes, the project consistently offers compositions of greater substance than tired power fantasies and regurgitations of tested issues.
Sharpwaist's material presents an odd range of harsh impressions on real life tragedy and degradation. The frank and unadorned subject matter calls out for, and is supplied with, grimy and burnt-out soundspaces, stale ambiance and decrepit shamings, all swarming with the scraped-raw vocalizations informed as much by Grind and Noisecore as by early era power electronics.
The project, which operates out of Boston Massachusetts, has had a revolving cast of characters, but has now stabilized on the creative union of Carl Haas and Kristen Rose (Sewer Goddess, Belialist).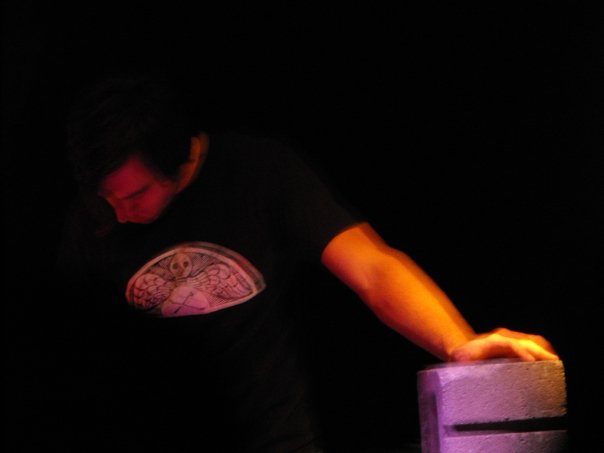 Xiphoid Dementia (Boston, MA)
Xiphoid Dementia – Brilliant Curse
Xiphoid Dementia is the electronic music project of Egan Budd. Recordings began in 1999 and despite infrequent collaborations Xiphoid Dementia has remained a solo project. Xiphoid Dementia is the exploration of inner personal love, hate, fears, longings, doubts, hopes, dreams, ideas, theories, and philosophies many of which can only be expressed through the abstract form of noise.
Xiphoid Dementia will be performing 2 movements combining resonating drones, dark ambient and industrial atmospheres dealing with the concepts of emptiness, time and isolation. Source material includes feedback, inner mechanical workings of clocks, synthesis, and live scrap metal percussion/sampling.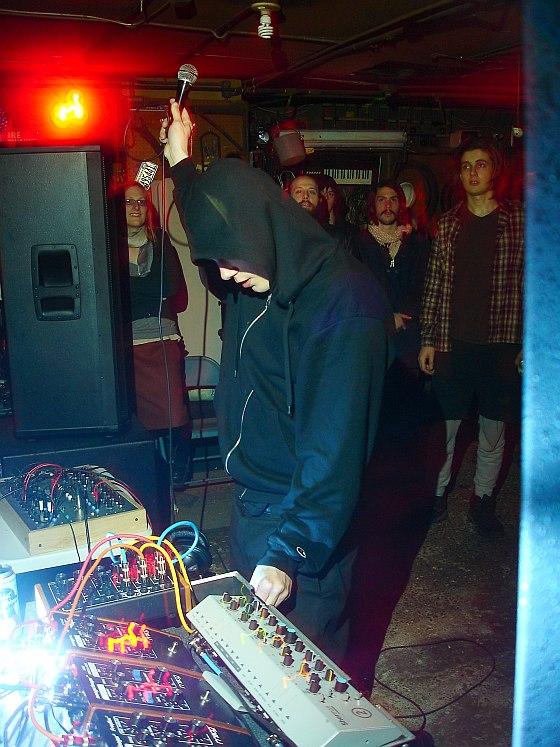 Shame Michael Broderick (Medford, MA)
Shame Michael Broderick is the solo project of Boston, MA noise artist Shane M. Broderick (Lascivious Aesthetics / Twodeadsluts Onegoodfuck). Broderick uses analog synthesizers to provoke the most upsetting and negative emotions imaginable. He has strived to create suffocating death ambient that is delivered with an abusive power electronics approach. Absolute control, insatiable discipline and relentless punishment wait around every corner. This is pure synth worship.