Sky Burial – Kiehtan CD
5 May 2011
xdementia
No Comment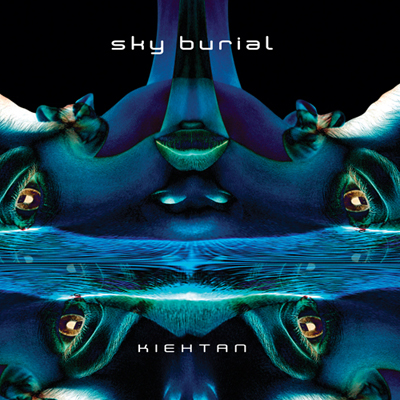 Sky Burial – Kiehtan CD
Here is yet another chapter in the ever-increasing Sky Burial chronicles of Michael Page the man behind Irukandji, his own D.I.Y. noise label Audio Immolation Industries, and the now defunct Fire In The Head. Previous Sky Burial releases usually embody a dense atmospheric sound often bordering on industrial but with heavy drone influences and culling concepts from Native American and ritual themes.
Kiehtan is a clear step in a new direction for the project. This time embodying a much more new-age style in the vein of such great acts as Tangerine Dream, Pete Namlook, Klaus Schulze, and such cutting edge new acts as Onehitrix Point Never, and Emeralds. Luckily Kiehtan includes only the good aspect of this sound with slowly evolving synthesizer harmonies, succinct sound design, and unique atmospheres.
Rarely does any moment strike me as being generic or cliche even though Kiehtan all sounds very familiar. Clocking in at just over 40 minutes, the track slowly morphs in a way that provides enough intrigue to appeal to me for it's entirety. Kiehtan is a well balanced composition in almost all aspects. Perhaps the more melodic synth patches are a little plain, but the added sound design helps to add a level of detail which is used to draw me in effectively. At times it seems a little sparse, but this sparseness is essential to provide the breathing room to let the contrasting elements sink in appropriately.
There are a few really great moments here as well, mainly when the more harmonic synth patches morph into purely texturized territory like at roughly the 22 minute mark with it's glittering bell-like sounds, and then again at the 33 minute mark with it's echoing low tones somewhat reminding me of the track "You Fucking People Make Me Sick" by Swans. Once again, this is more of a classic sound, but one that seems to be going over well with current audiences and I think a sound that hasn't been explored yet to it's fullest. Quite enjoyable and recommended.
| | |
| --- | --- |
| Composition: | |
| Sounds: | |
| Production Quality: | |
| Concept: | |
| Packaging: | |
| Overall Rating: | |