Negru Voda – Vald de Luxe 3xCD
25 July 2011
xdementia
No Comment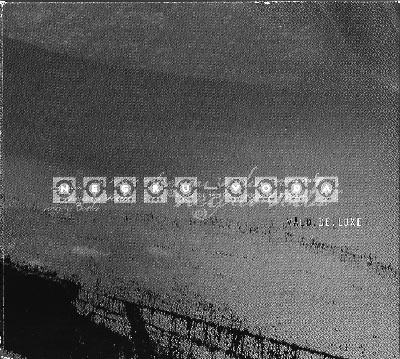 Negru Voda – Vald de Luxe 3xCD
Although of course Negru Voda needs no introduction I will remind my readers that he is Peter Nystrom, one half of the famed yet dreaded duo Megaptera. Peter has been doing Negru Voda for quite some time now and the name has long been standing on it's own and known for quality rhythmic death industrial. The sound has generally been more rhythmic than the dirtier and slower Megaptera project, but with Vald de Luxe the range of sounds span from the expected, to the dirtier and noisier. Vald de Luxe is a massive 3CD digipak put together by our friends over at Malignant to form yet another quality release. The archival character of this box set is greatly appreciated and professional on every level.
The first disc is a quite varied collection of live-tracks and remixes with a number of moderate-length tracks sandwiched between two longer pieces. The title track Vald de Luxe is the opener here with industrial noise layers giving way to mechanical rhythmic pounding. There are a few remixes here most of which are right on point, the one that sticks out a bit more is The Fourth Coffin which which is perhaps my least favorite song in the box due it's up front and somewhat annoying beat. Among one of my favorite tracks here is the epic closing track The Dobruja Virus (H1N1 Mix) which explores slow synth pulses and combines more creepy musical elements that remind me of some of Megaptera's more minimalist work from Songs from the Massive Darkness.
The second disc represents the rawer side of Negru Voda and is a re-release of the full-length Dark Territory – except with 3 new bonus tracks – previously released on Old Europa Cafe. I would say that most of this material is even noisier than the territory that Megaptera covered. Distorted pulsating synthesizers, plenty of sick spoken samples augmenting many of the tracks, and a good dosage of bass pummelling and spacial effects. The sounds vary nicely in each track yet are held together by Nystrom's solid style and steady hand. Some of the tracks, like Suction and Radiotronick are closer to strait-up gritty noise walls while others like Petrified and Please Don't Steal My Head reak more of power electronics decay, yet despite his forays into the genre Nystrom withholds from adding any kind of vocal elements to his work, aside from the spoken samples.
The final disc is another collection of sold-out releases, live tracks and rarities. Perhaps the most "true" to his previous output but with more variety. The first track The Mine Shaft and the following The Drill are probably my favorite tracks here representing what Nystrom does best. Heavy mechanical rythmic compositions, repetitive yet detailed and of a very high production quality. Things once again get a bit more raw and even flow into some kind of industrial "beat" territory with The Sound of Islay. That's ok though, because as the pattern of this box set continues things ebb and flow going from rythmic beats, industrial hums, to pure industrial noise. Tracks like The Smell of Islay are pretty great because this motherfucker clocks in at over 13 minutes and is given plenty of time to expand and explore the thundering toms, pulsating synths, and echoing ambience nicely.
This is a great box set, and a must have for any fan of Nystrom's work. Perhaps my only complaint is that there isn't much newer material here (in terms of when it was chronologically recorded). But the wealth of rare and hard-to-find material is well worth the investment and the three discs are a very rewarding listen, uncompromising and intense with perfect breaks for creepy ambience. Having three whole discs of this is quite a treat and rest assured I'll have this box set in mind for long car rides and dark nights.
| | |
| --- | --- |
| Composition: | |
| Sounds: | |
| Production Quality: | |
| Concept: | |
| Packaging: | |
| Overall Rating: | |