9/2 – Epaulettes, C.Lavender, Shame Michael Broderick + more
12 August 2011
xdementia
No Comment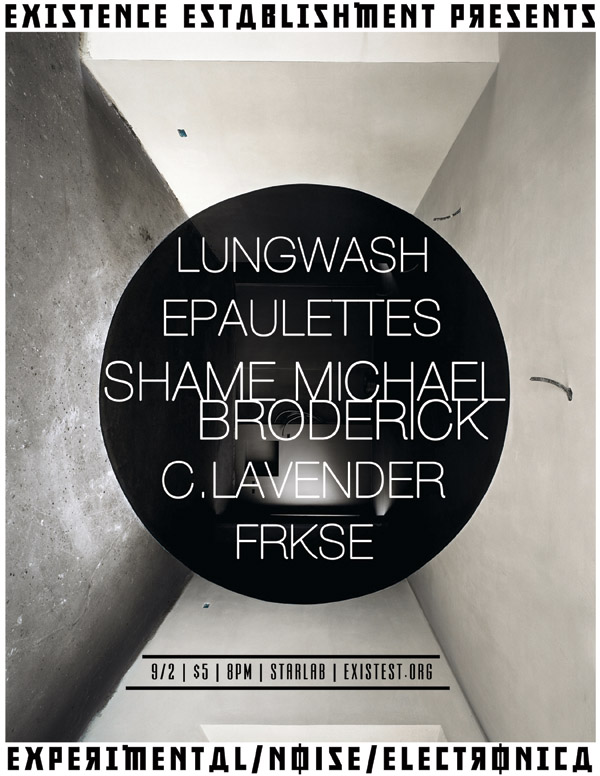 The Artists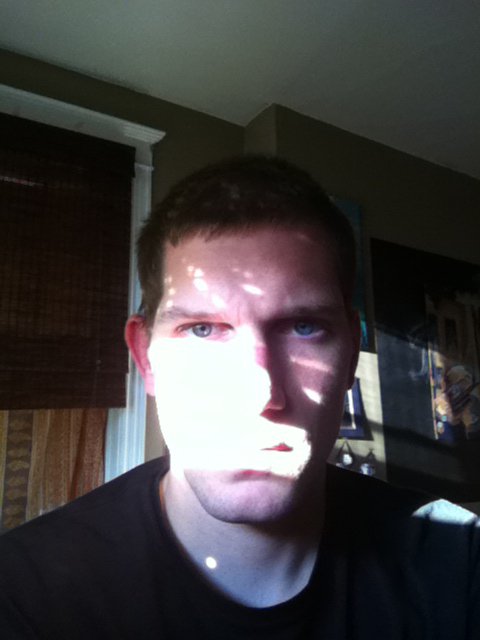 Shame Michael Broderick (MA/PE/FU)
Shame Michael Broderick – Speaking in Tongues
Shame Michael Broderick is an experimental sound artist from Boston, MA. He will be performing with an array of analog synthesizers and will most likely ruin your night.
"Shane Broderick, best known for his work in the noise project Twodeadsluts Onegoodfuck, channels the inner demons and twisted conflict of both soul and psyche. Electronics and noise evoke moods and conjure thoughts of someone about to commit a vile and violent act with no explanation or apology. A piece of music that can evoke such strong and dark imagery is either the work of a genius of no commercial potential, or someone who needs to be locked away" – The Noise Boston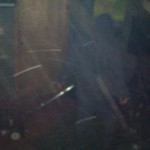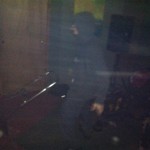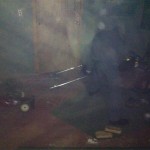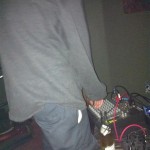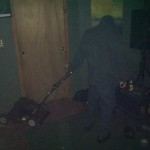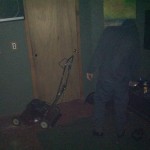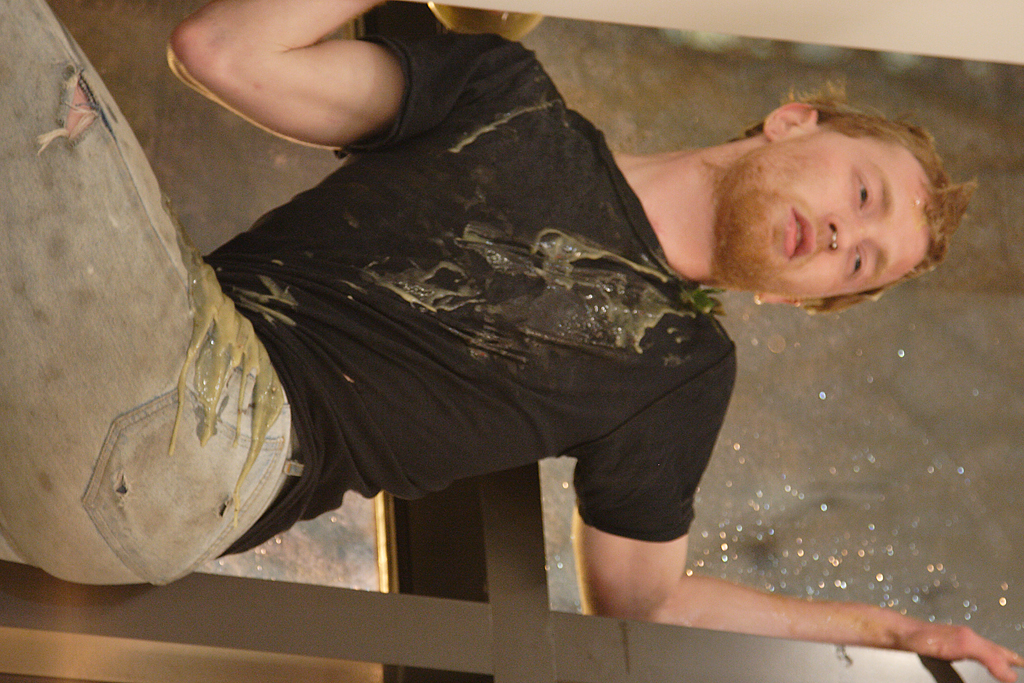 Typical White Male (Allston, MA)
*Epaulettes canceled, and was replaced by Typical White Male
A working man's soundtrack or comfort tunes he needs on his way home from shoveling tar into streets overnight.
or
I am not paying any attention to the fact that you may be listening. A typical white male is not one to create intelligent, often obnoxious walls of frequencies on purpose.
Yet this one is.
Keep trying to conference call on your blackberry with a fire truck and that bro-bar when the celtics are playing.
just kidding. go lay in a dumpster. i don't give a shit. typical white male is whitehouse meets jack johnson.
some mixtures of frequencies pounding back and forth,
bleeding into a harsh panning of really high freqs ( like the kind that makes you need to clench your eyes and tilt your head)
then a union worker drives his streamroller through the wall and i play that for the next 5 minutes.
or
i am an asshole asking the people in the audience why they arent somewhere else doing something more important like fighting some cause or masturbating or having kids
depression confusion discomfiture my mic speakers the crowd and myself.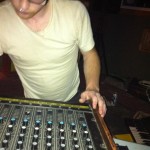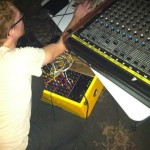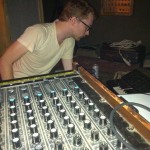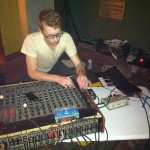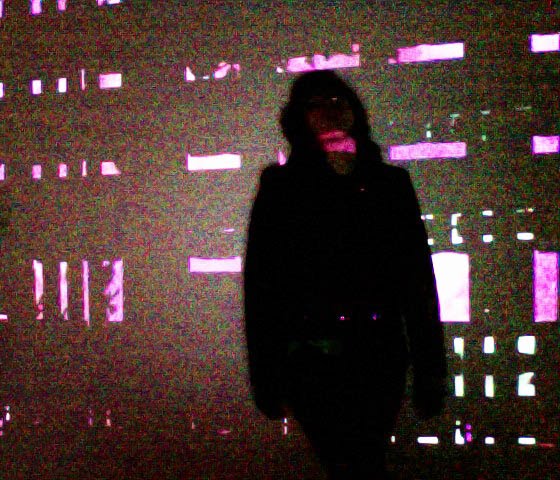 C.Lavender (New York)
C.Lavender – Meet Me At The Station (Excerpt)
C. Lavender is a multidisciplinary artist working primarily with heavy electronics based sound. Her performances feature elements of harsh noise, black metal and sleaze pop. C. Lavender has performed at The Voice of the Valley festival in West Virginia, The International Noise Conference in Miami, The NY Eye & Ear Fest in New York and is a member of the bands Cock E.S.P and The Laundry Room Squelchers.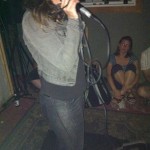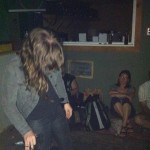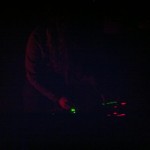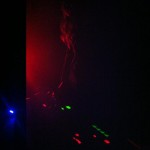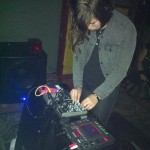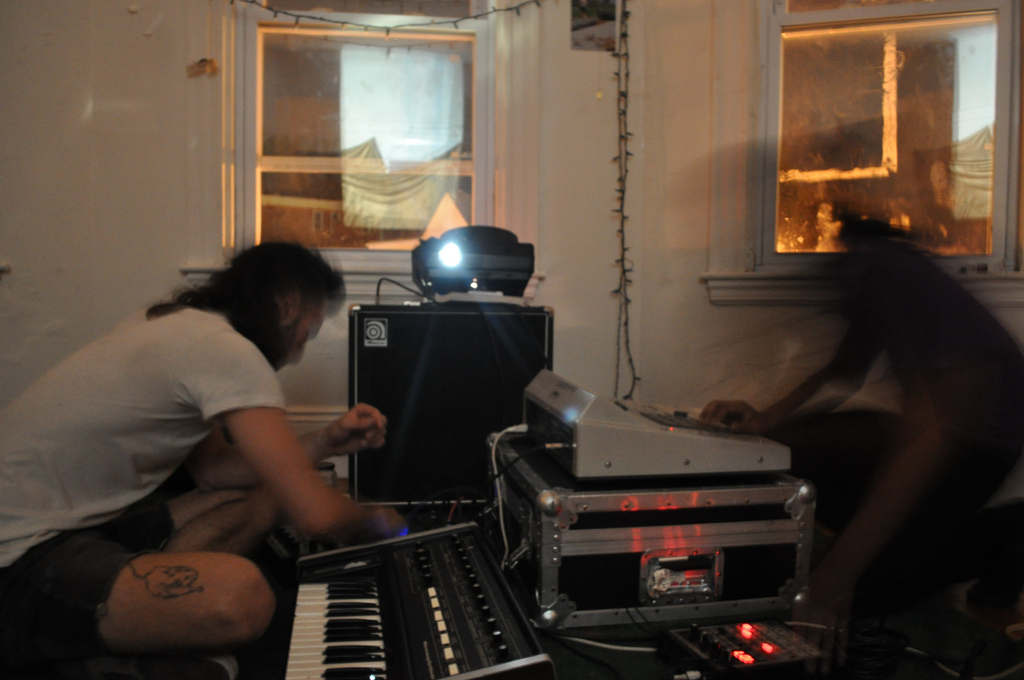 FRKSE (Jamaica Plain, MA)
FRKSE is two piece drum machine/drone accompanied by a slide show. Textured funeral swag atop funeral drum breaks, cocooned in a syrupy drone. FRKSE is also an exercise in garbage re-appropriation. FRKSE will be performing using two MPC 60's, micrmoog, noise generator, additional samplers – drone build up into a cascade of textured samples and drums.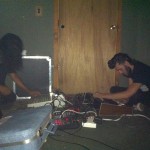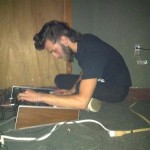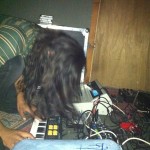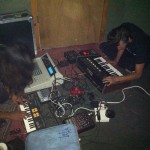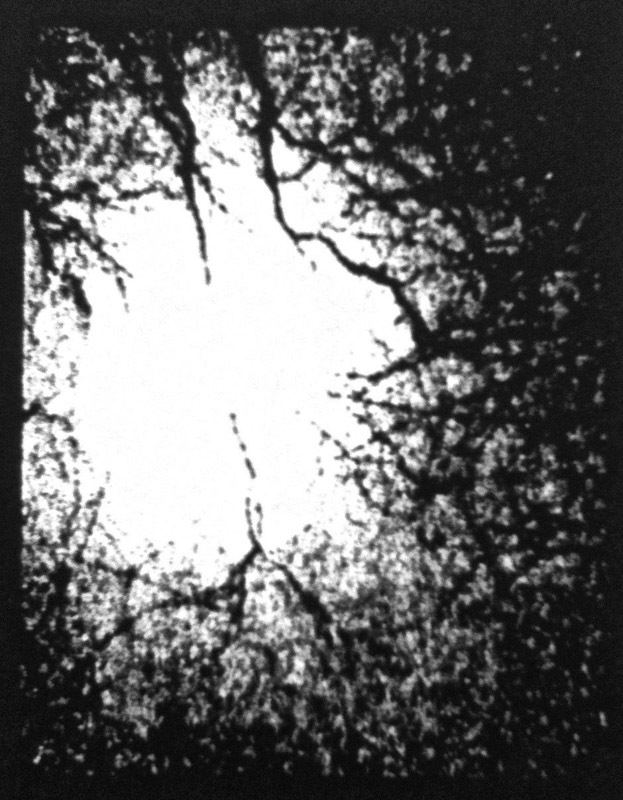 Lungwash (Boston, MA)
Lungwash – Eremitic Cist (Excerpt)
Lungwash is a HNW project focused on exploring the emotional characteristics of the static sound object. Through obsessive monochromatic texturing, an insular and shrouded static womb is born.