9/3 – Controlled Bleeding, Nau-Zee-Aun + more
14 August 2011
xdementia
No Comment
((((Facebook Event Listing))))
The Artists
*additional photos by
Bill T. Miller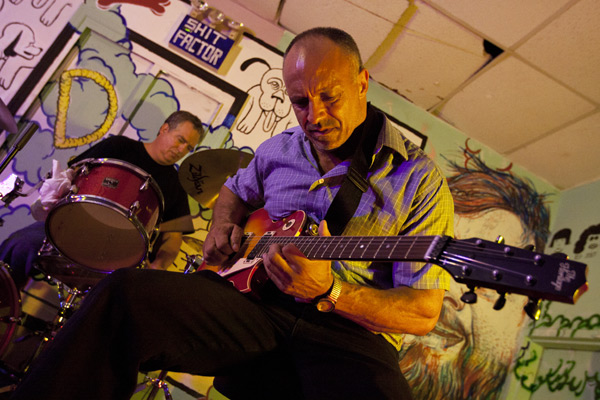 Photo by Greg Cristman
Controlled Bleeding (Massapequa, NY)
Controlled Bleeding – Controlled Bleeding
Controlled Bleeding is a prolific experimental music group based in Massapequa, New York. The group was founded by Paul Lemos, the group's only consistent member. Most of Controlled Bleeding's released recordings feature two main collaborators, Chris Moriarty and vocalist Joe Papa, who both died in the late 2000s.
Since their first full-length release in 1983, Controlled Bleeding have released over 30 albums spanning several different genres, many of which were released on notable independent labels. Their cross-genre approach combined with the out-of-print status of many of the group's releases is reminiscent of the work of other experimental and cross-genre groups of the 80s and 90s such as Coil and Swans. Controlled Bleeding's latest release is titled ODES TO BUBBLER.
Controlled Bleeding will play a 35-40 minute set of driving instrumental music that has been described as sounding like a collision of Mahavishnu meets Acid Mothers, with a hint of Oneida stirred in. The group, now a duo of guitar, and drums and will play a hot wired set of pieces accompanying throbbing bass loops.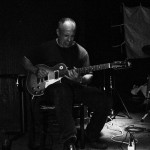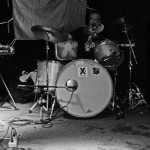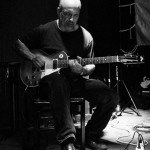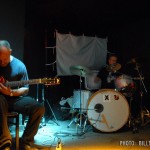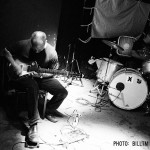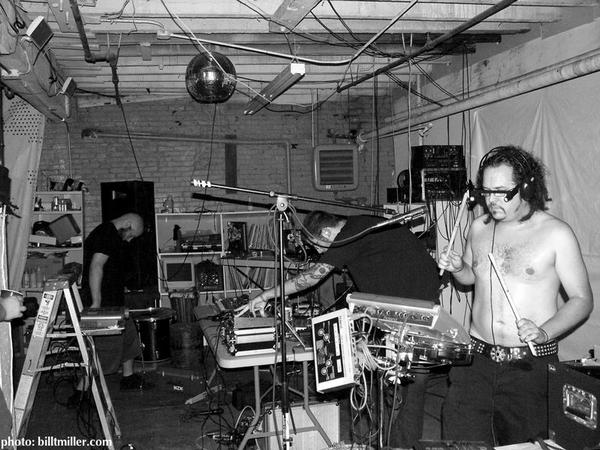 Nau-Zee-Aun (Boston, MA)
Founded in 1995, Nau-Zee-auN is a multimedia industrial band that utilizes power tools, live 3D video sampling, heavy percussion and a disregard for genre constraints. Nau-Zee-auN has worked with or remixed numerous artists including Merzbow, Genesis P-Orridge, Terrorfakt and Zipperspy. The current Nau-Zee-auN line up is a trio that includes Deftly-D (Zero Times Infinity, Abstinence, Terrorfakt, Orgy of Noise, WZBC), Andrew Grant (TheVomit Arsonist, Bereft, Terrorfakt) and Roland Adams (Zero Times Infinity, Battery Cage).
They will present a multi-instrumentalist set fusing elements of rhythmic noise, industrial, hip hop, breakcore, power electronics, e.b.m. and i.d.m. including Live 3D video, powertools, drums, vocals, noise, guitar and
invented instruments including the widowmaker.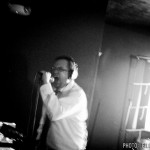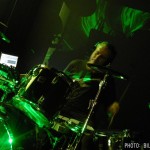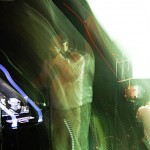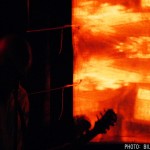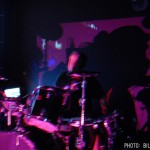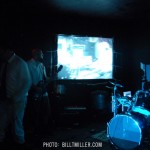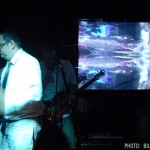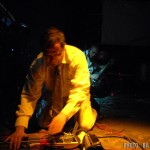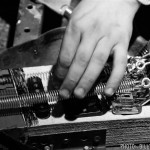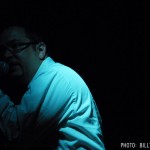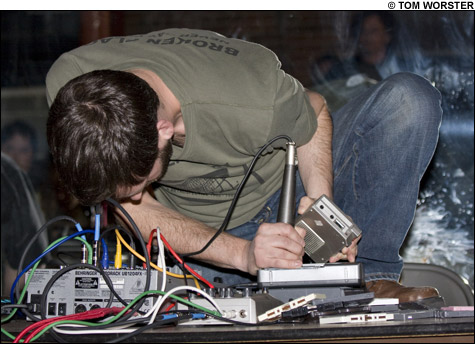 Howard Stelzer (Cambridge, MA)
Howard Stelzer – Irises and Silver
Howard Stelzer has been active as a composer and performer of electronic music since 1992. His work exploits the unique sonic and physical qualities of cassette tapes and tape players… gritty amplified hiss, the squeal and hum of taxed motors, plastic clatter, and play speed altered by pressure from fingers applied to the tapes' reels. He runs the Intransitive Recordings label, which has published CDs by artists like Failing Lights, Nerve Net Noise, Lionel Marchetti, Jason Lescalleet, Lethe, and many more. Stelzer's first cookbook Beer Cocktails (co-authored with his wife, Ashley) will be published in Spring 2012 by the Harvard Common Press. Stelzer has lived in the greater Boston area since escaping from Florida in 1998.
Howard Stelzer's set will likely be three songs, for a total of 25 minutes or so consisting of rough noise and tape music, short songs and long boring amplified motor drones.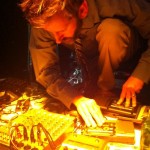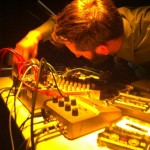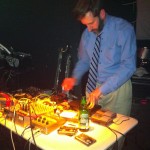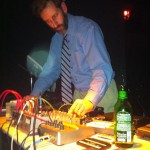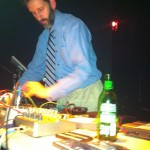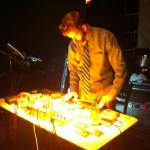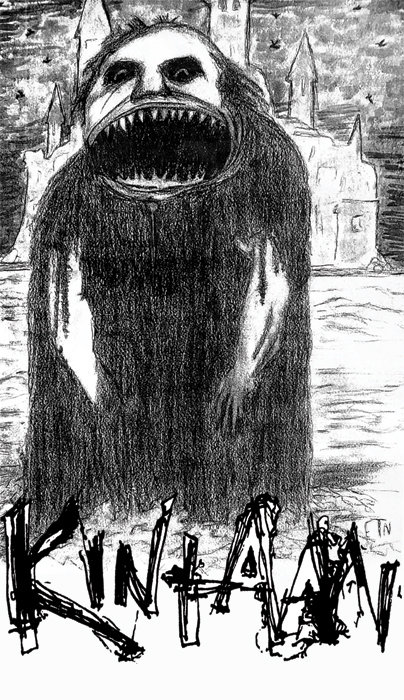 Kintaan (Providence, RI)
"Mind-expanding, drum & bass tectonic shifts washed in nightmarish effects. Kintaan are a trio from Providence, RI who drive an earthen, rhythmic push directly into the mangled, electronic ambiance of a Lucio Fulci gore flick. You will feel the dead weight of deep space crush your chest as the massive swells of distorto riffs, complex beats, synth hell-washes and hallucinatory, vocal interjections provide you, the listener, with your very own sensory deprivation tank for outer limit pilgrimage. If you've ever wondered what music made in a black hole would sound like; Kintaan's audio debauchery will provide an answer…of some kind." – Jay Snyder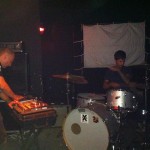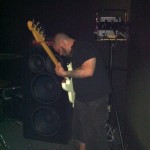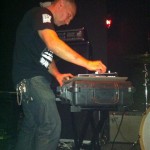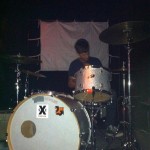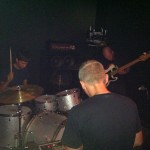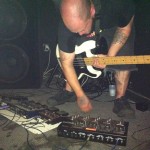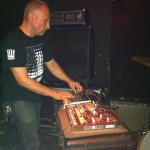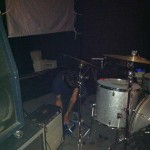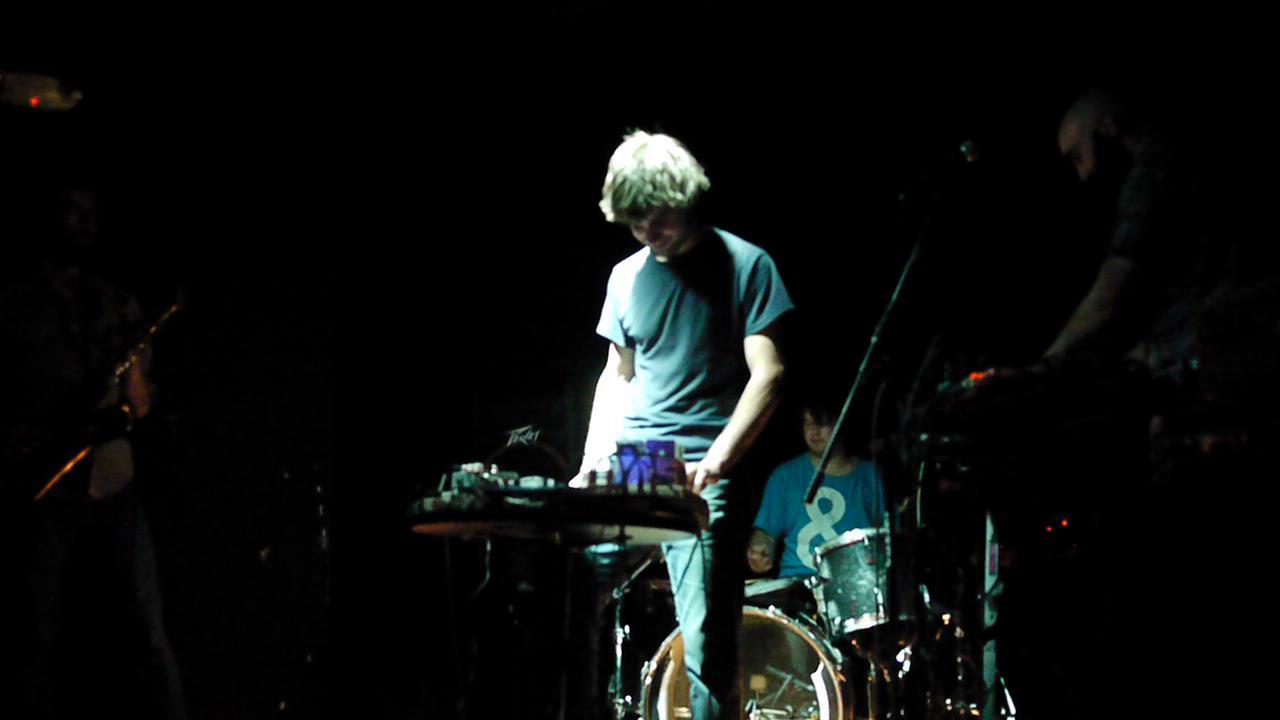 AM Internet (Boston, MA)
The 4 members of AM Internet have all been active for some time in the Boston scene, playing together in various combinations as well as in other groups. Mind Yeti, Dreamhouse, Homeworld, Rotten Apples, Double Awake, and Night Moves are all names that have graced the wine-stained lips of various freakniks, heads, and ne'er-do-wells. This new improvisational project was initiated when Will realized he hadn't seen Keith play sax since watching him kill the solo in "Dirty Work" at a basement show. A rushed and sweaty gig with Hunnie Bunnies on the Fourth of July was followed by plans for more shows and tape releases of live sets.
AM Internet's live performances are based on the following components: saxophone, tape machines, analog synth, feedback, percussion, various objects, vocalizations, and live electronic processing. Live the murk.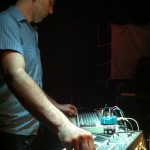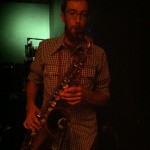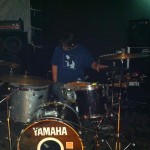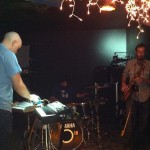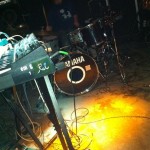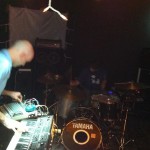 DJ GAPE ARSON (Boston, MA)