9/23 – Sudden Infant, Keith Fullerton Whitman, Einfgall + more
16 August 2011
xdementia
No Comment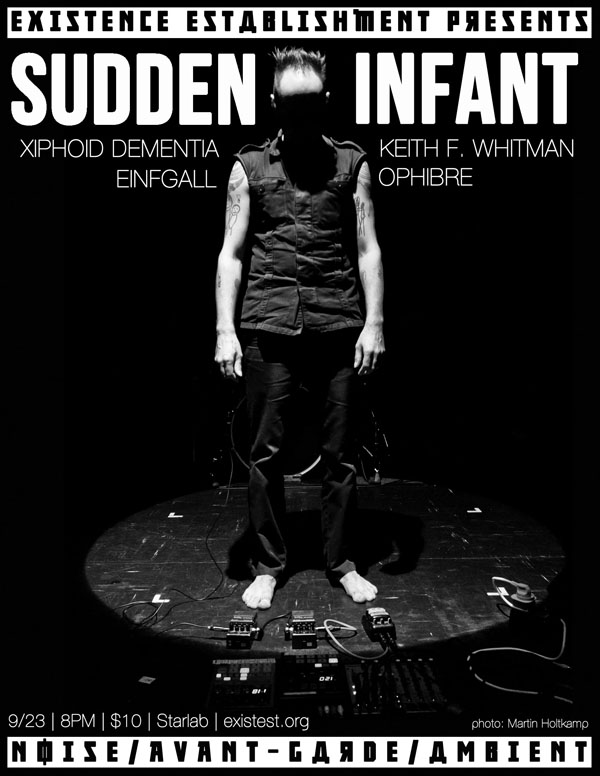 ((((Review from the Boston Phoenix))))
((((Facebook Event Listing))))
The Artists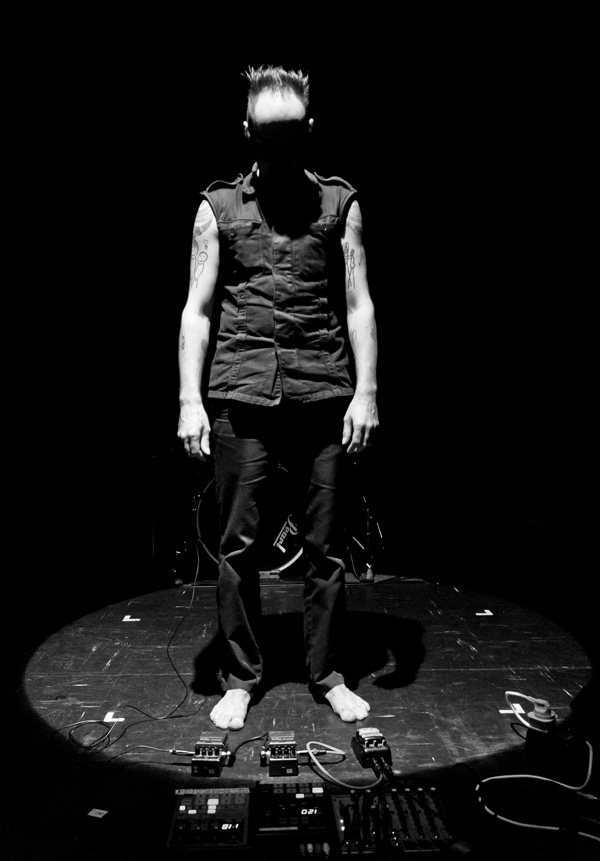 Sudden Infant (Berlin, Germany)
Sudden Infant – Tandoori Chicken Scooter III
Born 1965 in Switzerland and currently operating out of Berlin, Joke Lanz (aka Sudden Infant) is one of the most prolific and profound artists working in the border zones where performance and body art meet Improvisation and Noise. In his Sudden Infant guise, Lanz creates a unique blend of physical sound poetry and epileptic noise bursts, using contact microphones, loops, tapes etc. The result is an extreme form of musique concrète that juxtaposes spasmodic gibbering with a battery of disorienting electronics.
His activities in various solo and collective guises (for music groups, radio projects, theater and dance endeavors) have included Sudden Infant, Schimpfluch-Gruppe, WAL, Catholic Boys In Heavy Leather, Jaywalker, Opposite Opponents, MK Selection, Psychic Rally, The Eye of Arghhh, Tell and countless others. He has also toured the world over with various acolytes and has released his works on some of the most prominent record labels in the noise underground (Schimpfluch, Tochnit Aleph, Blossoming Noise, Entr'acte, Artware, SSSM, Klanggalerie, Some Bizarre, iDeal Rec and many more).
Sudden Infant is Lanz' longest-running and most enduring project. Its inception in 1989 was borne out of Lanz' urgent drive to combine sound art and performance into one visceral whole — by doing so, his performances frequently bring forth elements and influences from Dada, actionism, Fluxus, noise, and punk, as well as some of industrial music's most trenchant performers.
A Sudden Infant performance will typically be anchored by two main characteristics: the use of minimal electronic equipment on one side, on the other a strong focus on the human body, its reduced essence, and the sound-worlds it contains and spews forth. Sudden Infant is a vehicle for Lanz to run acoustic and psychic elements to their end by focusing on their bare essentials. Thus doing, he establishes an extremely tense aesthetic of performance, and tears down any preconceived barriers between noise, performance, improvisation, and electronic music.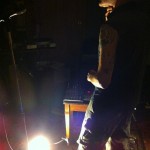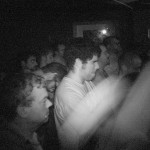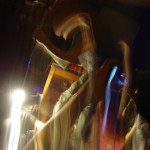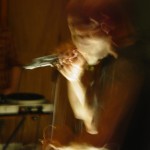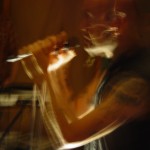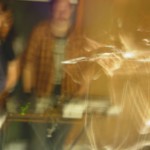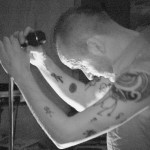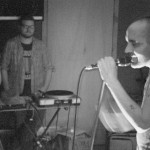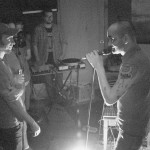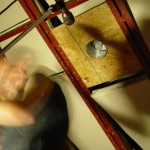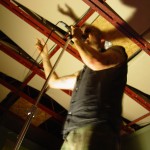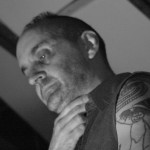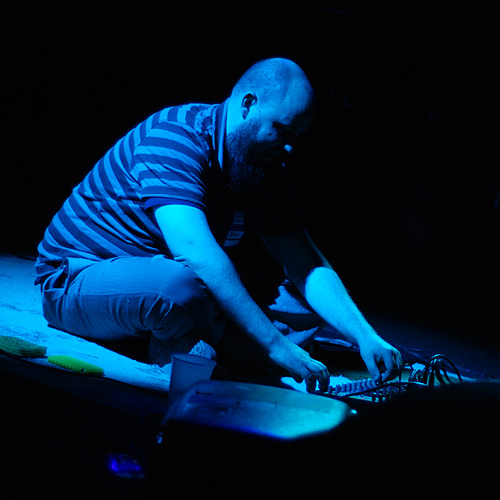 Keith Fullerton Whitman (Cambridge, MA)
Keith Fullerton Whitman – gravicembalo col paino e forte
Keith Fullerton Whitman is a composer/performer obsessed with electronic music; from its mid-century origins in Europe through its contemporary worldwide incarnation as "digital music."
Currently he is working towards implementing a complete system for live performance of improvised electronic music that incorporates elements from nearly every era: a reel-to-reel tape machine, a selection of small "jerry-rigged" / "circuit-bent" battery-powered sound-producing boxes, an analog modular synthesizer, an early "consumer" home-computer, and at the core; a contemporary computer running a custom-built Max-MSP based modular system that both controls these elements and acts as a central conduit into which their sounds are captured/collected, processed, then diffused to up to eight separate channels/speakers/amplifiers.
He is also, at present, composing an as-of-yet untitled piece for Egyptian Oud, Serge and Doepfer Analog Modular Synthesizers, and computer control/processing. It is his first through-composed long-form work.
Keith, 33, lives in Somerville, MA, USA with Robyn "Petra-Pixm" Belair and their child; a Korat named "Dribcots." He runs a record-shop named Mimaroglu Music Sales which mainly sells reissues of early electronic music. He runs the Entschuldigen record label and had previously run Reckankreuzungsklankewerkzeuge. He is not German. He has been known to dabble in "virtuoso" "dance music" under many stage names/pseudonyms, most notably Hrvatski. He is not Croatian.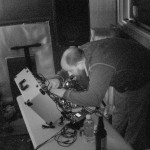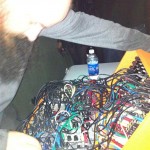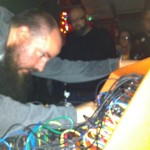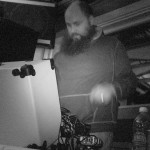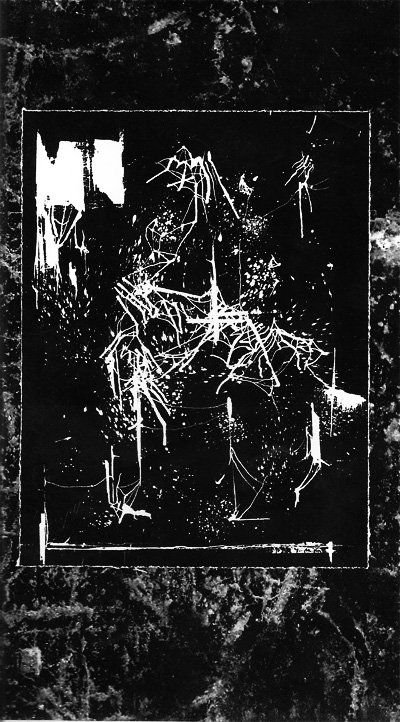 Einfgall (MA/VT)
Einfgall is the new england harsh noise duo of Matthew Mayer (A Snake in the Garden, Grovel) and Lee Edward Tindall (Mutations in the Grid, Zerfallt). We aim to create an environment of poisoned skull scraping, tape mutilation, junk electronic heaving, cold bone rattles.
Expect nothing less than piercing frequencies./. torture chamber gravel./. wooden gristle./. Looping mechanical clatter./. scrap and the spirit of old industrial waste.
This will be the second live aktion.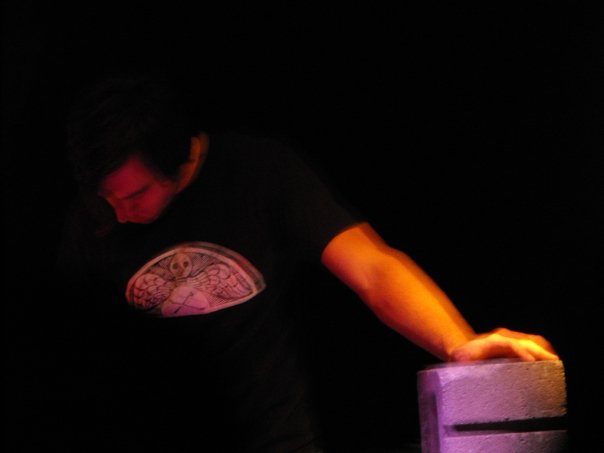 Xiphoid Dementia (Boston, MA)
Xiphoid Dementia – Loss of Blood, Dealation
Xiphoid Dementia is the electronic music project of Egan Budd. Recordings began in 1999 and despite infrequent collaborations Xiphoid Dementia has remained a solo project. Xiphoid Dementia is the exploration of my inner personal love, hate, fears, longings, doubts, hopes, dreams, ideas, theories, and philosophies many of which can only be expressed through the abstract form of noise.
Xiphoid Dementia will be performing 3 movements combing electrified melodies, power electronics, dark ambient and industrial atmospheres dealing with concepts ranging from the metaphysical, the concrete, time, and the nature of belief. Source material includes orchestral instrumentation, synthesized sound waves, and live scrap manipulation.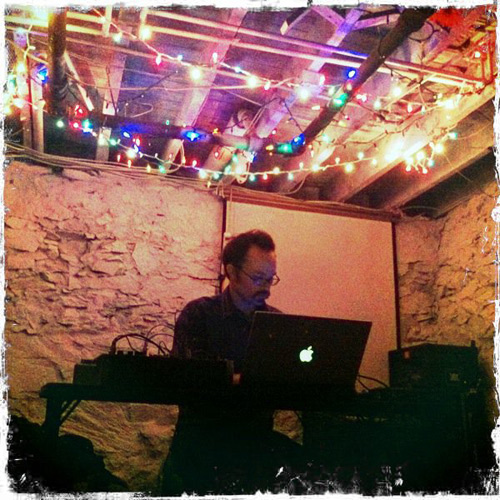 Ophibre (Boston, MA)
Ophibre is Benjamin Rossignol. His compositions tend to reflect upon the given medium/s of delivery and potential modes of engaging with them. His label, Oph Sound, is focused on limited run releases of predominantly cassette based media art. He builds and utilizes home made analog synthesizers and circuit bent devices. His works have been released by Intransitive Recordings, 905 Tapes, Digitalis ltd., Kendra Steiner Editions and No Kings. He lives in Boston.
His set will consist of rumbling drones, thorny transient moments and dissonant phasing. Synthesizers and a computer will likely be used.