12/3 – Nyodene D, Pregnant Spore + more
19 November 2011
xdementia
No Comment
((((Facebook Event Listing))))
The Artists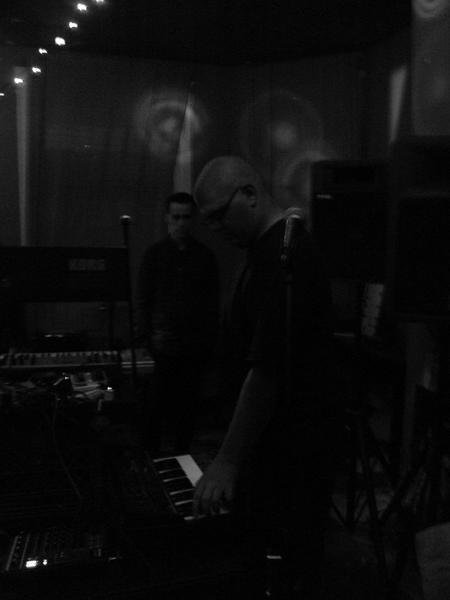 Nyodene D (Painesville, Ohio)
Nyodene D – There Will Come Soft Rains
Nyodene D is an extreme industrial / dark ambient project that utilizes analogue and digital synthesizers, tape loops, scrap metal percussion and vocals to create dark industrial atmospheres. The project has existed since 2008 and has several releases on various formats from labels such as Phage Tapes, Assembly Of Hatred, Danvers State Recordings – and in 2012 – Malignant Records' Black Plague sublabel. Lyrics and themes range from anti-humanism, observation of human political nature, human cruelty, pessimism, nature and mythology.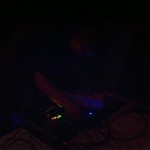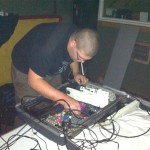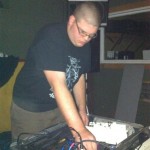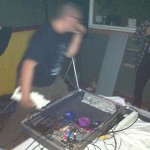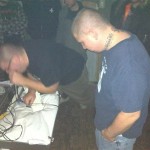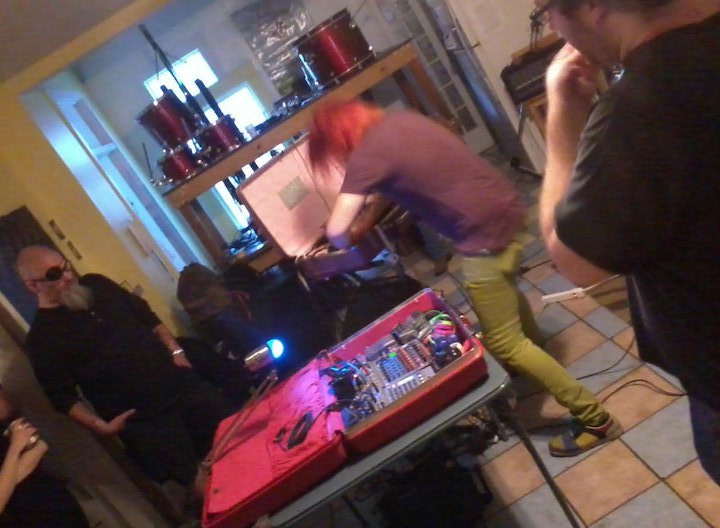 Pregnant Spore (Baltimore, MD)
Pregnant spore is Justin Marc Lloyd of Baltimore, MD. It is matter that already exists, experienced as vibrations, channeled through a human as a vessel into your ears and spirit. Loss, community, freedom, fear, pain, galaxies, enlightenment, microbiology, romance, anxiety, chemistry, impermanence, dreams, the evil of the New World Order, carnal desire, energy, color, confusion, rational emotive behavior therapy, cleansing, the illusion of time, healing.
Striving for weird, bi-polar, cathartic, emotional compositions either produced or altered electronically. Sometimes the frequencies may make eyes water, but it's not always harsh. It's difficult to describe what is going to happen because Mr. Lloyd doesn't always have a clear idea going into a set. He's been spending so much time getting to know his gear and can make many different things possible depending on the energy he picks up on before and during the performance. A lot of home-made or altered electronics and a lot of feedback and taped sound manipulation are utilized. The use of the feedback loop/no-input signal chain is very common, but new directions using these techniques, exploring relentlessly, finding honest ways to express what is inside himself in abstract ways are achieved.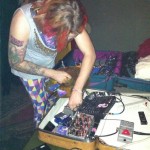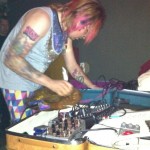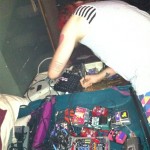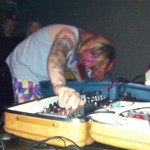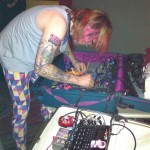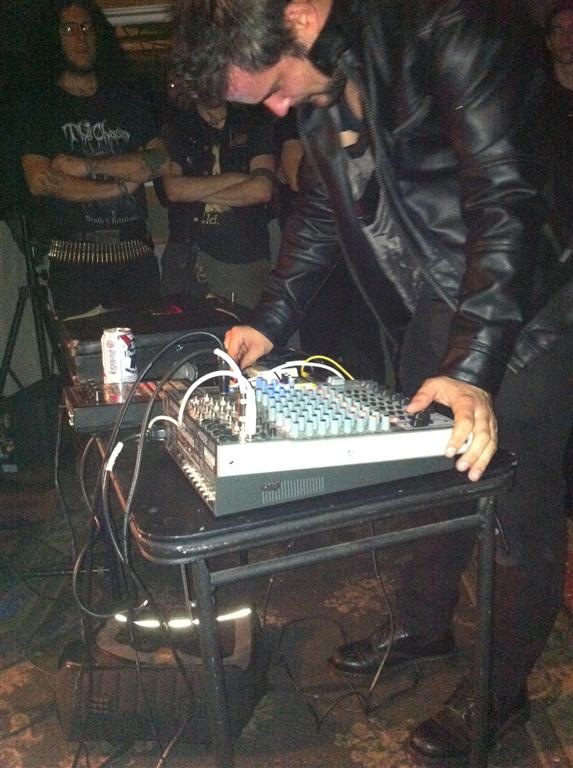 Sharpwaist (MA/PE/FU)
Sharpwaist – Baltimore/Single Mother
Carl Haas's Sharpwaist project has been a force in the post-industrial underground over the last 5 years. Operating out of Boston Massachusetts, Sharpwaist has had numerous collaborators, but has now stabilized on the creative union of Carl Haas and Kristen Rose (Sewer Goddess, Belialist).
Sharpwaist's material presents an odd range of harsh impressions on real life tragedy and degradation. The frank and unadorned subject matter calls out for, and is supplied with, grimy and burnt-out sound spaces, stale ambiance and decrepit shamings, all swarming with the scraped-raw vocalizations informed as much by Grind and Noise-core as by early era power electronics.
For this show, Haas is planning a return to the original spirit of the project. Crushing walls and harsh vocals in lieu of the more somber death industrial material they have been performing and recording recently.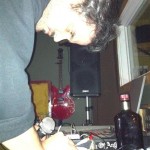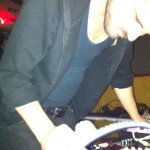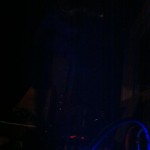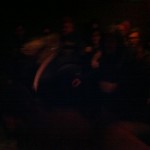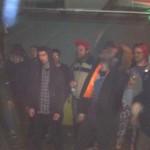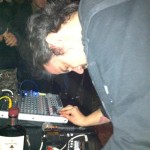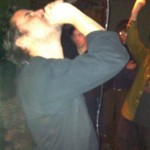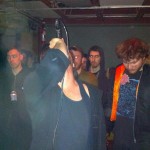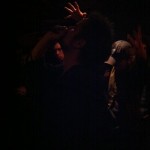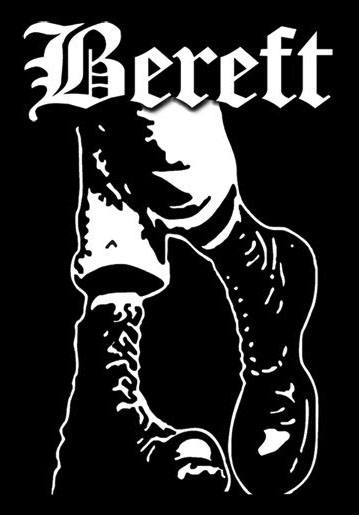 Bereft (MA/PE/FU)
"Effortlessly blending Death Industrial atmospheres with Power Electronics aggression, they seem to be deft at creating something outside the status quo for underground noise. " – J., plaguehaus.com
Initially a solo project of Peter Lee (Force of Nature Productions), Bereft created a dense, rhythmic blend of death industrial and power electronics. In 2008, Andrew Grant (The Vomit Arsonist, Danvers State Recordings) joined Lee as a full time addition to the act. Now a two piece, Bereft is stronger than ever, spewing forth more structured and focused sounds than ever before, with Grant and Lee collaborating on the music, and Lee writing the lyrics. Lyrically, the band has a mission, a statement: but a live performance must be witnessed to truly understand the intent of the act.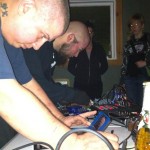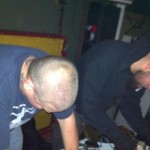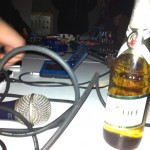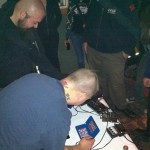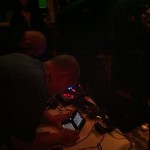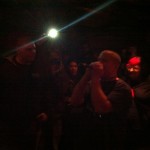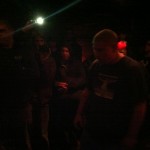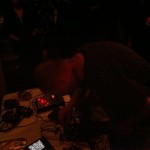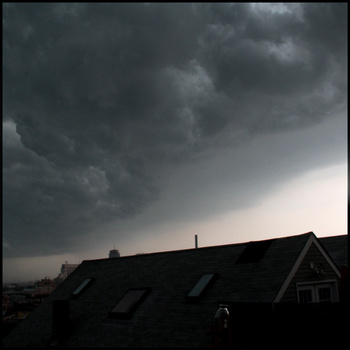 Organ Trio (Boston, MA/New York, NY)
Organ Trio is Peter Negroponte (drums/electronics), Amy Mills(amplified trumpet/electronics), and Andrew Hock(Guitar) and invokes vibes of doom, LSD, ambient soundscape, free improvisation, heroin, death metal, dread, paranoia, and pure cathartic release.