1/21 – Child Abuse, Controlled Bleeding + more
28 December 2011
xdementia
No Comment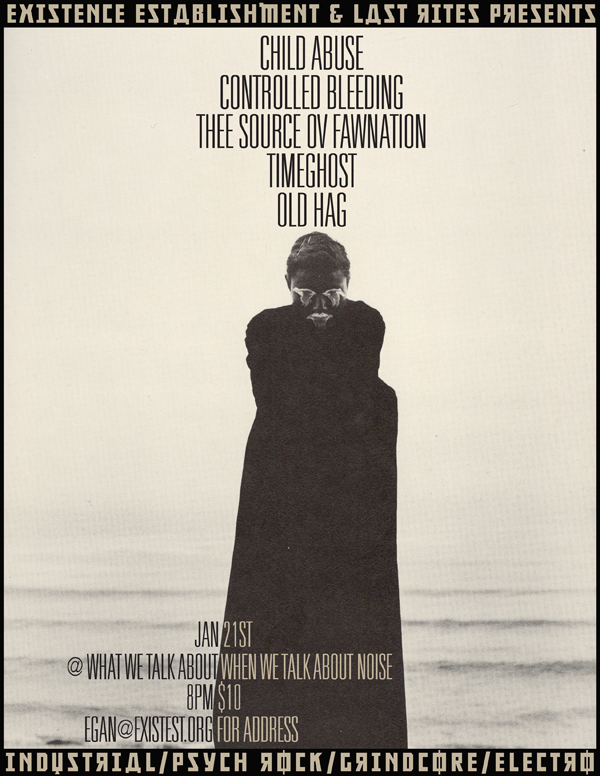 ((((Facebook Event Listing))))
The Artists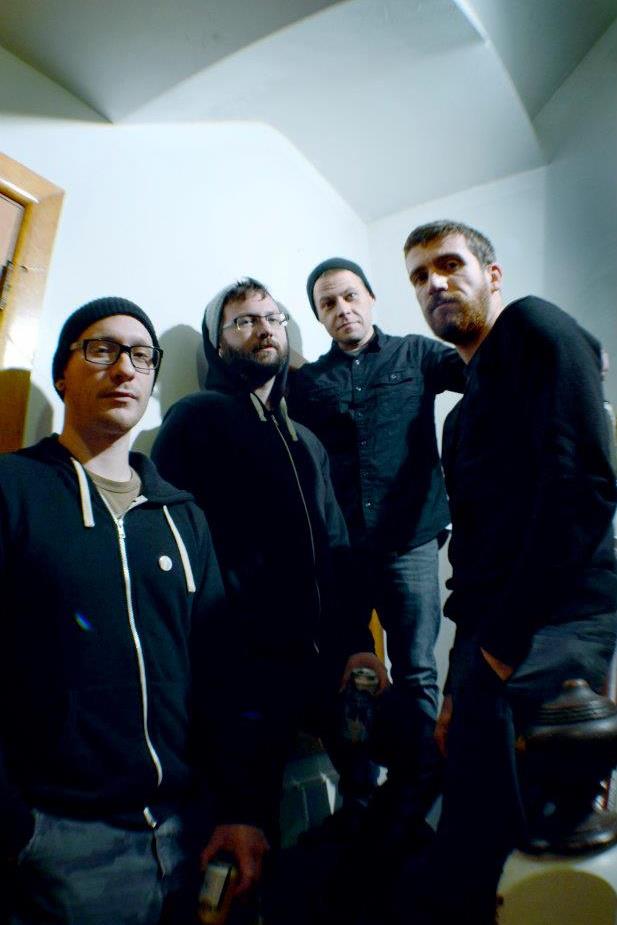 Kid Bastard (Boston, MA)
*Child Abuse canceled, Kid Bastard took their place.
Kid Bastard is a side project of a few bands in the Brighton/Allston area of Massachusetts. It's tempting to call it a super group, but you've probably never heard of any of our other bands either.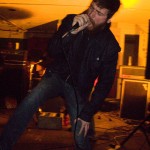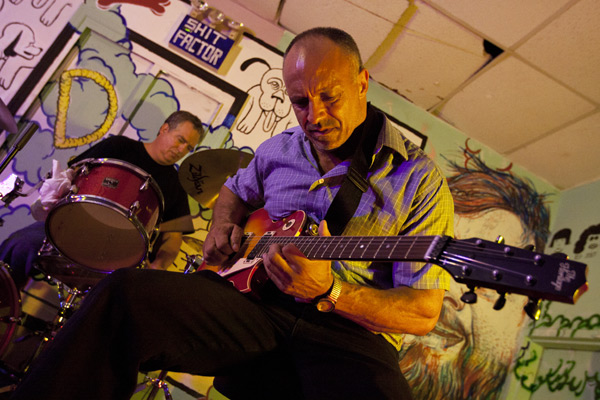 Photo by Greg Cristman
Controlled Bleeding (Massapequa, NY)
Controlled Bleeding – Controlled Bleeding
Controlled Bleeding is a prolific experimental music group based in Massapequa, New York. The group was founded by Paul Lemos, the group's only consistent member. Most of Controlled Bleeding's released recordings feature two main collaborators, Chris Moriarty and vocalist Joe Papa, who both died in the late 2000s.
Since their first full-length release in 1983, Controlled Bleeding have released over 30 albums spanning several different genres, many of which were released on notable independent labels. Their cross-genre approach combined with the out-of-print status of many of the group's releases is reminiscent of the work of other experimental and cross-genre groups of the 80s and 90s such as Coil and Swans. Controlled Bleeding's latest release is titled ODES TO BUBBLER.
Controlled Bleeding will play a 35-40 minute set of driving instrumental music that has been described as sounding like a collision of Mahavishnu meets Acid Mothers, with a hint of Oneida stirred in. The group, now a duo of guitar, and drums and will play a hot wired set of pieces accompanying throbbing bass loops.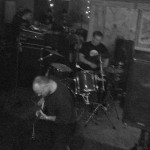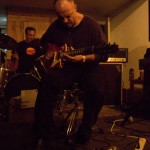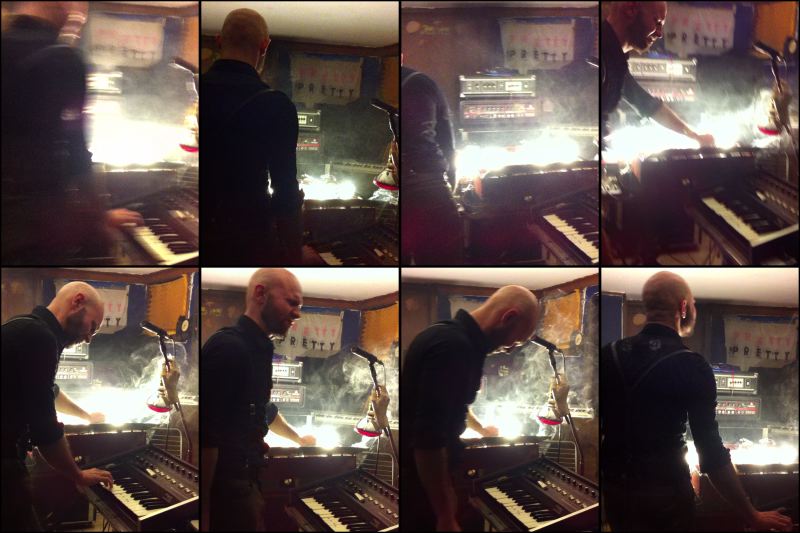 Timeghost (Providence, RI)
Timeghost – Untitled (excerpt)
Timeghost exists as a method to explore circuitous patterns and synchronicity in electricity, sound, and lifetime. Performances range from light & video meditations to song-based, post-industrial crooning. On recording, compositions are informed by architecture, dream states, history, alienation, the occult, and eroticism. The project began in 2008 by Adam Morosky and has since toured the Eastern U.S., Europe, and been included in the International Noise Conference. Morosky has been a dedicated organizer in the Providence area, running the underground venue Paragon in Olneyville and hosting the recent festival of Noise and Electronic Music called IN LIMBO.
On January 21st, Timeghost will consist of a single, long-form experiment as opposed to the short songs performed at previous shows in the Boston area. The set will be constructed by voltages run directly into the skin, simultaneously triggering a Moog synthesizer building layers of interlocking pattern. Additional sound will be keyed-in and processed by a Doepfer modular system. Bystanders should beware of synchronized strobe flashes that may induce trance and seizures.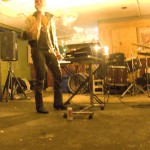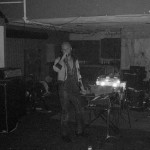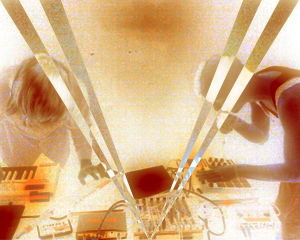 Thee Source Ov Fawnation (Seattle, WA)
Thee Source ov Fawnation – Hello Black Diamond
Thee Source ov Fawnation is the vocal electronic music of Bryxan Amsterdam and Pær Svn. Bryxan Amsterdam performs solo as Technicolor Yawn/Dawn/Fawn and is an ex-member of Werewolves. Pær Svn is the creator of the ritual drone group Paintings for Animals and founded the Seattle Occultural Music Festival.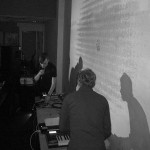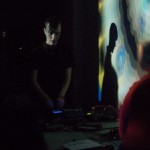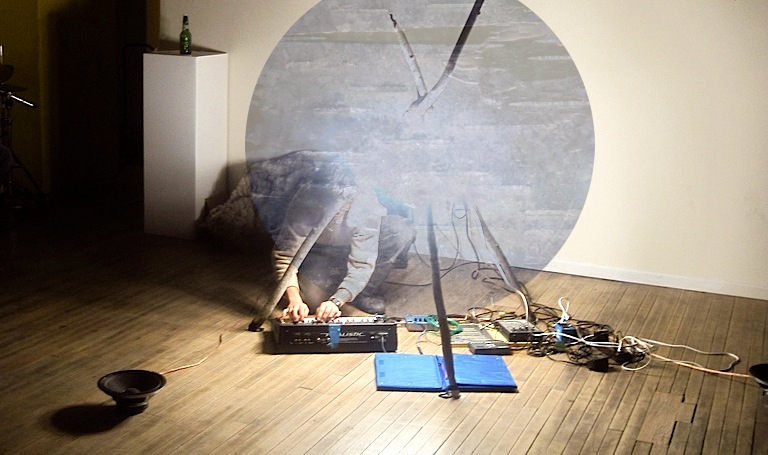 Old Hag (Montville, ME)
Old Hag was conceived to clear a demon from the chest via self/collective brain entrainment and numerological harmony. Transfixed by the changes of state between optical, vibrational, and electrical phenomena, Maxwell Citron creates sounds, instruments, and systems reflecting a desire to unite our perception of reality as disembodied inhabitants of an island without borders spread upon the earth floating above nothing and warmed by light. Maxwell Citron lives in the Maine woods with his partner and dog surrounded by gravel eating machines.
Old Hag will present minimal meditative electronics accelerating our universal theta wave dreams and communal realization.