2/25 – Cut Hands, Veiled + more
25 January 2012
xdementia
No Comment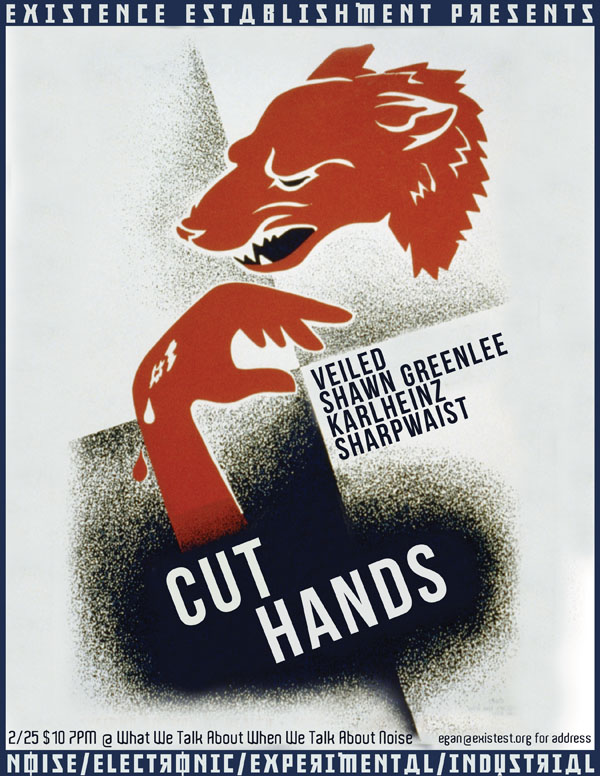 ((((Facebook Event Listing))))
Article in The Boston Phoenix
The Artists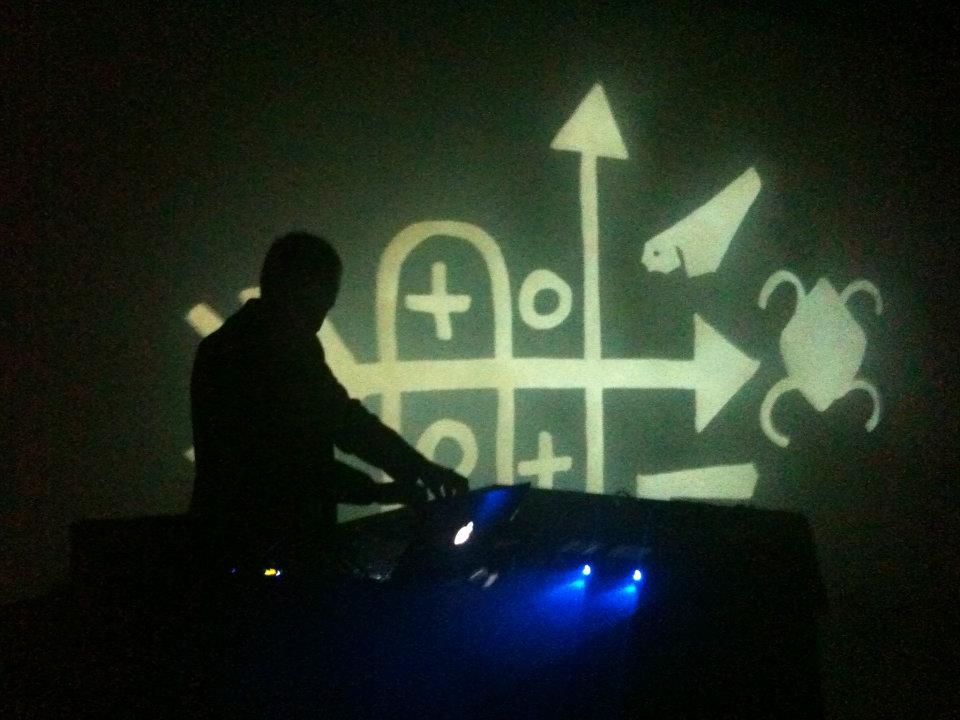 Cut Hands (London, United Kingdom)
Cut Hands is William Bennett who founded Whitehouse in 1980, with a mind to creating "the most extreme music ever recorded". They succeeded. The group remained at the forefront of the experimental and noise scenes over the next 27 years, invariably creating controversy and stimulating debate with their choice of violent and sexual subject matter, before eventually disbanding in 2007. A specialist in linguistics and unconscious communication, Bennett now helms the mass hypnosis experimental project, Extralinguistic Sequencing, which premiered at Tate Britain in 2010. For Cut Hands, rhythm is his chosen weapon; on recently released album Afro Noise I – eight years in the making – he utilises vaudou and Central African percussion in radical new ways, generating a sound unrivalled in its physical intensity.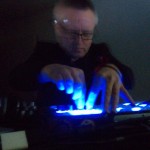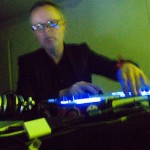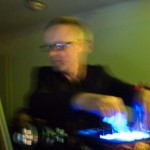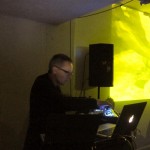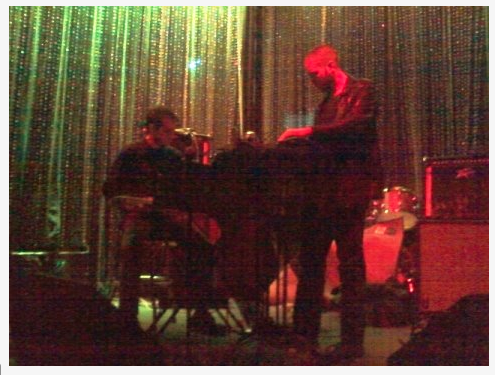 Veiled (Barcelona, Spain/Philadelphia, USA)
Veiled is minimal synth dark ambient dance music. S&M soundtrack music, leather noise, mid-paced rhythms, simple melodies, a touch of New Beat. Featuring Robert Francisco of M Ax Noi Mach and Arnau Sala. Arnau, from Barcelona, has collaborated with Mark Cunningham and Lydia Lunch, amongst many others & runs small Spanish label, Ozonokids.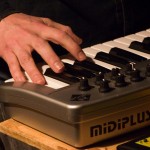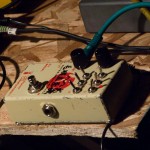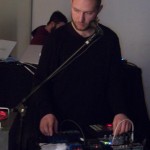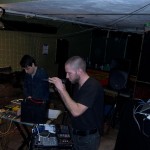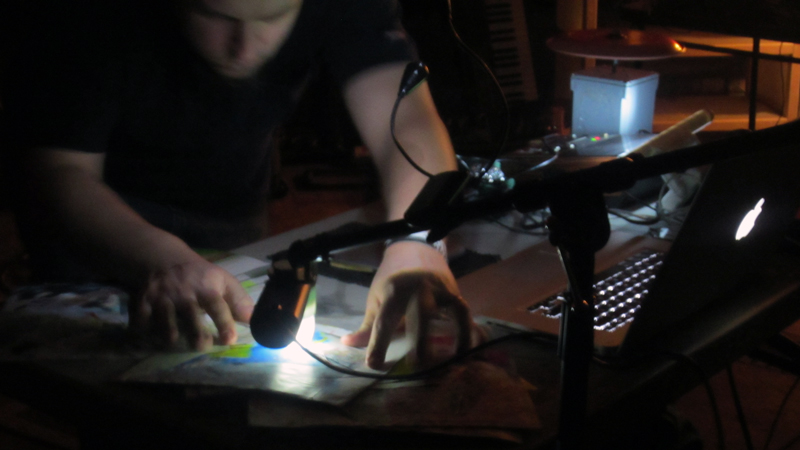 Shawn Greenlee (Providence, RI)
Shawn Greenlee is a sound and electronic media artist. In recent performance and installation work, Greenlee focuses on generating digital audio from graphic patterns. Via computer programs of his own design, he advances new methods for interpreting visual image as sound (graphic synthesis). Further areas of investigation evident in his work include psychoacoustic phenomena, sonic environments, sound synthesis, telecommunications, and noise. Points of reference include his solo electronic music under the moniker, Pleasurehorse (1997-2007); and his membership in the noise-rock bands Landed (1997 – present) and Six Finger Satellite (1999-2001). His discography includes releases on the labels: IYNGES, Load, Utech, Corleone, Vermiform, Hospital Productions, and History of the Future.
Greenlee will perform with his latest developments in "graphic waveshaping" and "graphic actuation." In these systems, image data gathered from live cameras is interpreted as sound. Color, luminance, and pattern are used as parameters and functions within feedback-dependent, synthesis processes. Mixed media works on paper are used in performance as the source of the images fed into the system, effectively being, in a loose sense, a score and, in a concrete sense, part of the performance instrument.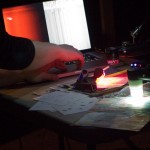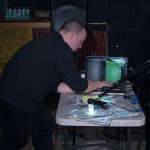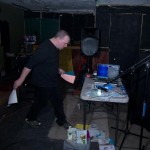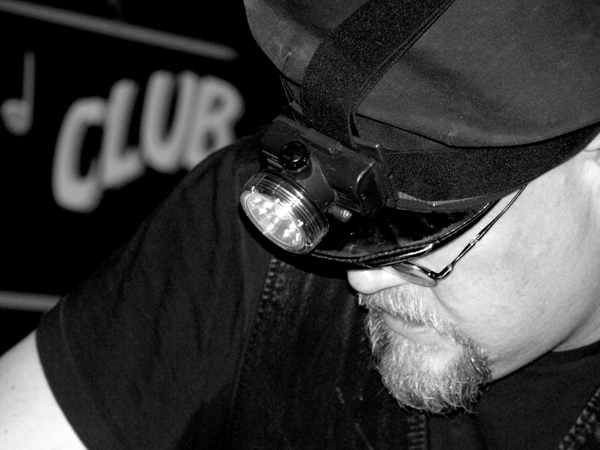 Karlheinz (MA/PE/FU)
Karlheinz is a one-man powerhouse noise machine. The noise persona of Karl Giesing, the name Karlheinz was adopted as an homage to composer Karlheinz Stockhausen – although Karlheinz has grown into a different beast altogether. A Karlheinz performance is distinguished by its sheer volume and ferocious energy.
Karl studied Music Composition at Indiana's Ball State University from 1989-1992, before moving to Boston in May of 1992. Both in Indiana and Boston, he was the guitarist in a variety of underground rock bands. But in 1996, Karl started recording his tape-loop compositions and noise assemblages, and found his true calling as an experimental composer and noise artist.
Karlheinz is usually a solo performer. However, he has been in a number of noise/percussion duos: Lord and Karlheinz (1998-2000, with Max Lord), Karlsruhe (2004, with John Ruhe of Ho-Ag and The Gersch), and Caverns (2005, with Lex Marburger). He has also collaborated in performances with Fire In The Head, Donna Parker, and Bereft.
As a solo noise artist, he has performed at art galleries such as the Berwick Research Institute and the Zeitgeist Gallery, as well as the Massachusetts College of Art and avant-garde playhouse the Market Theater. However, he's equally at home at rock venues such as the Middle East, O'Brien's, Jacque's Cabaret, or the Midway (where the manager proclaimed him "the Cadillac of noise"). He was featured as the artist of the month in a show called "Alternative Art: Noise Music," part of the "Brookline Look" program on BATV (Brookline public access). In addition, he's performed spoken word at a variety of venues.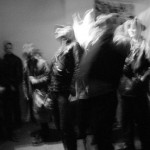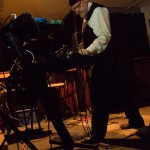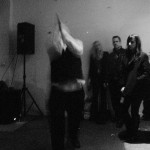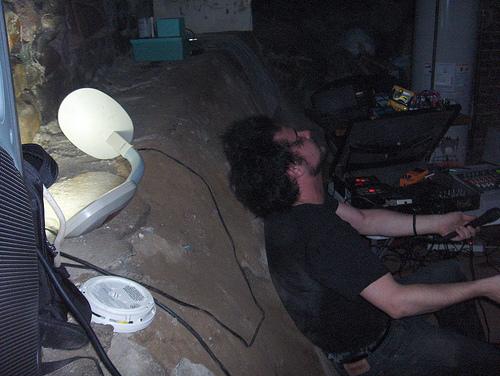 Sharpwaist (MA/PE/FU)
Sharpwaist – Baltimore/Single Mother
Personal and peripheral tragedy and degradation. Burnt-out sound spaces, stale ambiance and frustrated harsh noise blasts, all swarming with the scraped-raw vocalizations informed as much by Grind and Noise-core as by early era power electronics.
The project was started in Boston by Carl Haas in 2006 and has released on such labels as Razors and Medicine, Nil By Mouth, New Forces, Raouls Left Ear, and Danvers State Recordings.
The set will be a reworking of material from previous releases, including the "Ladd" and "Poison Harbor" tapes.