Sky Burial – Dream Decimator C60
1 April 2012
xdementia
No Comment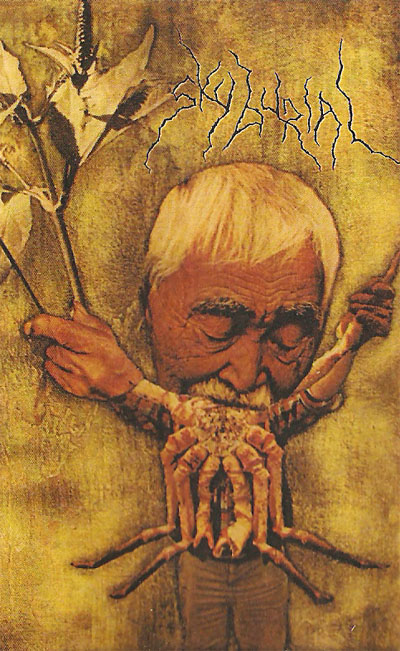 Sky Burial – Dream Decimator C60
Clocking in at 60 minutes Dream Decimator is an epic work with minimal packaging – a very deceiving release indeed. This is perhaps my favorite Sky Burial material to date with very detailed ambient/industrial sound collage and drone. This is where the elements that Page has been working with for years have finally come together perfectly.
I can only guess that this tape consists of one long track because there is no tracklisting mentioned in the insert. One thing that really catches my attention here is the excellent evolution featured in the composition. Not only are all the sounds intriguing, morphing, and growing but they are laid out in a way that makes sense yet isn't so predictable as to be boring or generic. There are many smaller gestures within the larger form that play with the listener's perception using tact and precision.
There are also some amazing moments that go where Sky Burial has never gone before. Howling tones mixed with rhythmic industrial clanging and always those glassy drones behind it all. Like swimming through a lake filled with shards of ice the sound tingles your nerves and just when you finally have found solace in the organic surroundings machine sound elements mangle the placid surface.
The atmosphere on here will set the mood to a meditative yet unstable place with hints of doom and moments of clarity. There is something in the way the sounds are constructed and treated here which really sets it above what many other dark ambient acts are doing these days. Excellent work.
| | |
| --- | --- |
| Composition: | |
| Sounds: | |
| Production Quality: | |
| Concept: | |
| Packaging: | |
| Overall Rating: | |