Climax Denial – The Absolute Bottom C45
21 March 2010
xdementia
No Comment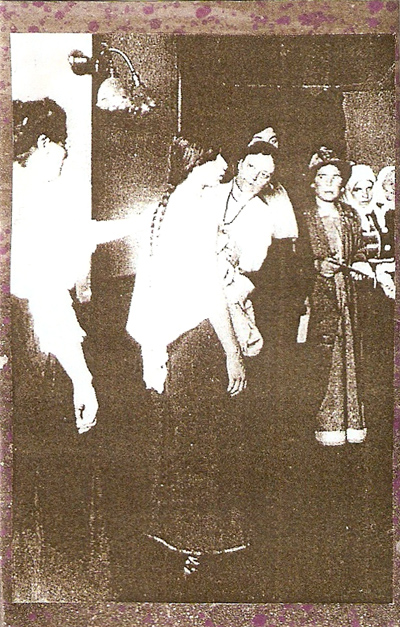 Climax Denial – The Absolute Bottom C45
Climax Denial's The Absolute Bottom makes for some great late-night listening. And, as I'm finding out now it doesn't have to only be enjoyed at extremely loud volumes. The tape is decent quality, the mixing and production are lo-fi but extremely full and powerful right in all the places it needs to be. With two tracks on side A and 4 on side B it's well paced and varied enough to provide interest for many repeated listens.
The opener "What I've Seen" is so simple yet so perfect it hurts. The repeated spoken sample "what I've seen" distorted and equed to all hell which forces the words to form this hypnotic rhythm. The sharp cutting vocals scraping over the top of the mix to provide a nice high end. "Just a Body" is the follower here and takes up the remainder of side A. It's the longest track on the album but again, perfectly paced. Although the individual sounds are too defined to be wall-noise the changes are minimal but occur at just the right times. It seems it's almost when I'm about to lose interest that something new is presented or something changes to draw me even further into this wicked web that Mr. Kmet weaves.
Side B offers 4 shorter but more textured tracks with each bringing it's own quality to the album. Each track not really building on the next but presenting sounds and subjects from a new angle. "A Fear of Life II" features some more synthed out glassy ambient textures while " Tapeworm Agility" is a pummeling, throbbing drill through the skull.
Climax Denial doesn't really offer some big picture, or some profound point to drive home with The Absolute Bottom. The pure depravity, hoplessness and perversity is expressed clearly throughout the release and it's all that's really needed to satisfy.
| | |
| --- | --- |
| Composition: | |
| Sounds: | |
| Production Quality: | |
| Concept: | |
| Packaging: | |
| Overall Rating: | |