EE17: VERDANT – SINCERITY CD
1 January 2013
xdementia
No Comment
*purchase this from the shop*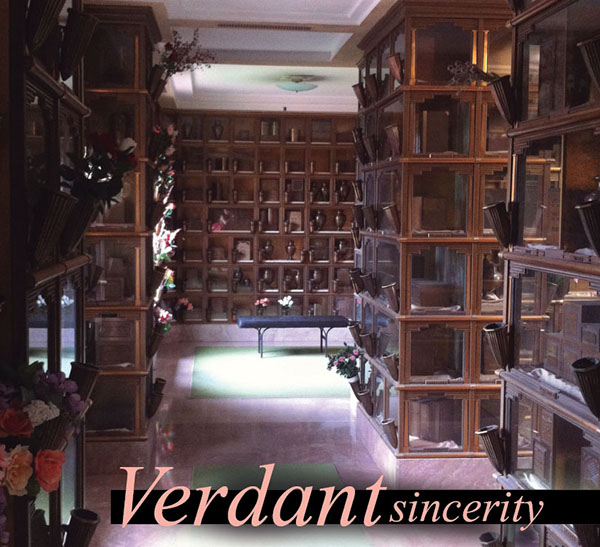 Verdant is Zach Adams who is also the man behind BKPR the esoteric and obtuse harsh noise project of relative obscurity. With this new work Adams presents a new dimension to noise in the form of quiet power electronics. The work of Verdant focuses on spoken word, secret promises, dusty corners, delicate instruments, and obsolete equipment. In the span of a few tracks Verdant's sound can range from a seething attack of brooding noise and industrial to carefully constructed soundscapes that have been packed away in the attic of an old victorian where even the walls whisper of the things they've seen.
Sincerity opens up a complex inner world of lost loves, silent betrayals, hidden jealousies, and blind grief forcing the listener to stumble in the darkness of a familiar place. The album is limited to 200 copies in a full-color 4 panel digipak.
Helpless
For Her
No
Nylon Angel
In The Parlor [ Full Track ]
God Knows [ Full Track ]
Yellow Jacket
Supple
Pleasant[ Full Track ]
40 Years of Sodom
Apple Blossom Time
Brown Oxfords
Strictly limited to 200 copies.
Professionally replicated glass-mastered compact disc.
Full-color 4 panel digipak.
Features original photos from the Portland Mausoleum.