Kristoffer Nystrom's Orkestar – Overlook Hotel CD
27 January 2013
xdementia
No Comment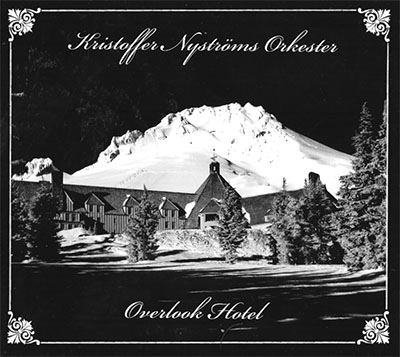 Kristoffer Nystrom's Orkestar – Overlook Hotel CD
Overlook Hotel is the softmore effort from Kristoffer Nystrom's Orkestar; the collaborative project between Swedish industrial legend Peter Nystrom (Megaptera, Negru Voda), and Norwegian up and comer Kristoffer Oustad (V:28, Plague Machinery). What they present here is a new installment with a classic sound of ambient and rhythmic industrial music.
The Night Corridor sets the mood perfectly with echoing ghostly sing-songs heralding the night and it leads into the follower Cleaning Still Houses which presents the style that the bulk of the album follows in it's plodding rhythmic imminent demise.
The mix of samples, atmosphere and rhythm is really what makes Overlook Hotel so successful and unique. Not many artists manage to combine all of these elements with such tact but KNO does it seemlessly. Moments like the previously mentioned opening track, the heavy power electronics closing statement to Helvetesfallet and the highly emotional harmonic drones in It's a Test are just a few examples of an album that is packed with excellent passages and perfectly designed elements.
KNO have seriously upped the ante from their previous release Brakehead which was a great effort on it's own. The project is evolving by leaps and bounds here and it's quite breathtaking to behold. Excellent work.
| | |
| --- | --- |
| Composition: | |
| Sounds: | |
| Production Quality: | |
| Concept: | |
| Packaging: | |
| Overall Rating: | |