Theologian – The Chasms of My Heart CD
4 February 2013
xdementia
No Comment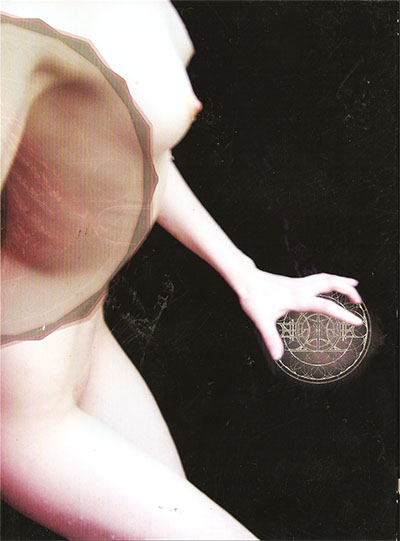 Theologian – The Chasms of My Heart CD
Here's the latest release from Lee Bartow the man behind now defunct project Navicon Torture Technologies. 2012 was a busy year with at least 2 new full-length releases from Bartow under the Theologian moniker. For those of you who haven't experienced the new chapter in his work what you can expect is less power electronics, and more power drone. Although Theologian sound isn't too far off from the bar set by NTT in the past.
The Chasms of My Heart is probably one of the best albums Bartow has released and stands with the quality of his other material quite easily. Be it his current incarnation or past projects Bartow tactfully combines elements of industrial, drone, noise, and even some very subtle post-rock and gothic elements as well. The latter of which is illustrated in the emotional opener Abandon All Hope with it's soaring vocal delivery and pummeling industrial dirge.
Thought is also put into the structure of the album as a whole with Starvation is a Legitimate Weapon of War which acts as a "cool down" track after the epic Abandon All Hope has dissipated. This is the level of detail at which Bartow constructs his sounds and it shows the talent of an evolving and mature artist at his craft. Other standout moments include the industrial relentlessness of We Can't All Be Victims which also couples a heavy dosage of noise in with rhythmic loops to create a sonic landscape that harkens back to the kings of death industrial: Megaptera.
Bed of Maggots is yet another stand out moment where melodic arpeggios converge with stunning drone to create a sickly sweet venture. However the true tour-de-force of The Chasms of My Heart is finally delivered with the final track Every Road Leads to Abandonment which features epic distorted militaristic percussion, and needle tight high string harmonies which make for a fantastic showing of an excellent album.
Bartow clearly does it again with this massive release and as usual the surging sounds are joined with bleak abstract artwork of the style that fans have come to know and love. Nude and classy elements of women interwoven with complex graphic elements and printed on a slick DVD sized digipak make The Chasms of My Heart a true work of art to behold.
| | |
| --- | --- |
| Composition: | |
| Sounds: | |
| Production Quality: | |
| Concept: | |
| Packaging: | |
| Overall Rating: | |