Sharpwaist – Poison Harbor C30
6 April 2013
xdementia
No Comment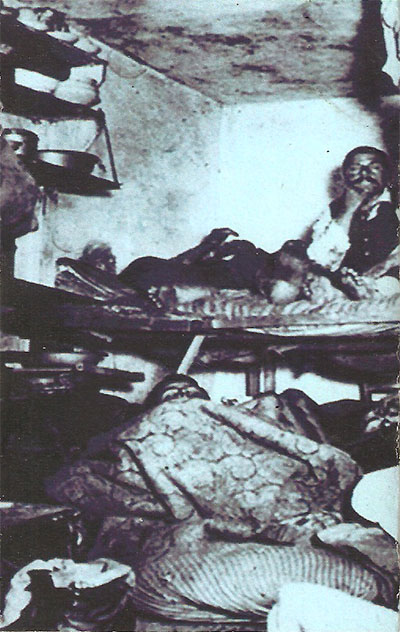 Sharpwaist – Poison Harbor C30
Sharpwaist offers some of the best industrial/power electronics in the world and hails from my very own hometown Boston. It is the project of Carl Haas who has been active in the scene since the mid 2000s. Yet, the project has managed to keep a dedidedly low profile.
This is some of Sharpwaist's best work. The raw character that pervades most of his recordings is still here, yet this time it's coupled with a ferocity not seen in his earlier endeavors. This material hits hard as hell. There is a dark edge in all of the tracks but it is succinctly mixed with aggression to create a fine honed point.
Morning of Broken Ribs opens the release with a surge of energy and like many of the tracks here evolves throughout it's running time from pummeling throbs to surging drones with plenty of industrial elements and ambience surrounding it all. Closing side A is Hung from the Docks a fantastic minimalist piece with alternating mid-range feedback tones and tinny noise much reminding me of the work of Climax Denial.
Just when I thought the air couldn't get more tense side B breaks in with Teeth and Cameras an absolutely punishing delivery of power drone with seething vocals reminding me of a chapter from the book of Theologian. In the last two tracks Gone Septic and Storm Shelter the emotional height is raised with intense melodic samples joining the mountains of distortion to form a crashing rift of vulnerability.
I think I can say that with Poison Harbor Sharpwaist has finally reached the intensity of his live sets in a recording. Poison Harbor is perfectly crafted in the way that I like to hear dark electronic music; aggressive, intense, well-composed, emotional, yet with an air of perversity. Really excellent work.
| | |
| --- | --- |
| Composition: | |
| Sounds: | |
| Production Quality: | |
| Concept: | |
| Packaging: | |
| Overall Rating: | |