Blue Sabbath Black Cheer – Crows Eat the Leviathan's Carcass CD
29 April 2013
xdementia
No Comment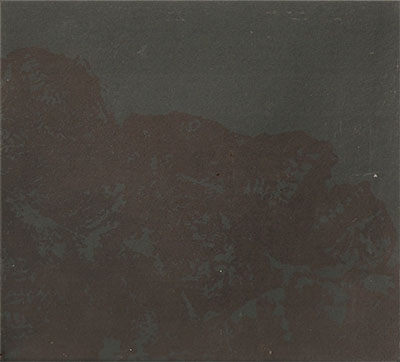 Blue Sabbath Black Cheer – Crows Eat the Leviathan's Carcass CD
One of my favorite projects that I have discovered in recent years; Blue Sabbath Black Cheer present this harrowing full-length comprised of various collected tracks from their more limited releases and a few unreleased tracks as well. If you are not familiar with the project they hail from Seattle and present a barrage of harsh noise and creative industrial that plays out like a more bleak Wolf Eyes.
Due to the fact that this is a collection of their tracks they offer an excellently varied sound here, but their style is quite consistent throughout so as to keep a deep dark and often times grotesque atmosphere. The artwork here reflects the bleakness of the sound with difficult to decipher black print on black stock offering not even a tiny ray of light anywhere.
The most prominent thing that separates this disc from other more mundane noise releases if BSBC's penchant for unique textures. Mostly falling into an organic category, the growling and spitting sounds of Maggot the tortured screeches and metal shifts of the untitled track 5, and the bubbling growls of the untitled 2nd track make this a detailed and intriguing journey into the foreboding netherworld that BSBC has constructed.
The epic Borre Fen is a testament to BSBC's ability to seamlessly transition from detailed dark ambient to surging hate-filled industrial noise with within the span of 10 minutes and then some. The intensity is unmatched by many artists today and the project easily keeps things interesting for the sweeping 17 minute duration.
Crows Eat the Leviathan's Carcass is industrial music at it's finest. I am ashamed that I haven't heard this album until now but rest assured I will be spinning the frequently for a long time to come. BSBC marks a new age of noise with this release.
| | |
| --- | --- |
| Composition: | |
| Sounds: | |
| Production Quality: | |
| Concept: | |
| Packaging: | |
| Overall Rating: | |