Top 10 Albums of 2019
30 December 2019
xdementia
No Comment
This year was a good year for music and I saw many of my favorite artists releasing very good albums. My honorable mentions list was big this year, so big in fact that I decided to ditch it all together for fear of being so inclusive that it wouldn't do justice to the top ten that I chose with care to stand a head above the rest.


10. Volahn – El Tigre Del Sur [ Nuclear War Now! Productions / Iron Bonehead Productions ]
FILE UNDER: BLACK METAL / FOLK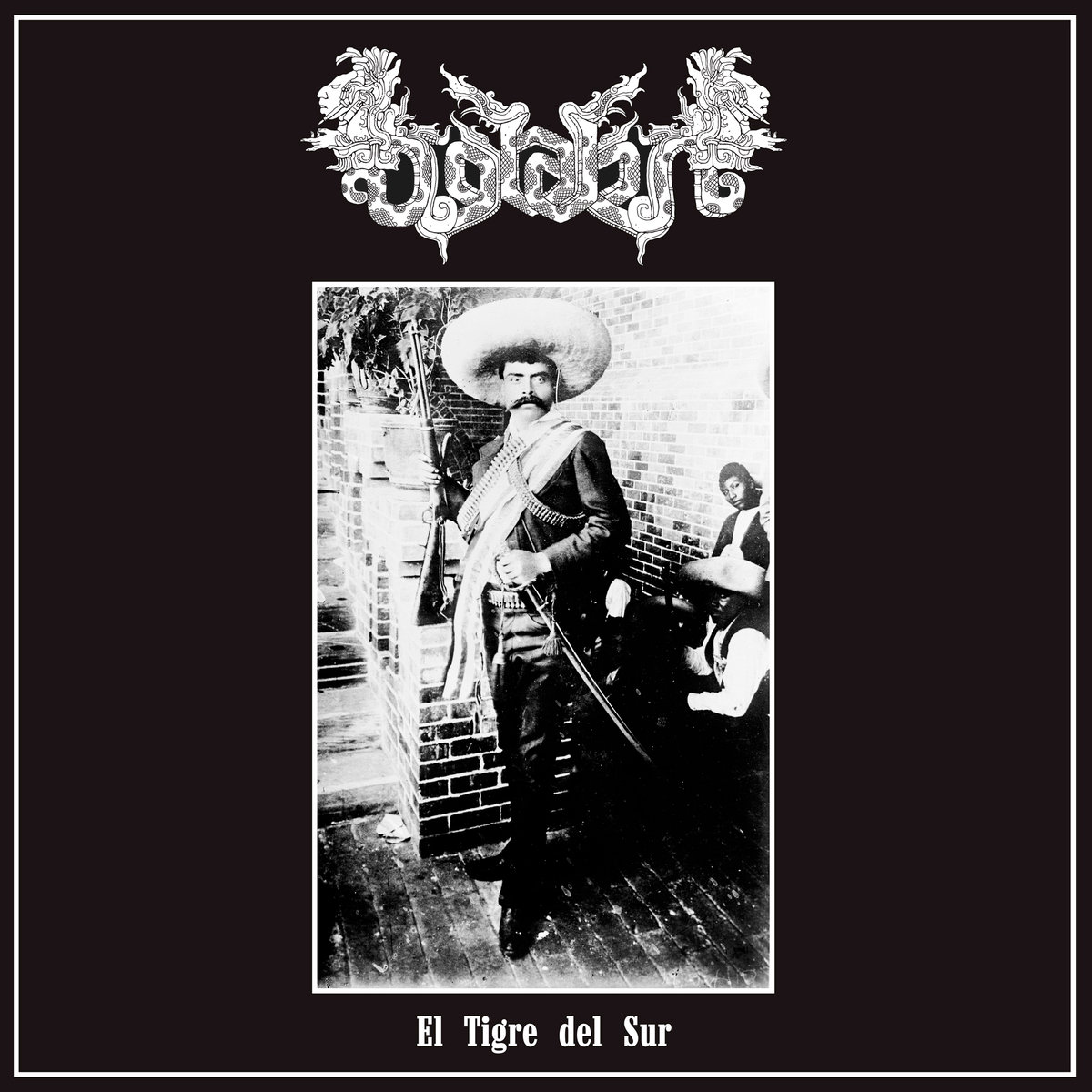 I feel like the Black Twilight Circle bands are often overlooked but this is just an EP so I'm sticking it at the end of the list this year.
Clocking in at over 14 minutes Volahn presents a blistering assault of blazing guitars and relentless percussion but there is a lot of harmony and melody here. It's extremely detailed and all carefully controlled but when the firestorm abates the layered folk passage ensues and it's a perfect transition into something rising above just another metal album.
The production on El Tigre Del Sur is perfect with a rough edge but all layers clear and hard-hitting enough to present the heaviness that is needed for such a sound as this. High quality yet also very raw it bridges both stylistic characteristics of this record perfectly.


9. Chelsea Wolfe – Birth of Violence [ Sargent House ]
FILE UNDER: ROCK / GOTHIC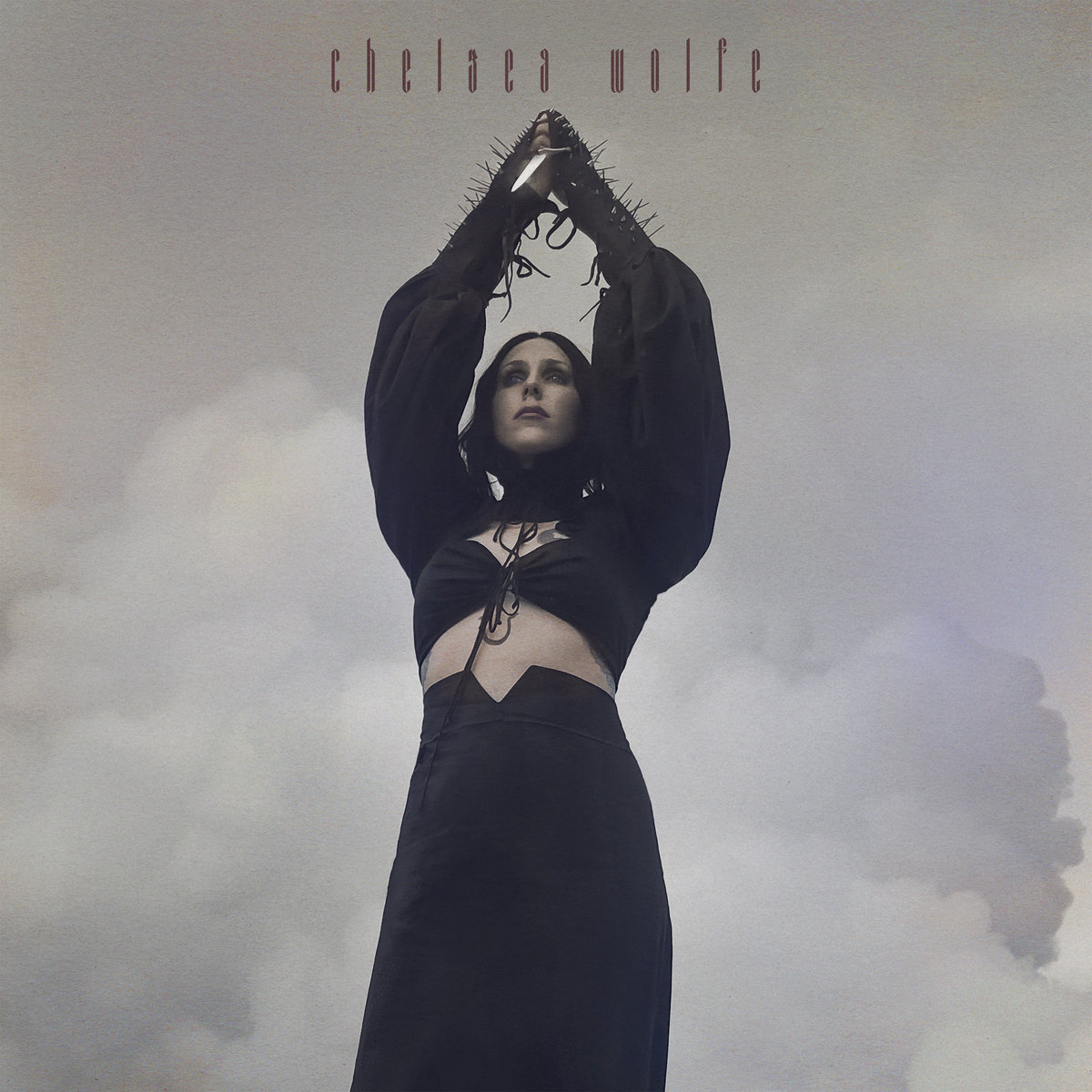 Chelsea Wolfe returns to a more detailed and delicate sound than was featured on 2017's
Hiss Spun
which left me a little deflated. However with
Birth of Violence
she does what she does best with intricate guitar work and very well thought-out production to create a subtle tapestry of various sounds that work to strengthen the already very strong underlying structures.
8. Crooked Mouth – Coastal [ Brave Mysteries ]
FILE UNDER: NEOFOLK / FOLK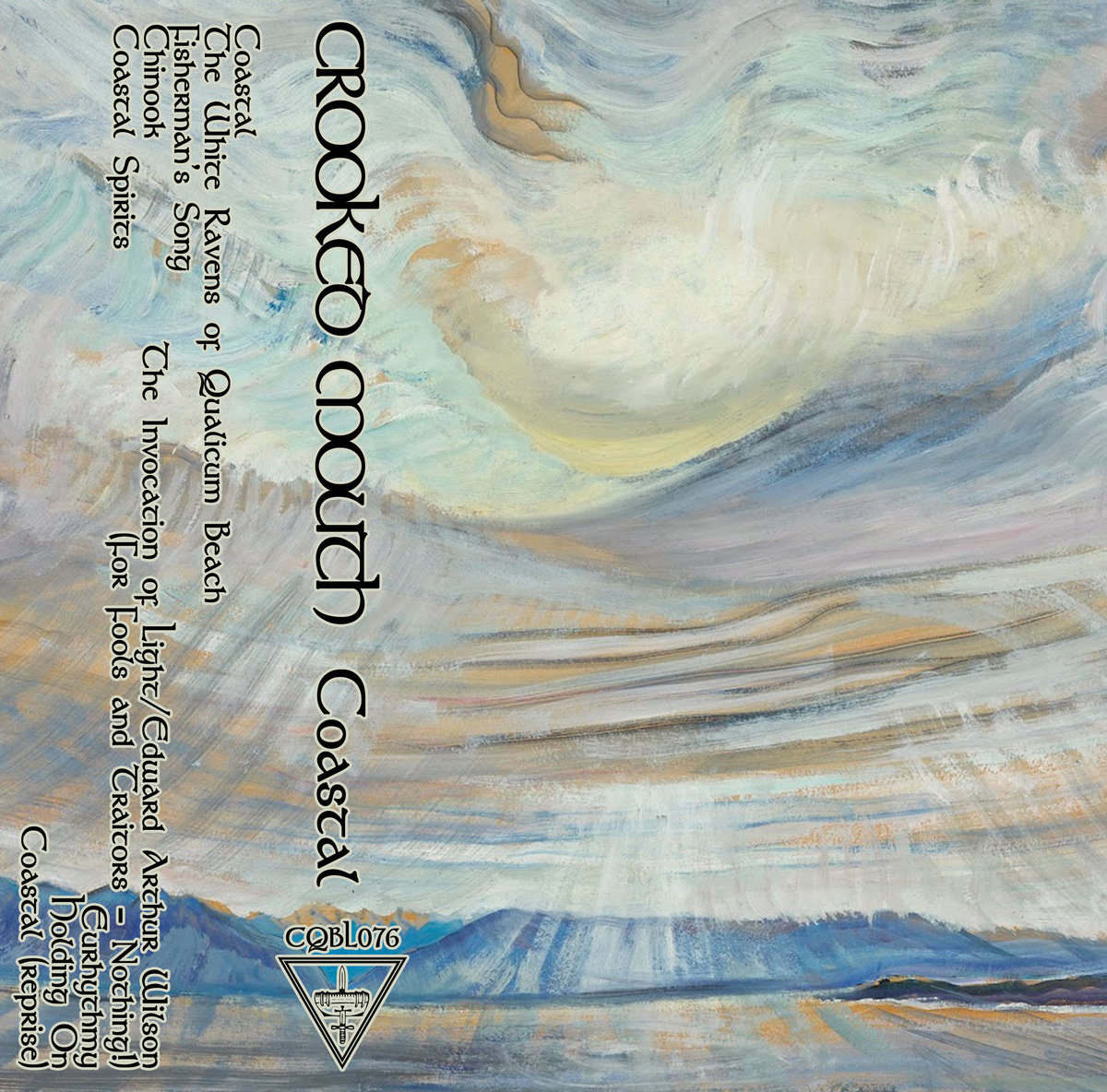 Singer/songwriter Ian Campbell returns with his latest opus once again presenting the quiet little island-bound corner of his home to the world. This time Campbell instates violin and piano more prominently which makes for a cinematic flavor to his usual intimate feel.
The music is at times ritualistic and at others quite basic but always driving forward with a force that seems to imbue the listener with a spiritual force that energizes as well as intrigues. In Coastal the music conjures visions and moods of small fishing villages, esoteric rituals, and majestic mountains which is sure to move anyone who has visited Vancouver island – the place where Campbell resides – as well as anyone who has a passion for such things into fits of nostalgia.


7. Boy Harsher – Careful [ Nude Club Records ]
FILE UNDER: MINIMAL TECHNO / COLD WAVE / ELECTRO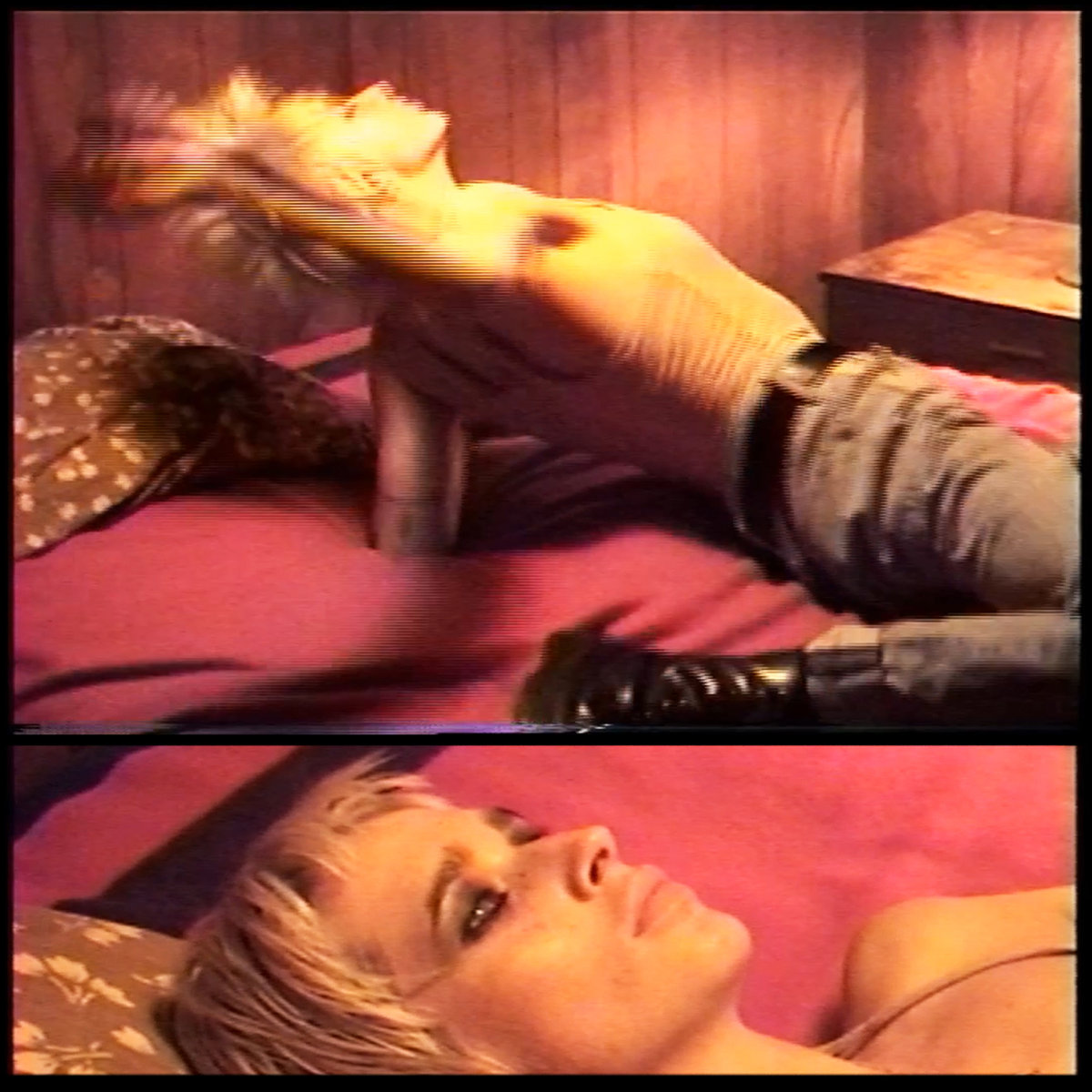 This electro duo continue to excel in their craft and have come up with yet another moody set of incredible minimal tunes that will make even the most jaded dark music fan want to move their booty.
Careful is the sound of the city at night. A mixture of opportunity, danger, fun and grit are reflected in the simple yet profound choice of sounds and harmonies that converge in the album.
The haunting sound of Jae Matthews' vocals layered on top of the surging bass-driven melodies are never invasive but warm and inviting. She stays on the outskirts of each song not exactly driving the main themes but adding a crucial element to them.


6. Lust For Youth – Lust For Youth [ Sacred Bones ]
FILE UNDER: SYNTH POP / NEW WAVE / POST ROCK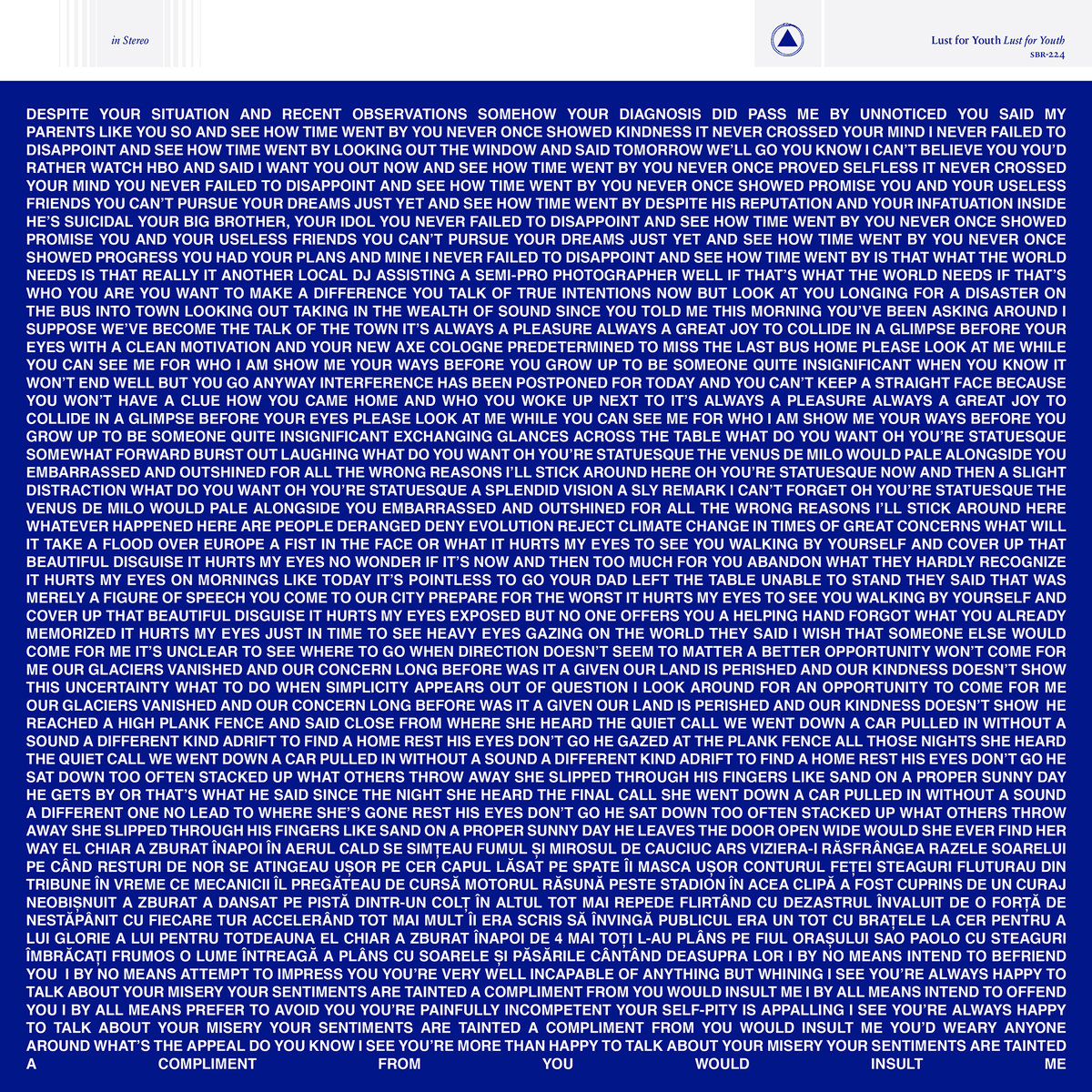 Some describe the vocal work of Hannes Norrvide as a petulant teenager who thinks they are simply better than everyone else. These people are pretty much spot on and it's part of what I love about the sound of the group which hails from Copenhagen. In their new self-titled album the synth pop duo fully embrace their new wave roots kicking in with
New Balance Point
a catchy throwback with a new school sheen.
But the album isn't just trying to endlessly drill ear worms into the listeners skull as there is care taken to hold back and expand on various themes throughout; which invite the audience into an intricate inner world. Most of the material sticks to a dance-based 4/4 thud that never over powers but provides a canvas that the group uses tactfully to create a myriad of twists and turns that pull the listener through an ambiguous and mysterious spectrum of emotions.


5. Hildur Guðnadóttir – Chernobyl OST [ Deutsch Grammophon ]
FILE UNDER: DARK AMBIENT / NEOCLASSICAL / AVANT GARDE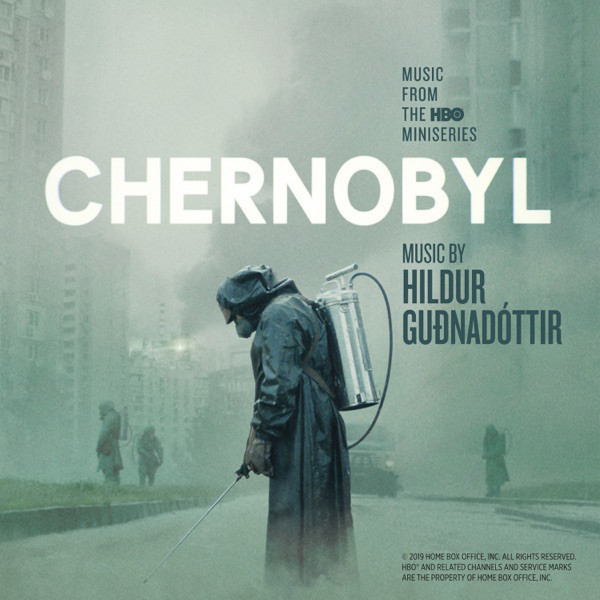 I, along with a throng of other fans became engrossed in the HBO series centered around the Chernobyl nuclear disaster. However, after the novelty of the series wore off one thing that had left a lasting impression that I could not shake was Hildur Guðnadóttir's haunting score.
By making use of field recordings from actual nuclear power plants and combining them with classical instruments and compositional methods Guðnadóttir has created an ingenious soundtrack heavy in mood and atmosphere. These works have just enough ethnic Russian influence while still flirting with avant garde experimentalism. Although I also thoroughly enjoyed Guðnadóttir's Joker soundtrack which also was released this year I have to put Chernobyl a head above the rest with its use of more challenging source material.


4. Dernière Volonté – Frontière [Hau Ruck]
FILE UNDER: SYNTH POP / COLD WAVE / POST-INDUSTRIAL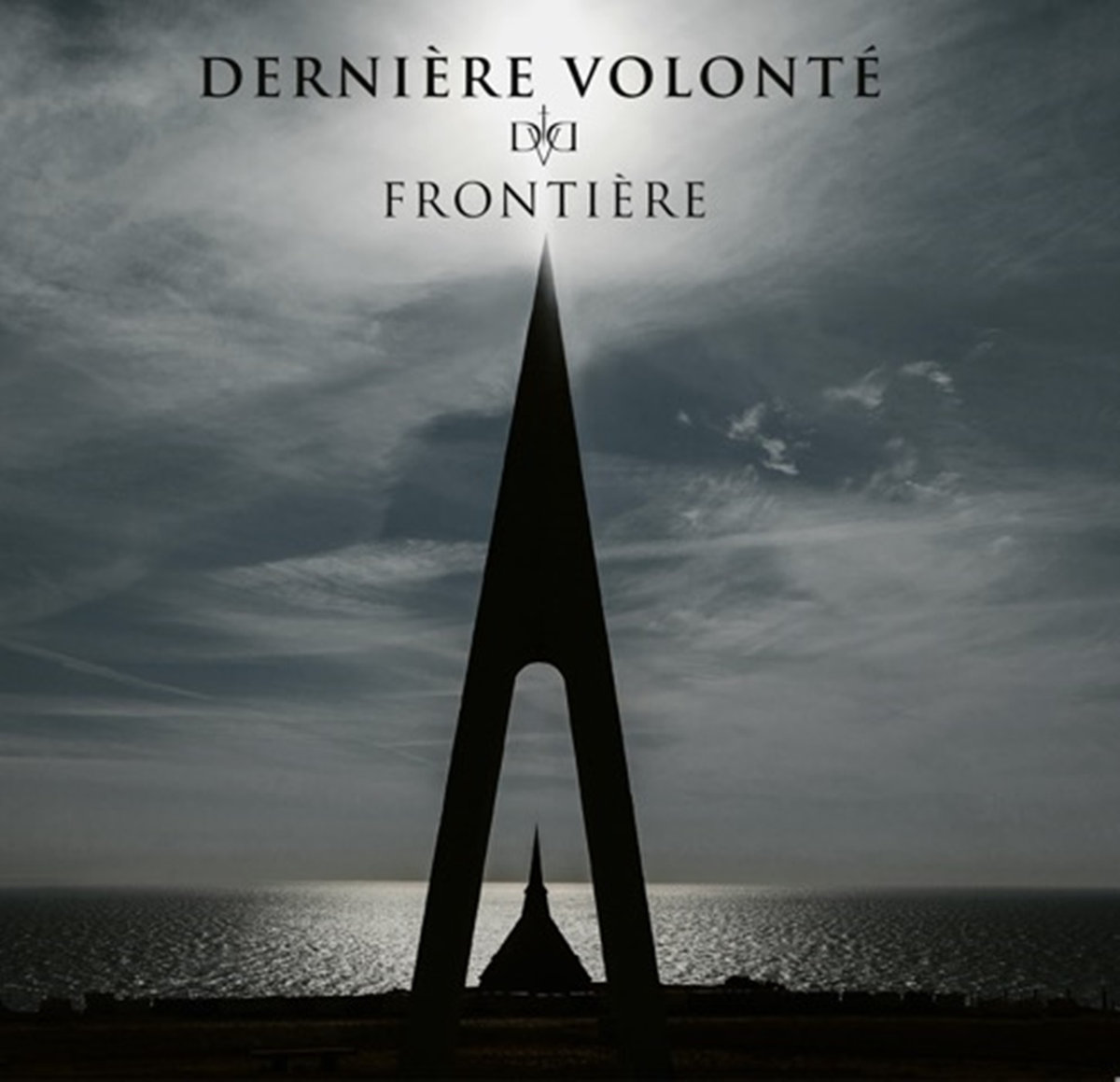 Historically Dernière Volonté was a project more known for the sounds of neofolk and martial industrial but with
Frontière
the project has shown that they have fully transitioned to synth pop. With vocals in French (the best language for synth pop)
Frontière
exhibits a minimal sound with maximal impact.
Many of the tracks on Frontière are understated and more subtly set a mood before sneaking a incredibly lasting melody into your head. These minimal tracks succinctly prepare the listener for the more bombastic and catchy melodies of songs like the title track that are just undeniably catchy. This pacing of the album is so much of what makes it a perfect listen for a myriad of moods. It's happy while also being somber. Energetic while being chill, and accessible while not being too heavy handed.
Frontière is simply a fully matured and evolved album by an artist that has changed form in a most organic way to create a fantastic work.


3. Kinit Her – Fire Returns to Heaven [ Brave Mysteries ]
FILE UNDER: NEOFOLK / PSYCHEDELIC / PAGAN FOLK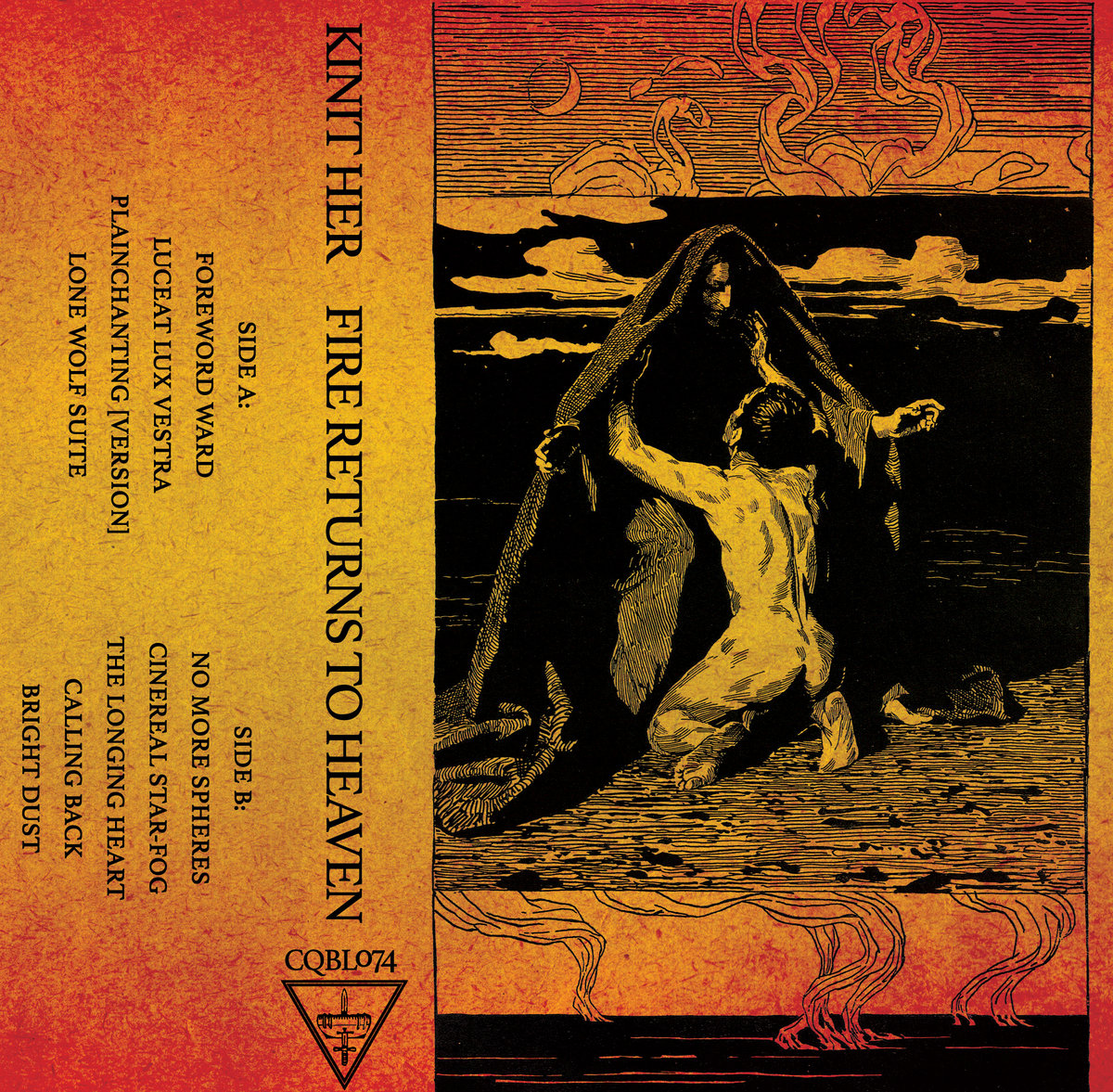 Fire Returns to Heaven
is the aural equivalent of a candle slowly melting down to nothing. Like a flame it's warm, inviting, and constantly changing. Flame helps us stay alive but it also can destroy us and it represents both the strength and fragility of life.
In their latest album Kinit Her are able to portray all of these contradictions through the power of their music. Somehow the duo of Nathaniel Ritter and Troy Schafer create an organic meditative ceremony that is as transcendent as it is memorable.


2. Lingua Ignota – Caligula [ Profound Lore Records ]
FILE UNDER: NEOCLASSICAL / INDUSTRIAL / AVANT GARDE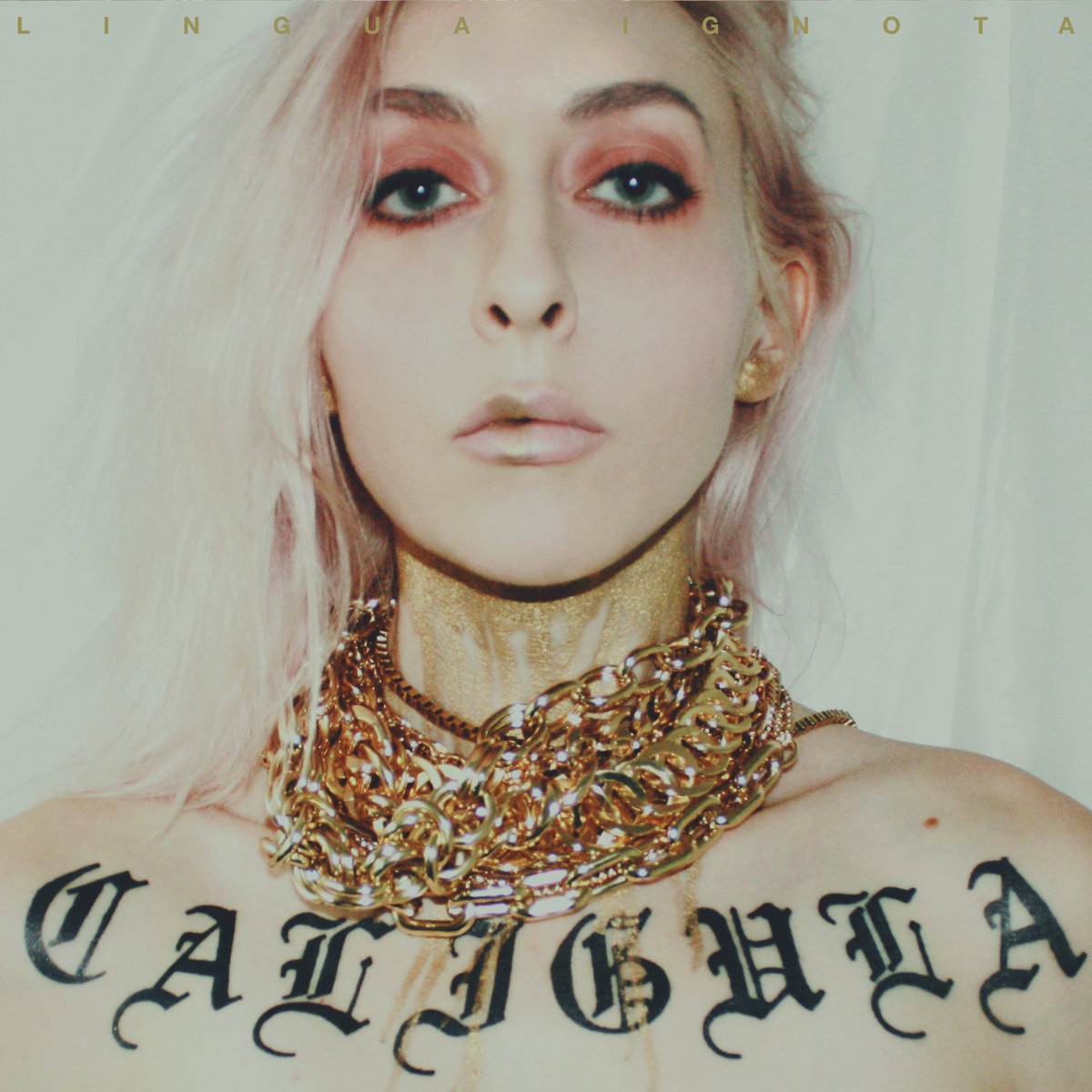 Lingua Ignota appeared on my radar in 2017 with the debut self-released album
All Bitches Die
which I thoroughly enjoyed. However, I didn't expect the jump in evolution that shows itself in the milestone sophomore effort of one-woman tour de force that is Kristin Hayter.
Caligula is truly a symphony of the damned. Hayter is a classically trained vocalist and she uses her voice as the main feature on most of these tracks but the accompaniment is not to be overlooked as well with adeptly formed neoclassical structures and solid piano work that flirts sometimes with more industrial sounds.
Conceptually the album is centered around Hayter's process of dealing with abuse but funneled and obscured through the lens of scripture and mythology to make for a near-universal experience. The lyrics and performance perfectly portray the heart wrenching subject matter in a way that hasn't been leveraged since the heyday of Diamanda Galas.


1. Rome – Le Ceneri Di Heliodoro [ Trisol ]
FILE UNDER: NEOFOLK / GOTHIC / DARK POP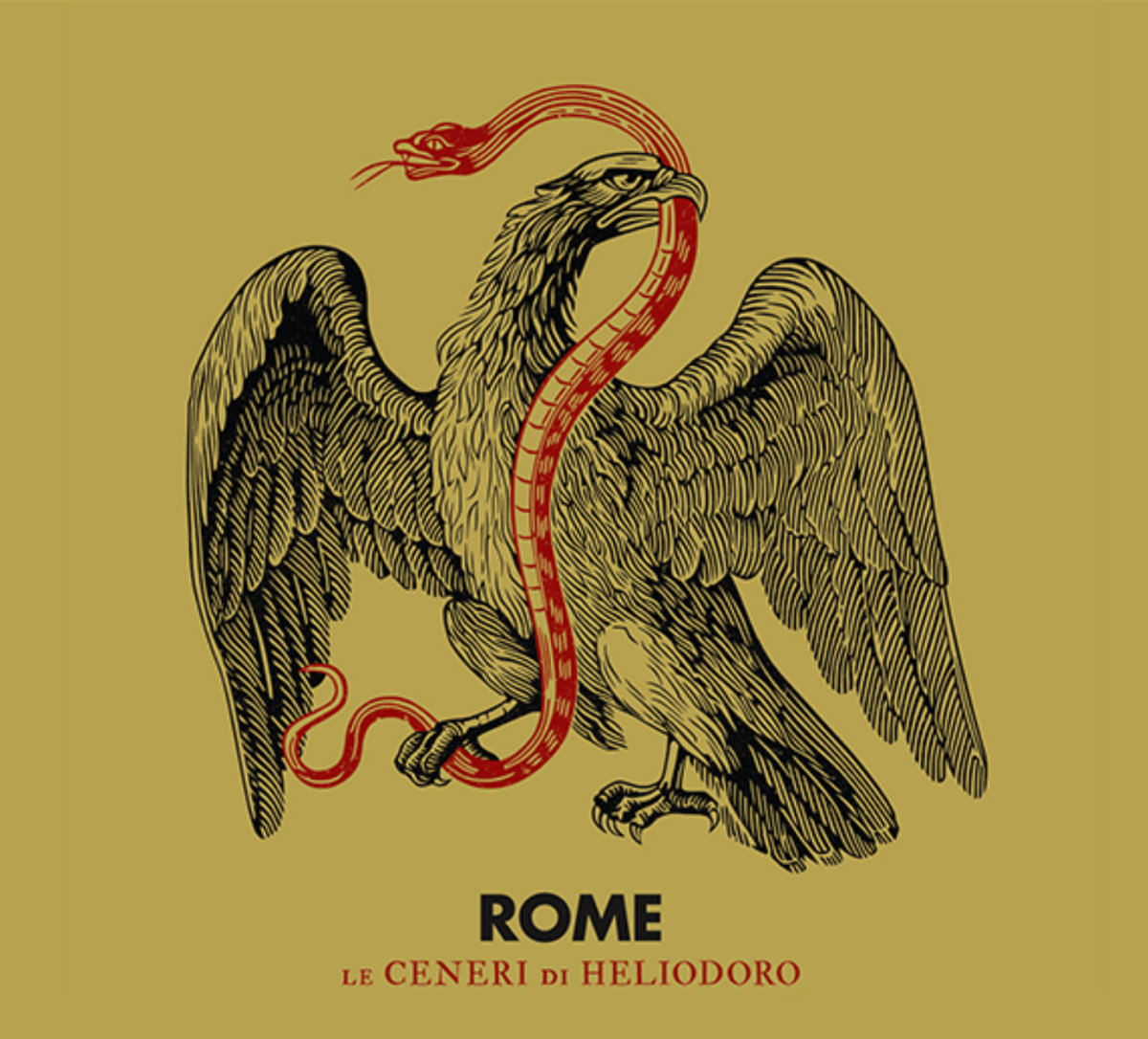 Having followed Rome's landmark 2018 release
Hall of Thatch
I wasn't expecting another effort so soon from Rome but it turns out Jérôme Reuter might have been holding out on us this whole time.
With Le Ceneri Di Heliodoro, Reuter has presented not just the fantastic songs that he usually does with his project Rome, but he has transformed his works into anthems of the highest caliber. The album reflects so much of the hardships and current happenings of the moment in musical form which makes these tunes especially prescient.


Top Live Sets of 2019:
1. Pedestrian Deposit @ LoFi Gallery
2. Gnawed @ Terminal
3. To End It All & Vanessa Skantze @ Teatro de la Psychomachia
4. Ruins of Beverast @ Highline
5. Blood & Sun @ Secret Location
6. Lust For Youth @ Chop Suey
7. Crooked Mouth @ Secret Location
8. Terror Cell Unit @ Black Lodge
9. Green Heron @ Stump City
10. Jeff Carey @ Gallery 1412