4/19 – APEX FEST V
16 March 2013
xdementia
One Comment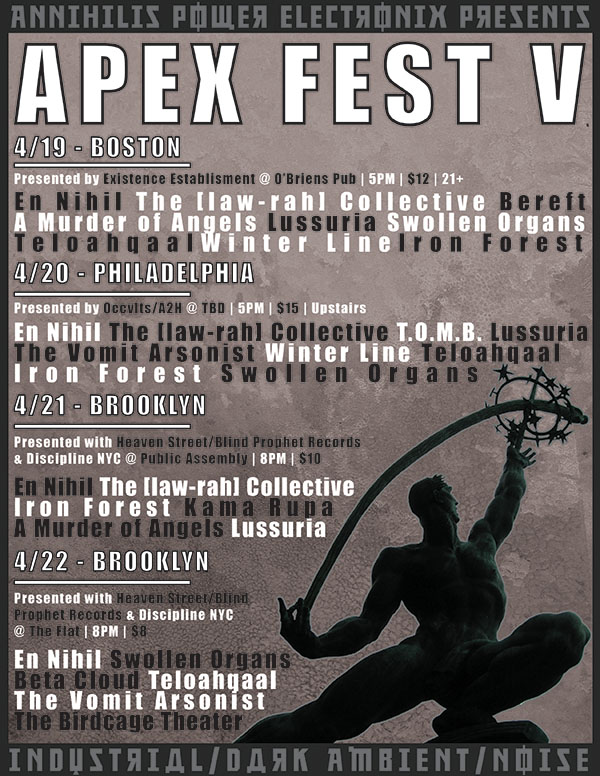 ((((Facebook Event Listing))))
The Artists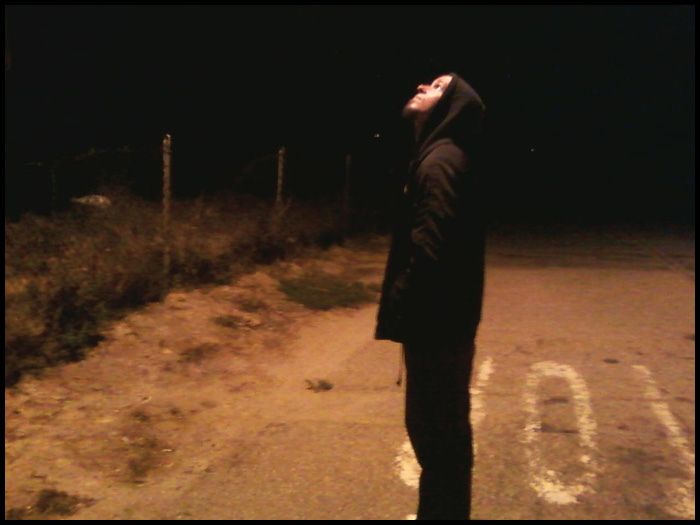 En Nihil (California)
En Nihil – The Tombs of Empire
En Nihil is the dark electronic music project of reclusive artist Adam fritz. Based in Los Angeles California. Formed in 1994 ,three proper albums were released from 1995 -1998. Aswell as over a dozen limited tapes and a few notable split releases, in what's consider as the fist phase of an almost 20 year existence. A very long hiatus followed until a resurfacing and second phase was realized in 2010 with the release of "The absolute "Cd ( love earth music) and this years " the aproaching dark" ( Eibon) currently in second prolific period .the project has over a dozen small run cassettes and splits slated for release by the time 2013 is finding its end. Live performances are rare and far between since 2009 there have only been 2 live shows.
Live performance usually are made up of exclusive material and range from the harsh death industrial noise to dark bass heavy ambience. based partly on improvisation with a strong "stage presence" and a "physical" and "emotional" performance is the prime focus for the En Nihil live show. Trying to channel the emotions of the music and translate it live the best way possible. "No theatrics or props.no video . No fog.. Just me and the equipment I've been using and recording with for the last several years.
Apex fest marks the first east coast performances.and most Likly the last.. A different set is planned for each night mostly exclusive / improvised material but a few suprises and familiar tracks from the current and back catalog can't be ruled out.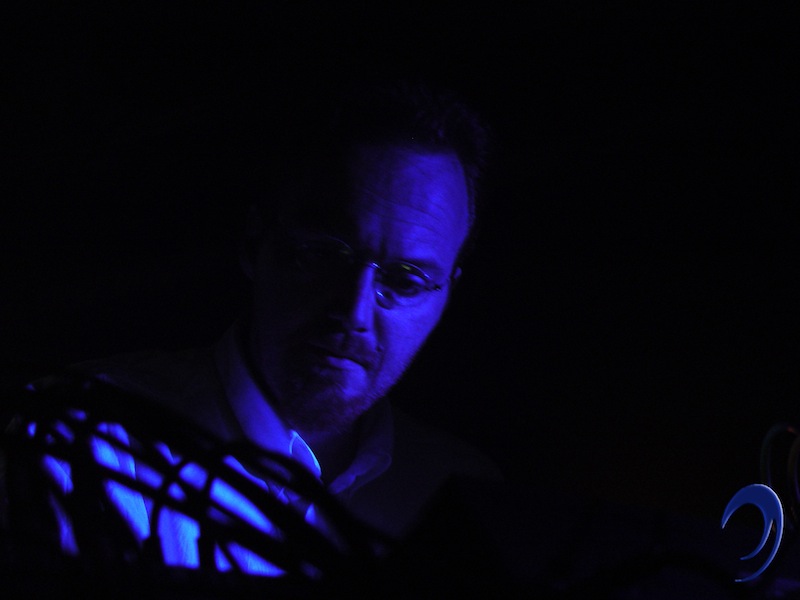 The [Law-Reh] Collective (Utrecht, Netherlands)
The [Law-Reh] Collective – Aftershock
The [law-rah] Collective is a (mostly)utrecht-based collective of persons and personalities working with words, sounds, rhythm, structure, chaos and anything we can get our hands on. In the field of electronic music the collective is active since 2001, but the first seeds were planted in 1993. Since 2001 a total of 12 releases under their own name were released on labels like raubbau, spectre, force of nature and ant-zen. Expect the unexpected, and even then you're way off…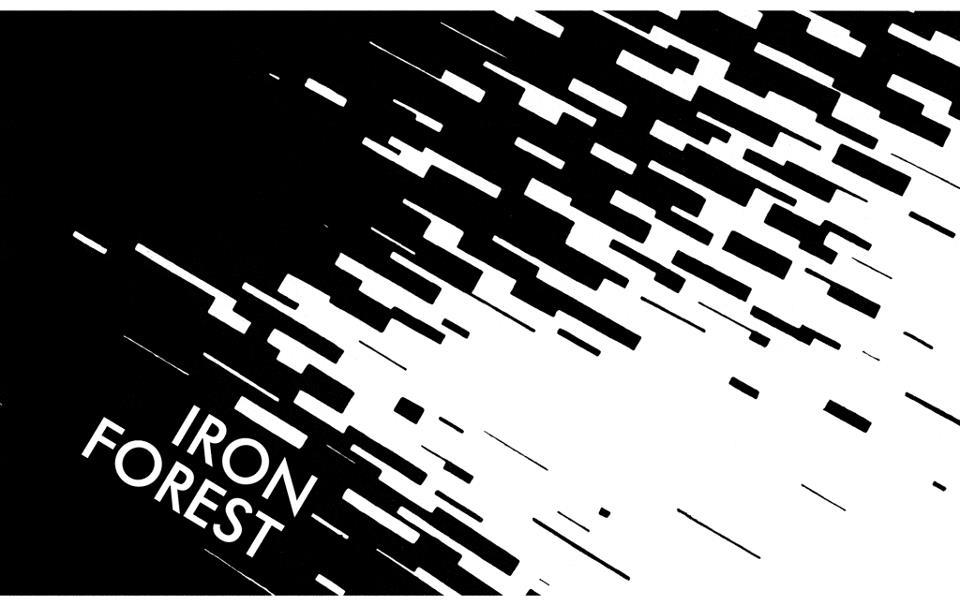 Iron Forest (South Bend, IN)
Iron Forest – I am The God of Rust and Decay
Banging, bleeting, beeping, creeping, dirty, cathartic dance-noise from the crumbling heart of the Midwest.
Iron Forest will present deep black glitch dub, creaking ambient, mangled editing, bitfuckery, self-loathing nostalgia, insanely heavy industrial doom.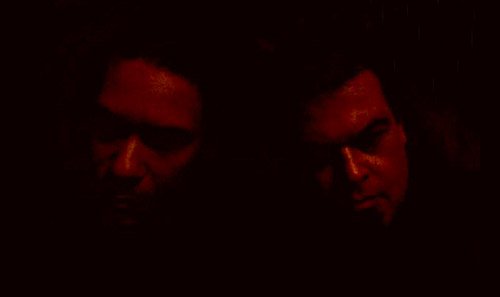 A Murder of Angels (New York, NY)
A Murder of Angels – The Ninth Circle
A MURDER OF ANGELS was born in 1999 when Bryin Dall (4th Sign Of The Apocalypse) asked Derek Rush (Dream Into Dust) to co-create a dark ambient album.
Too disturbing and having too many other influences to be truly ambient music, Dall coined the term "damnbient"; ambient music for (or by) the damned. The sound is a mixture of Neoclassical, Electronic, and Dark Ambient styles. The duo recorded two CDs, *While You Sleep* and *In The Air* for Middle Pillar Presents and contributed tracks to their compilations. Years later, a limited-edition cassette was released on Period Tapes. All those physical releases are sold out.
A third full-length album is finished and awaiting imminent release, with more live shows forthcoming.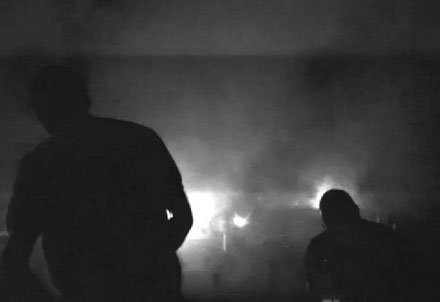 Lussuria (New York, NY)
Standing in the rain, hands deep in raincoat pockets. This ruin of crumbled stone and ivy was once a bath, the public kind, so rarely seen now in our age of modesty. We're in provincial Europe somewhere. The ghosts, of beautiful, naked women, still frolic amongst the apparent decrepitude. A sense of loss, unbearable loss, and almost inevitable melancholy, accompany the rumblings of lust in one's blood, conjured up by mind's-eye pictures of what once happened here. When the wind blows a certain way, you can even smell the soft essence of virgin skin, and other subtle perfumes, almost detected. Such is the salacious, heady ambience, the visions conjured by the music of New York's industrial ambient artist Lussuria.
Perhaps it's the members dual experience as a black metal musician that enables to bring the heaviness in such an unexpected way, where what might strike the inattentive listener as stasis comes across ultimately as some very visceral sonic statements.
The Lussuria releases (released through Hospital Productions, Amortout Productions, Destructive Industries, and Razors & Medicine) are chilling stuff, even troubling – like listening to a feeling always just out of reach.
Lussuria has previously appeared live alongside Anenzephalia, Aluk Todolo, Locrian, Sickness, and Slogun. The latest album, American Babylon, was recently released through Hospital Productions on March 2012.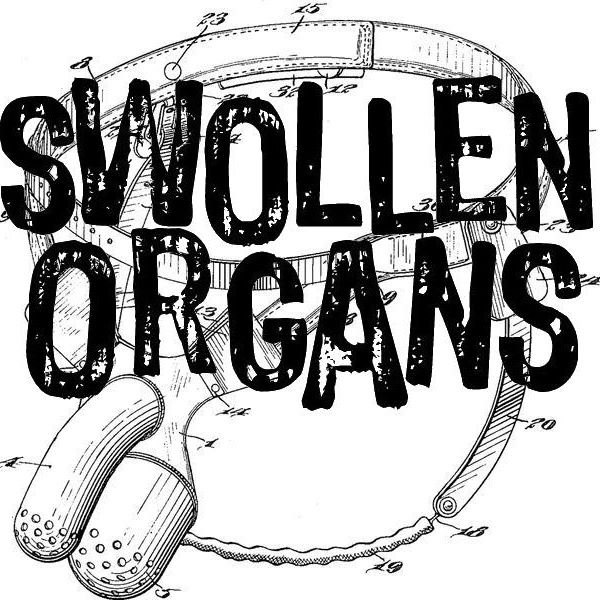 Swollen Organs (Long Island, NY)
Swollen Organs – With Lungs Erect
A project of worship, in every/any sense of the word. Miscreant electronics.
Teloahqaal (Brooklyn, NY)
TELOAHQAAL is a musick+ project inspired by the okkult; and executed via analog synthesis. Experimental dark ambient textures. Crafted and brewed in Brooklyn.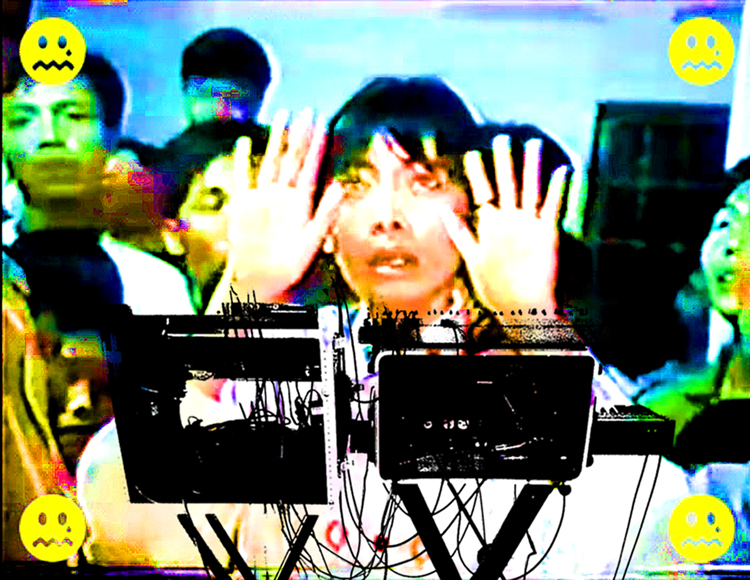 Winterline (Providence, RI)
Winterline – Untitled II (version)
Winter Line is a project of Steven Vallot (Providence, RI; Dead Times; Aum War) of digitally sequenced analog synth hardware, noise and audio-visual source matériel. Sounds range from orchestrated melodicism to martial rhythms to feedback abstraction. Winter electronics.
How can a man who is warm understand a man who is cold? -Solzhenitsyn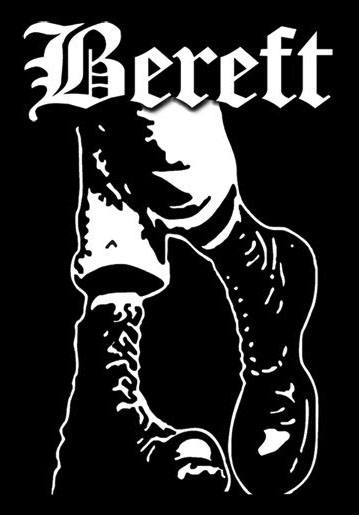 Bereft (MA/PE/FU)
"Effortlessly blending Death Industrial atmospheres with Power Electronics aggression, they seem to be deft at creating something outside the status quo for underground noise. " – J., plaguehaus.com
Initially a solo project of Peter Lee (Force of Nature Productions), Bereft created a dense, rhythmic blend of death industrial and power electronics. In 2008, Andrew Grant (The Vomit Arsonist, Danvers State Recordings) joined Lee as a full time addition to the act. Now a two piece, Bereft is stronger than ever, spewing forth more structured and focused sounds than ever before, with Grant and Lee collaborating on the music, and Lee writing the lyrics. Lyrically, the band has a mission, a statement: but a live performance must be witnessed to truly understand the intent of the act.