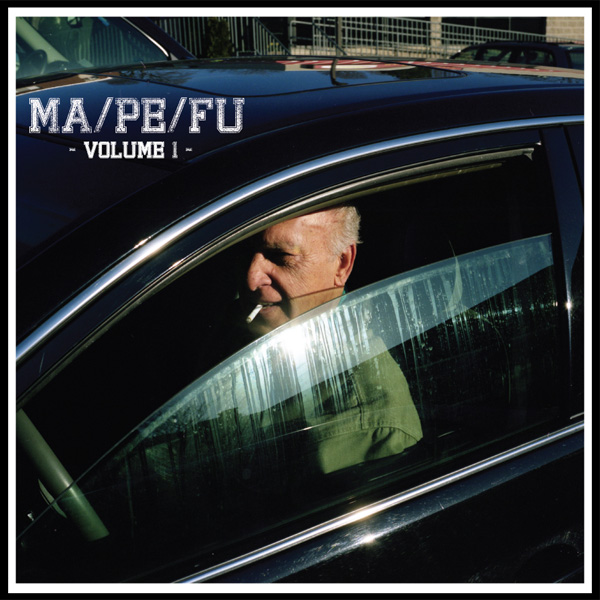 Fire In The Head/Bereft – MA/PE/FU Vol. 1 LP [Existence Establishment]
Massachusettes power electronics heavyweights go head-to-head in the first Volume of the MA/PE/FU series. Fire in the Head is Michael Page the prolific artist also behind Sky Burial and Irukandji who hails from Cape Cod. On Side A FITH offers a fast paced whirlwind of unrelenting noise complemented by ambient interludes, frantic samples, and rythmic mayhem.
Side B features the forsaken death industrial tinged power electronics of Salem, MA based Bereft. The brothers in arms behind this 2 man operation being Peter Lee of the long-running Force of Nature label, and Andy Grant who solos as The Vomit Arsonist and runs the up-and-coming label Danvers State Recordings. Bereft present a screeching feedback assault layered over heavy industrial rhythms to form 2 solid tracks of razor-sharp dissent. The line has been drawn.
Existence Establishment's first vinyl release will not be the last. MA/PE/FU Vol. 1 is the first of a 3 part series that will present several mainstay artists, and some new artists of Massachusetts power electronics! Each LP will feature 2 artists, one on each side. All of the series feature photography of Massachusetts by Chris Latina who captures the old school hardcore aesthetic that permeates the Boston area with a contemporary eye.