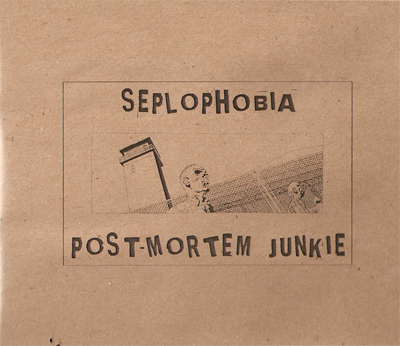 Seplophobia/Post-Mortem Junkie – Untitled CDR [ Abgvrd ]
Horror Noise masterpiece by two sovereigns of death pulsations, dehydrating distortions and blackened twinkles.
POST-MORTEM JUNKIE is a project of horrendous Ryan Oppermann of REDROT, KLINIKAL SKUM, NEUNTOTER DER PLAGE, XOMBIE, etc.
Previously released as the limited to 50 copies cassette through musicians own labels STOP/EJECT and Skeletone.